Location
Hatshepsut Room
Sharm El-Sheikh
Egypt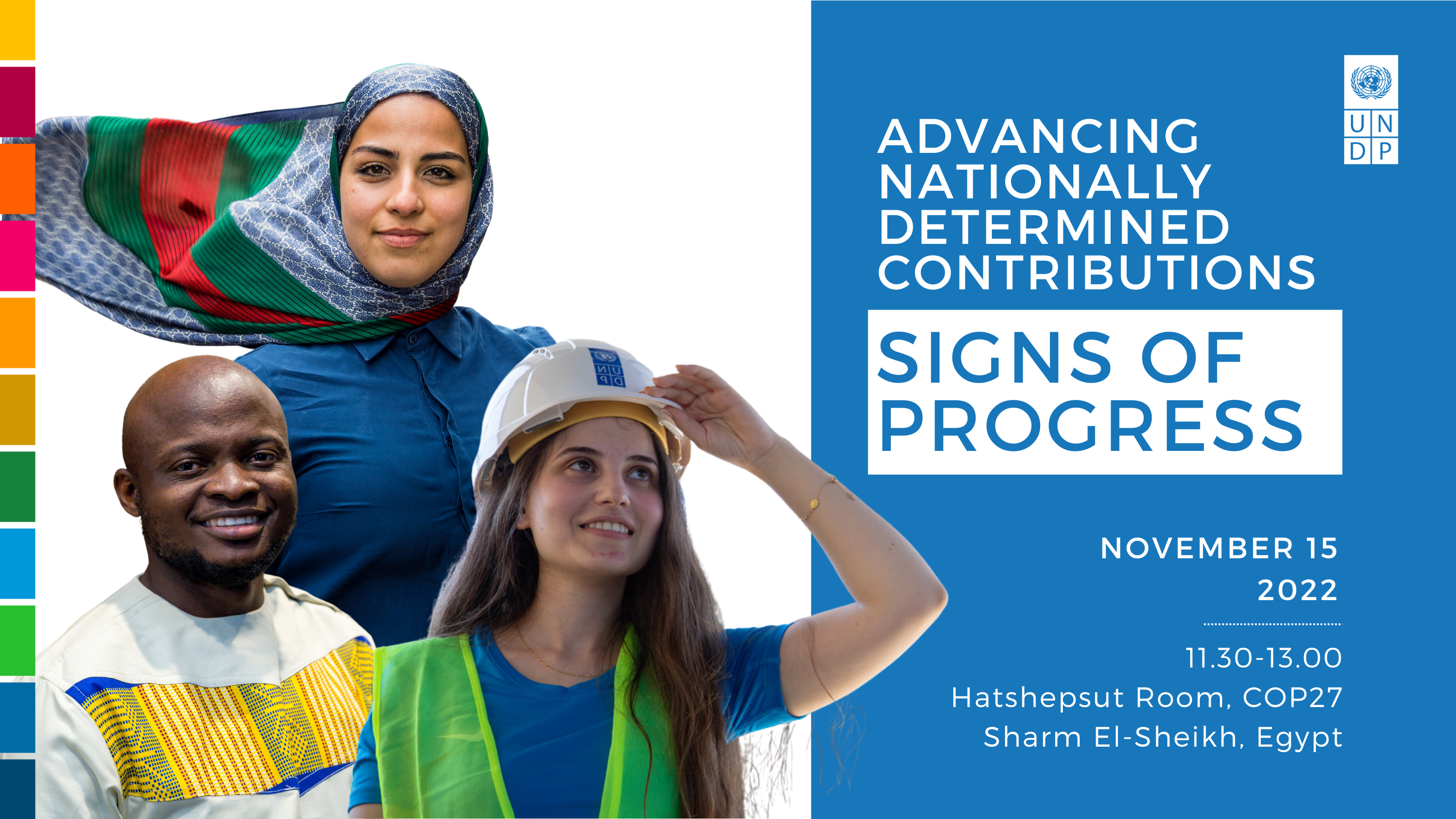 UNDP, ILO, and UNFCCC are pleased to invite you to our COP27 flagship event: Advancing Nationally Determined contributions: Signs of progress, where we will showcase the results of countries, civil society, institutions, and partners in their contributions.
The event will be an opportunity for developing countries to highlight their progress on the Paris Agreement with a focus on three catalytic themes: just transition; adaptation; and forests, land and nature. Despite the current political and economic challenges, countries continue to enhance the second generation of NDCs and take bold steps towards achieving these targets. Key signals of progress will be shared through inspiring stories of countries who are already taking action, and hearing from supporting partners, institutions, and civil society.
We invite you to stay tuned on the progress of this event, and register by filling in this form.
The event will take place at 11.30 at Hatshepsut Room.
You can also watch it live on the UNFCCC YouTube channel.