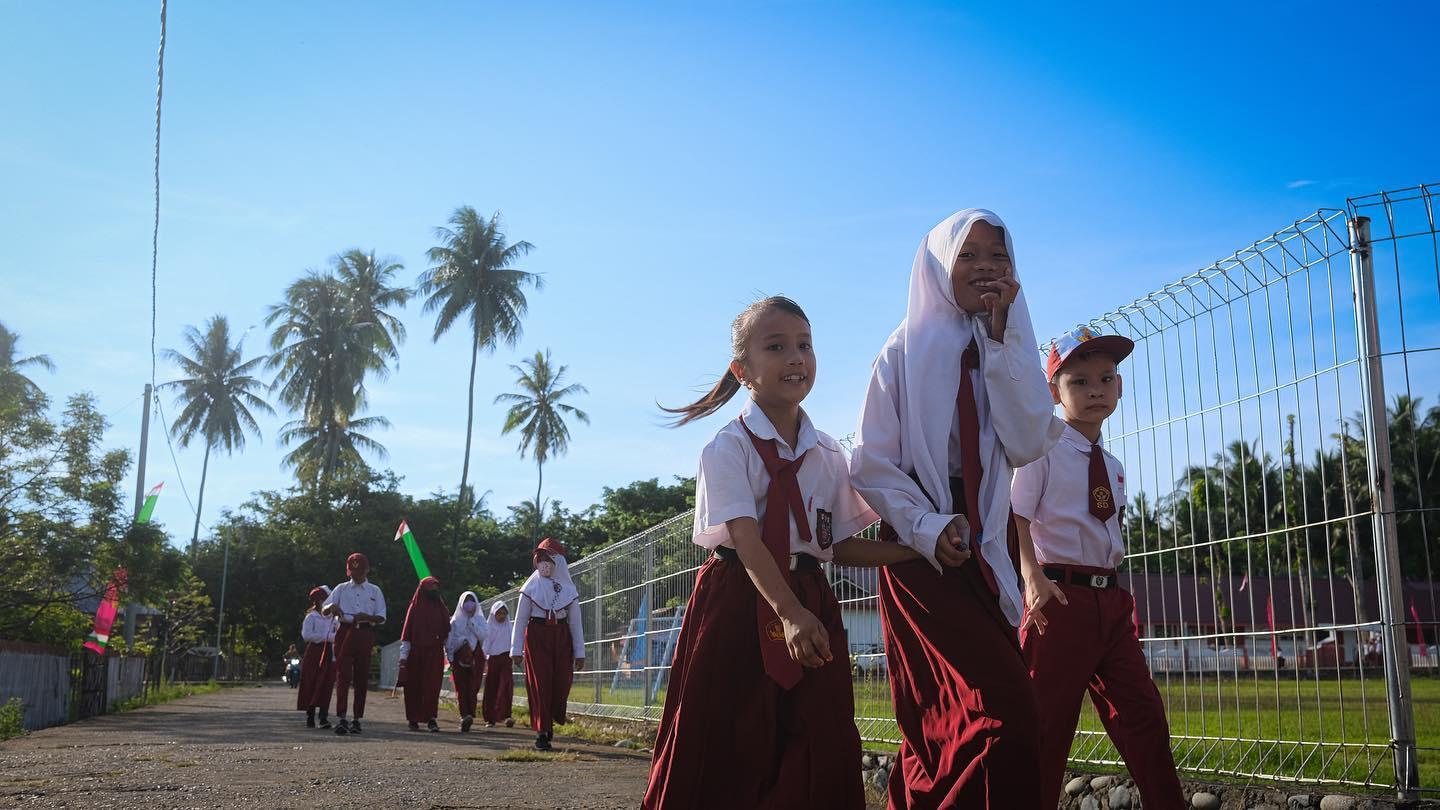 Photo: Eva Pastora, UNDP Indonesia
This piece was originally published in The Jakarta Post.
In the remote village of Mata Wee Lima, in eastern Indonesia, there was limited electricity until recent times. Life revolved around 12 hours of electricity a day, supplemented by candlelight and kerosene lamps.
But just this month solar panels were brought in by one of the country's few certified female solar PV operators, Maria Mensi, 22. She is at work on the last mile of solar power transmission. At the same time, in the capital Jakarta, policymakers have been calling for more investment in the electric vehicle industry.
These efforts may not reflect the entire picture of a renewable energy transition, but they indicate Indonesia's commitment to ending extreme poverty, and essential to this is ensuring that greener and cleaner economic growth carries more benefits for all. This is a challenge shared by all emerging economies in the Asia-Pacific region, where half of the world's poor population resides, and 135 million people still have no access to electricity.
The pursuit of renewable energy is crucial to ensure Indonesia's growing prosperity. Since the Asian financial crisis almost 25 years ago, Indonesia has cut its poverty rate by more than half while emerging as a high human development country. Indonesia has worked hard to ensure decent education and healthcare and higher life expectancy within this expanding economy. Yet, the resource-rich nation grapples with economic inequality that hinders its goal of shared prosperity, especially for its rural poor.
Among the root causes of this inequality is the lack of access to reliable electricity ─ a key factor that, in turn, determines access to quality health and education. There is no easy solution, but there are pathways to get to the goal of a just energy transition.
Technology and financing hold the key. UNDP is supporting a holistic program in Indonesia for an energy transition with a financing strategy to go with it. It includes expanding renewable energy applications in rural areas through solar power and introduction of energy saving technologies, plus climate financing mechanisms such as a Green Sukuk bond, an Islamic compliant bond, to finance green projects in the country.
Lessons have been learned fast. Partnerships with diverse government stakeholders and private sector entities in Indonesia, including with the Indonesian Chamber of Commerce and Industry, have been crucial in designing the ecosystem for renewable energy expansion, which includes regulatory reform. For example, earlier this year the government launched a carbon tax policy, targeting coal-fired power stations and requiring them to pay taxes if their carbon emissions exceed the government emission cap.
This "disincentivize fossil fuel" carbon tax is one component of a policy stimulus aimed at reducing emissions and speeding up the transition to a greener energy sector. We are also working with the Indonesian government on climate change budget allocations and expenditure tagging, a tool for monitoring and tracking of climate-related expenditures and budget allocations in the country's budget. The monitoring system also paved the way for innovative financial instruments such as the Green Sukuk, which has generated US$5.8 billion in fresh funding to mitigate climate crisis.
Indonesia has demonstrated that harnessing green energy and green financing takes the whole village! And if it is to scale and accelerate further, policymakers, civil society, private sector and development partners will need to collaborate even more to expand what works, support research that informs better policy and regulations, and have investment chase the public good. Minimizing investment barriers in the clean energy sector requires a sustained political commitment beyond electoral cycles.
And then it needs people like Maria Mensi, who can help translate the policies and investments into making the transition happen for the benefit of those who otherwise get left behind.