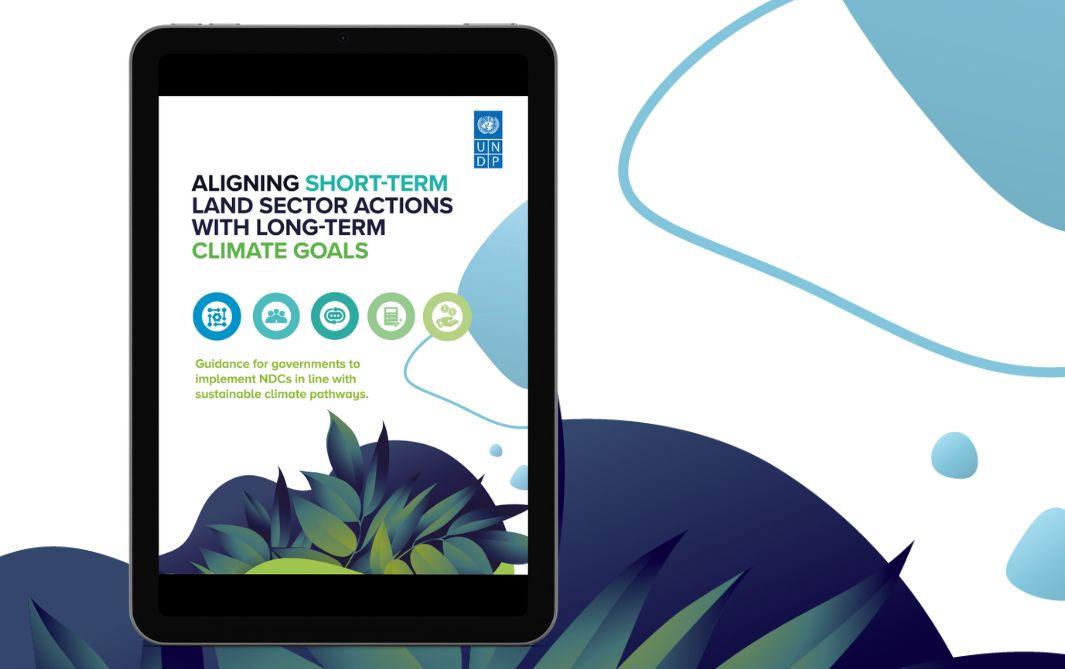 18 September 2023, New York - As representatives of governments meet for the 78th Session of the UN General Assembly, UNDP and Climate Focus are launching a guidance to support policymakers to take decisions on short-term climate action in the land sector that will facilitate their countries' long-term strategic efforts to achieve net-zero emissions by mid-century.
Titled NDC Guidance Launch: Achieving long-term strategies through short-term action, the guidance builds upon consultations with policy makers and Indigenous Peoples, with support from the Government of the United Kingdom, and in collaboration with the UN-REDD Programme. 
This Guidance note is extremely relevant for governments currently seeking to accelerate NDC implementation through actions in the land sector, while also considering ambitious long-term climate goals. Considering over 80 percent of NDCs include forests and land use, the Paris Agreement will not be achieved unless countries scale-up and accelerate climate action in the land sector.
"The land sector is critical to the achievement of countries' Paris Agreement pledges. The guidance draws upon experiences at the national level, and among Indigenous and local communities, for best practices and recommendations for advancing climate action. We hope it is a useful tool for policymakers to take both short and long-term steps necessary to reach net zero." said Ms. Cassie Flynn, Global Director of Climate Change at UNDP. 
The guidance highlights recommendations to overcome implementation obstacles and achieve short-term results that will ultimately lead to positive long-term impacts. These recommendations are organized into five "building blocks":  cross-sector collaboration; socially inclusive and gender-responsive stakeholder engagement; institutional, technical, and knowledge capacity-building measures; monitoring, data, and target-setting improvement; and sufficient and appropriately distributed finance. Each building block includes recommendations and country examples. 
UNDP and Climate Focus developed this Guidance note through extensive engagement with global policy experts, national policymakers and Indigenous Peoples. The guidance includes best practices and experiences of governments and Indigenous Peoples' and local communities in NDC implementation that are aligned with long-term climate strategies, along with pragmatic recommendations to maximize the untapped potential of the forest and land sector. 
The guidance will be launched at an event at the UNDP offices in New York on September 21st. The event will also include the option for virtual participation via Zoom. Registration to join remotely can be found here.
---
For inquiries:
Sila Alici Kavuk
Digital Communications Analyst
sila.alici.kavuk@undp.org