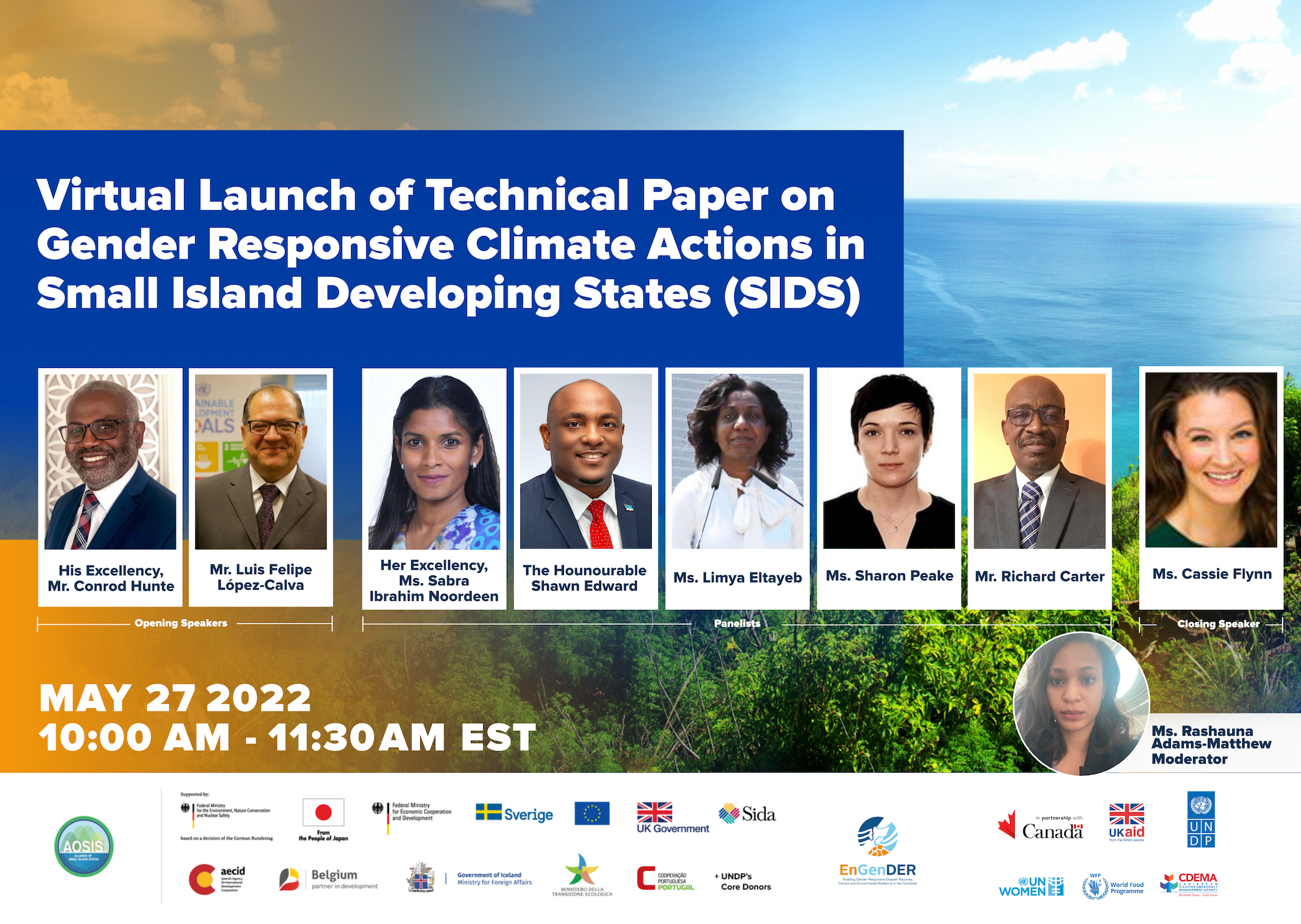 Small Island Developing States (SIDS) have supported and continue to support climate actions that promote gender equality and the empowerment of women and vulnerable groups. Governments and civil society actors, with support from international organizations, have strengthened their national policies and institutional mechanisms, planned gender responsive climate change actions, and enhanced national-level capacities to incorporate gender equality considerations.
The virtual launch event provides an opportunity for UNDP in partnership with AOSIS to formally publicize and promote the Technical Paper on Gender responsive Climate Actions in SIDS to the AOSIS member countries as well as the wider stakeholder audience inclusive of partners and donors.
This paper was produced as part of a collaboration between the Climate Promise, the UNDP Regional Center for Latin America and the Caribbean, the EnGenDER project at the UNDP MCO for Barbados and the Eastern Caribbean, and the Association of Small Island Developing States (AOSIS).