Location
Persada Johor International Convention Centre
Johor Bahru
Johor
Malaysia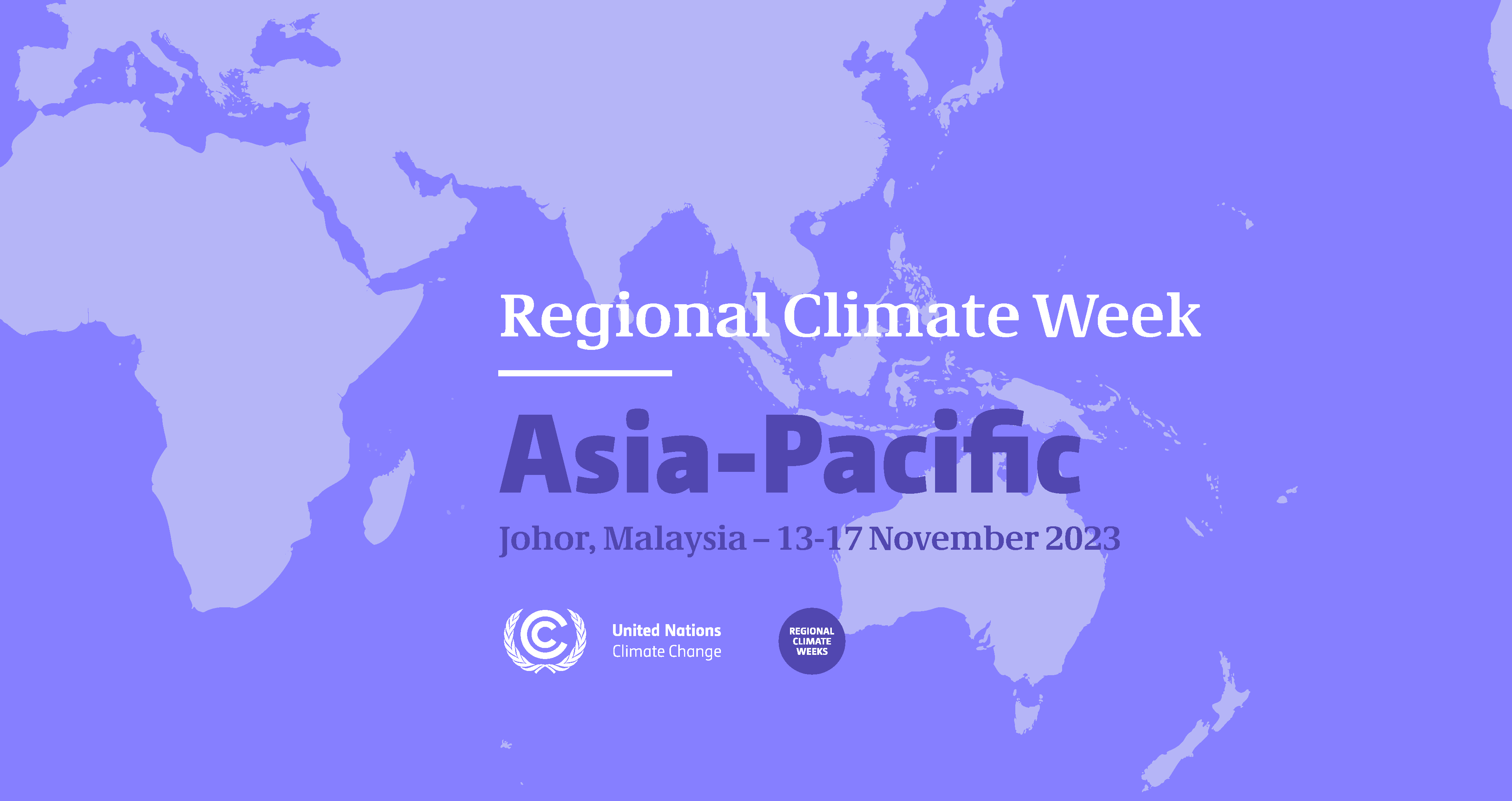 Hosted by the Johor state government in collaboration with the Government of Malaysia, Asia-Pacific Climate Week 2023 will take place from 13 to 17 November 2023.
APCW 2023 is the fourth and final of the Regional Climate Weeks 2023 and the first Climate Week in the region since the all-virtual APCW 2021. 
Regional Climate Weeks are held to build momentum ahead of the UN Climate Change Conference COP28 in Dubai and the conclusion of the first global stocktake, designed to chart the way for fulfilling the Paris Agreement's key goals. 
APCW 2023 will provide a platform for policymakers, practitioners, businesses and civil society to exchange on climate solutions, barriers to overcome and opportunities realized in different regions.
The discussions will be organized around four major systems-based tracks with a view to providing region-focused contributions to inform the global stocktake:
Energy systems and industry
Cities, urban and rural settlements, infrastructure and transport
Land, ocean, food and water
Societies, health, livelihoods, and economies
APCW 2023 is organized by UN Climate Change in collaboration with global partners UN Development Programme (UNDP), UN Environment Programme (UNEP), and the World Bank Group (WBG), and regional partners Economic and Social Commission for Asia and the Pacific (ESCAP), the Asian Development Bank, the Institute for Global Environmental Strategies (IGES) and the UN Global Compact Network Malaysia & Brunei (UNGCMYB).
Explore the interactive programme.