0.01%
Share of global GHG emissions
Extracted from the CAIT Climate Data Explorer (2019), developed and maintained by the World Resources Institute.
#87
Climate Vulnerability Index ranking
A higher number means a higher vulnerability to climate change. Based on the ND-GAIN Index (2020), developed by the University of Notre Dame.
#55
Human Development Index ranking
A lower number means a better human development score. Based on the Human Development Index (2021), developed by UNDP.
30%
Emissions reduction target by 2030
(compared to business as usual)
The highest emissions reduction target, conditional or unconditional, included in the country's latest NDC.
NDC Status
Bahamas submitted its updated NDC in November 2022.
Key highlights from the NDC
The Bahamas maintains its mitigation target from the Intended NDC: a 30% reduction of greenhouse gases emissions by 2030 compared to business as usual and reaching at least 30% of renewable energy in its energy mix by 2030.
The updated NDC adds the objective of having 35% electric and 15% hybrid vehicle purchases by 2030.
While the country's mitigation target remains unchanged, the updated NDC includes more detailed mitigation actions and adaptation components. On adaptation, it acknowledges that many policies and initiatives are outdated and highlights the need for building capacity and technical expertise.
The updated NDC also mentions the importance of addressing the issue of loss and damage as part of the UNFCCC and adds that the country will seek to establish a baseline on non-economic and social loss and damage.
Adaptation and resilience areas
Agriculture
Biodiversity
Cross-sectoral
Energy
Fisheries
Forests
Health
Human settlements
Infrastructure
Transport
Water resources
The Climate Promise is being delivered in collaboration with key partners. Thanks to our partners in Bahamas:
Last Updated
January 25, 2023
The Bahamas Girl Guides Association is set to model environmental sustainability at its new headquarters building with a new solar energy system,…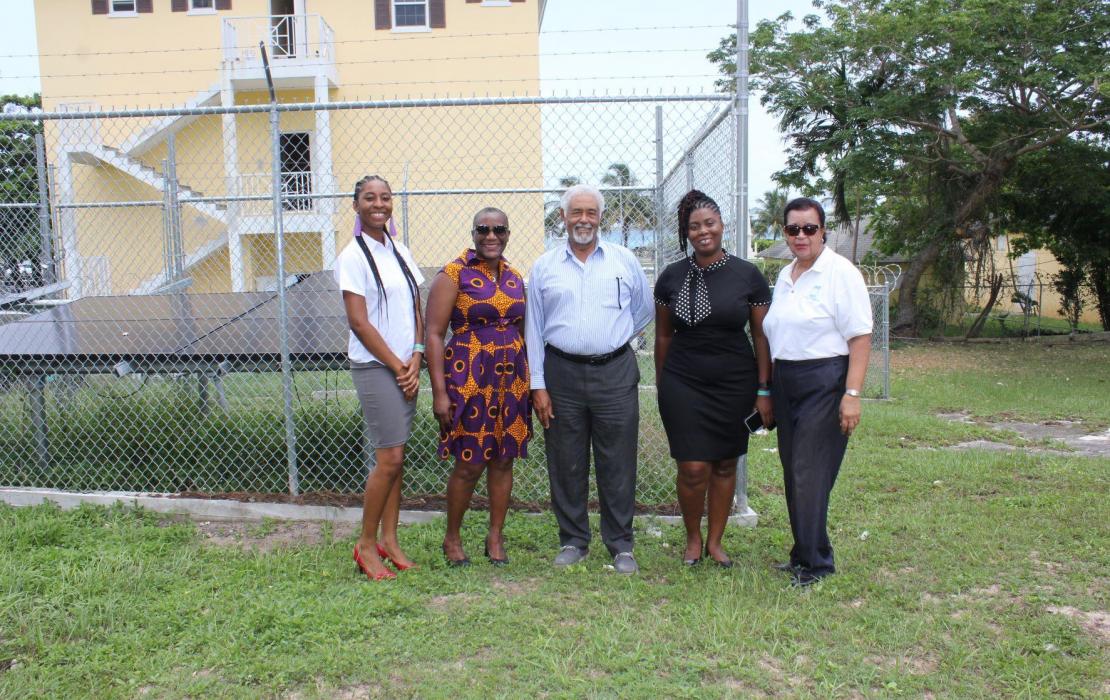 Battered by Hurricane Dorian, The Bahamas sets a course for a resilient future