0.00%
Share of global GHG emissions
Extracted from the CAIT Climate Data Explorer (2018), developed and maintained by the World Resources Institute.
#61
Climate Vulnerability Index ranking
A higher number means a higher vulnerability to climate change. Based on the ND-GAIN Index (2019), developed by the University of Notre Dame.
#94
Human Development Index ranking
A lower number means a better human development score. Based on the Human Development Index (2020), developed by UNDP.
NDC Status
Dominica submitted its updated NDC in July 2022.
The Climate Promise is being delivered in collaboration with key partners. Thanks to our partners in Dominica:
Last Updated
July 25, 2022
In celebration of International Forests Day, students from the Kalinago community in Dominica came out to plant fruit trees on their school compounds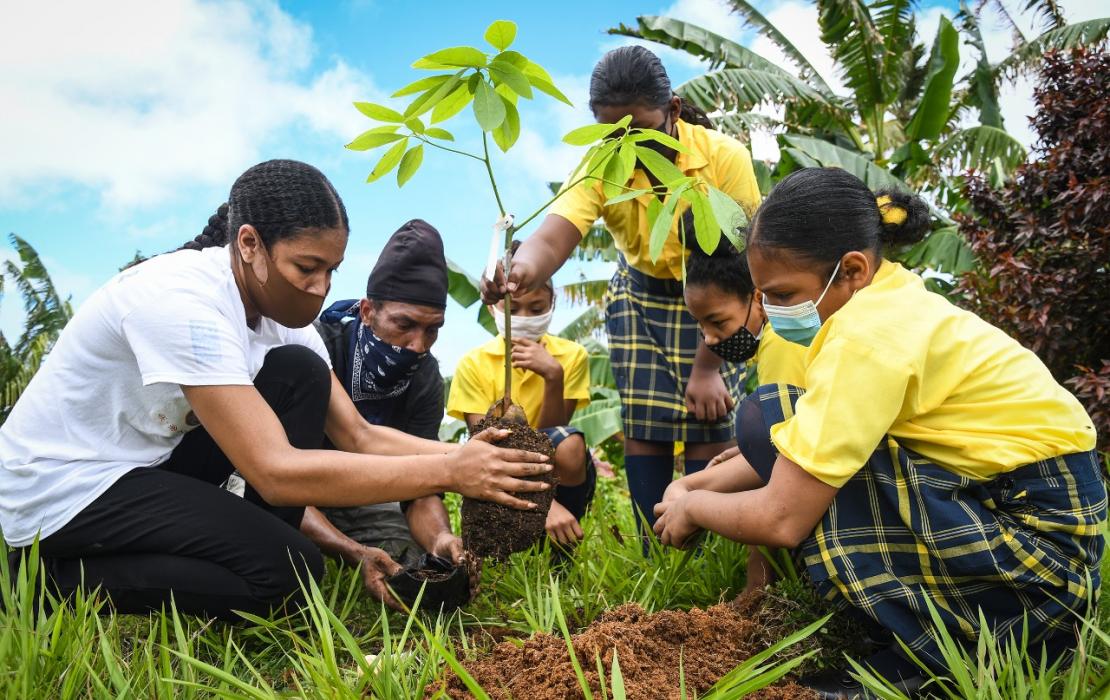 For women who already face inequalities within their society, climate change has the potential to reinforce and exacerbate disparities.
This technical paper aims to highlight examples of gender-responsive climate actions implemented by Small Island Developing States (SIDS).