0.05%
Share of global GHG emissions
Based on data from Climate Watch (CAIT 2018), developed and maintained by the World Resources Institute.
#80
Climate Vulnerability Index ranking
A higher number means a higher vulnerability to climate change. Based on the ND-GAIN Index (2019), developed by the University of Notre Dame.
#73
Human Development Index ranking
A lower number means a better human development score. Based on the Human Development Index (2020), developed by UNDP.
36.8%
Conditional emissions reduction target by 2030
(compared to 1990 levels)
The highest emissions reduction target, conditional or unconditional, included in the country's latest NDC.
NDC Status
Bosnia and Herzegovina submitted its revised NDC in April 2021.
Key highlights from the NDC
Bosnia and Herzegovina updated its conditional greenhouse gas emissions reduction target to 36.8% below 1990 levels by 2030.
The country also increased the unconditional greenhouse gas emissions reduction target to 33.2% by 2030 compared to 1990 levels, 18% more than in the initial NDC.
The revised NDC sets long-term greenhouse gas emissions reduction targets for 2050 at 61.7% (unconditional) and 65.6% (conditional) below 1990 levels.
For the first time, Bosnia and Herzegovina included adaptation priorities and actions in the NDC.
Adaptation and resilience areas in the NDC
Agriculture
Water
Forestry
Energy
Tourism
Biodiversity
Health
The Climate Promise is being delivered in collaboration with key partners. Thanks to our partners in Bosnia and Herzegovina:
Last Updated
February 11, 2022
In 2021, twelve countries in the Europe and Central Asia region submitted more ambitious climate pledges with support from Climate Promise.
Impacted by both climate change and the pandemic, mountain resorts are turning to summer visitors for climate-resilient sustainable growth.
The new NDC facilitates green recovery after the COVID-19 pandemic, as it offers a blueprint to modernize the economy.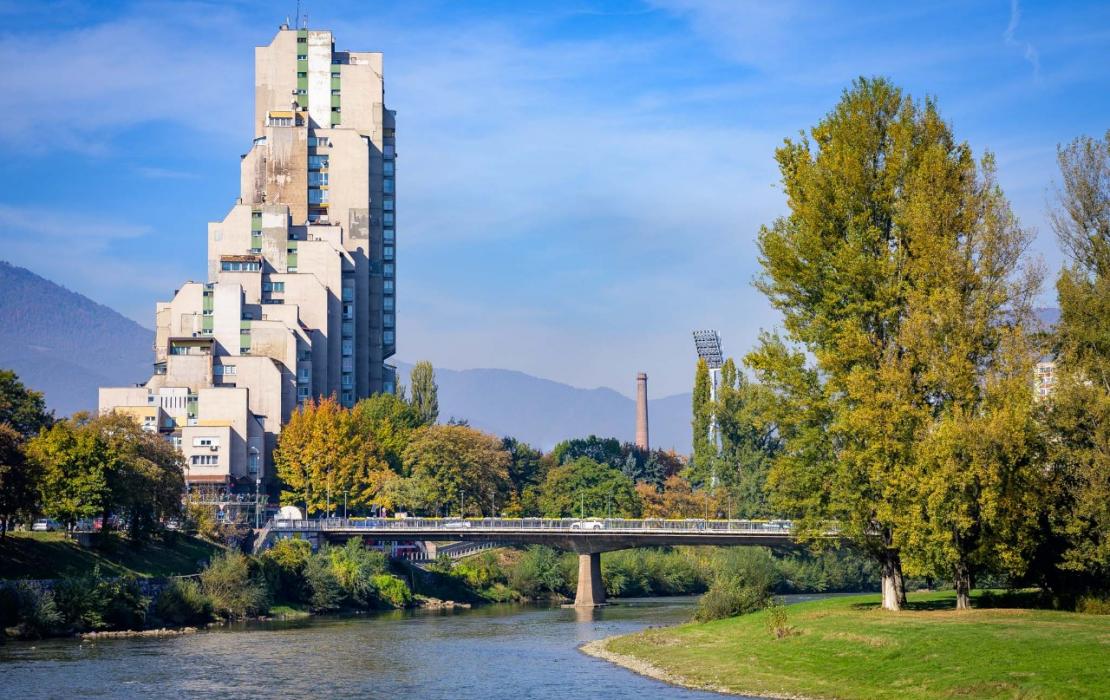 There is no country in the Europe and Central Asia region where the impact of climate change cannot be seen and felt – from catastrophic flooding in…