0.00%
Share of global GHG emissions
Extracted from the CAIT Climate Data Explorer (2020), developed and maintained by the World Resources Institute.
#143
Climate Vulnerability Index ranking
A higher number means a higher vulnerability to climate change. Based on the ND-GAIN Index (2021), developed by the University of Notre Dame.
#111
Human Development Index ranking
A lower number means a better human development score. Based on the Human Development Index (2021), developed by UNDP.
26%
Emissions reduction target by 2030
(compared to 2007 levels)
The highest emissions reduction target, conditional or unconditional, included in the country's latest NDC.
NDC Status
Samoa submitted its second NDC in July 2021.
Key highlights from the NDC
Samoa's second NDC replaced the sectoral targets in its initial NDC with an absolute economy-wide reduction target of reducing total greenhouse gas (GHG) emissions by 26% in 2030 compared to the 2007 level.
The updated NDC elaborated its adaptation plan and objectives with measures and actions, including quantitative targets in the marine and the agriculture, forestry, and other land use (AFOLU) sectors, and acknowledges that these adaptation actions also contribute to mitigation. The small island developing state aims to expand mangrove forests by 5%, expand agroforestry an additional 5% and increase the total forest cover by 2%.
Samoa has also set a goal to generate 100% of its electricity from Renewable Energy by 2025.
Both mitigation and adaptation targets are conditional on external financial support.
Adaptation and resilience areas in the NDC
Agriculture, forestry, and other land use (AFOLU)
Coastal zone
The Climate Promise is being delivered in collaboration with key partners. Thanks to our partners in Samoa:
Last Updated
November 24, 2023
The low cost of solar panels presents an opportunity for investing in solar energy across the Pacific Islands.
Here are the many faces of loss and damage around the world –and what it can look like for those on the frontlines.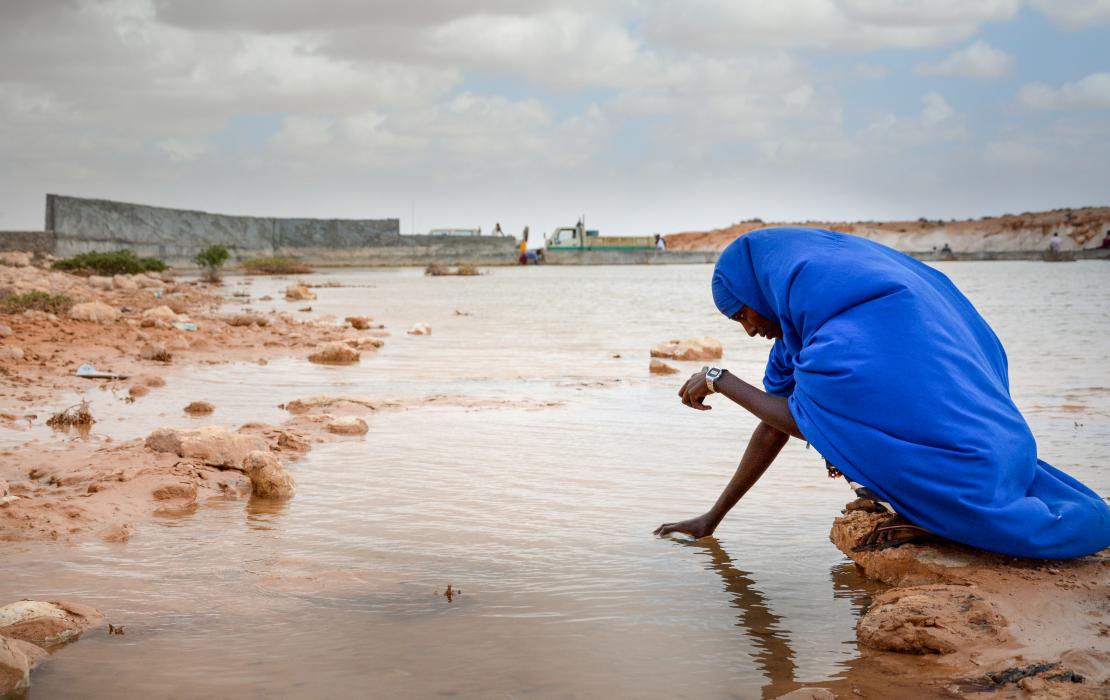 The project will support net-zero transition and climate-resilient development in Papua New Guinea, Samoa, Timor-Leste and Vanuatu.
This technical paper aims to highlight examples of gender-responsive climate actions implemented by Small Island Developing States (SIDS).