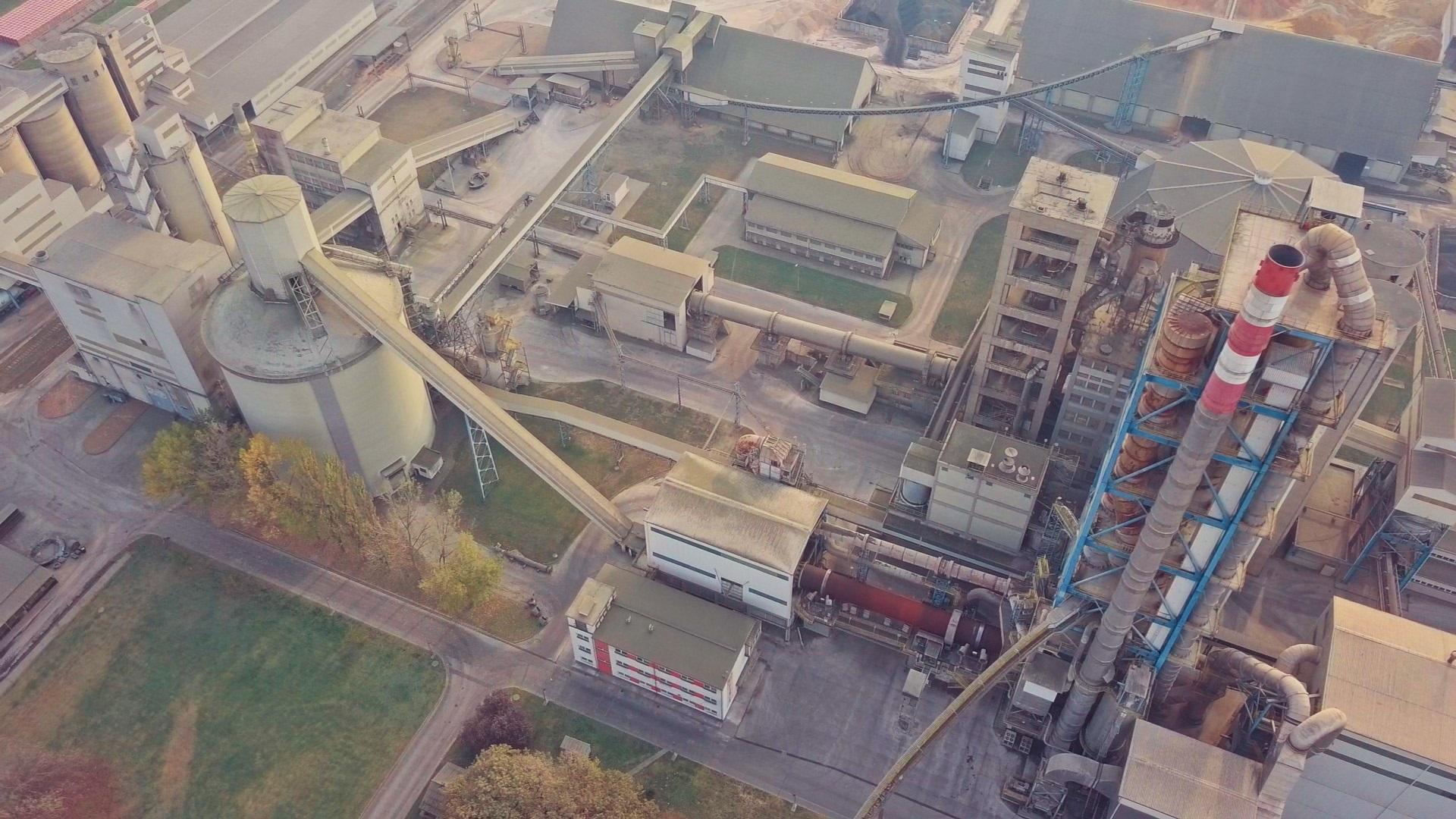 Photo: UNDP Bosnia and Herzegovina
The energy sector in the Western Balkans is at a crossroads. 
With ageing infrastructure, limited energy efficiency, and high reliance on fossil fuels, the region will have to either accelerate decarbonization and scale up investment in renewable energy, or risk going down a path of ever-increasing public subsidies, pollution, and high energy costs. This choice will decide if the Western Balkans will have sustainable, green economies or non-competitive carbon ones.
Currently, a majority of the energy production in the region comes from burning lignite, a type of coal that has low calorific value and is highly polluting. This explains why the most polluting power plants in Europe are found here, causing tens of thousands of premature deaths from air pollution each year and emitting large quantities of greenhouse gases that contribute to climate change.
The good news is that countries in the Western Balkans have increased their mitigation ambition during the latest revision of their national climate pledges under the Paris Agreement, also known as Nationally Determined Contributions (NDC). And many of them accompany that increased ambition with principles for a green transformation that is just, gender-responsive, and inclusive. 
But if they are to meet these commitments, they must decarbonize. Decarbonization means reducing the amount of greenhouse gas emissions that a society produces, as well as increasing the amount that is being absorbed. It entails changing many, if not all, aspects of the economy, from how energy is generated, to how goods and services are produced and delivered, to how lands are managed.
Serbia and Bosnia and Herzegovina are two of the countries pursuing pathways to decarbonize their economies. Over the past year, both countries have been working with small-and-medium enterprises (SMEs) in key sectors to help them adopt new technologies and innovative business models that increase energy and resource efficiency and reduce greenhouse gas emissions. They've also collaborated with each other, through joint trainings and knowledge sharing, to foster new synergies and ways of thinking about decarbonization and just transition in the private sector.
This work was enabled by financial support from Japan and implementation support from UNDP's Climate Promise, under a global programme that helps scale up clean energy, establish net-zero pathways, and strengthen adaptation and resilience to climate impacts in 23 countries.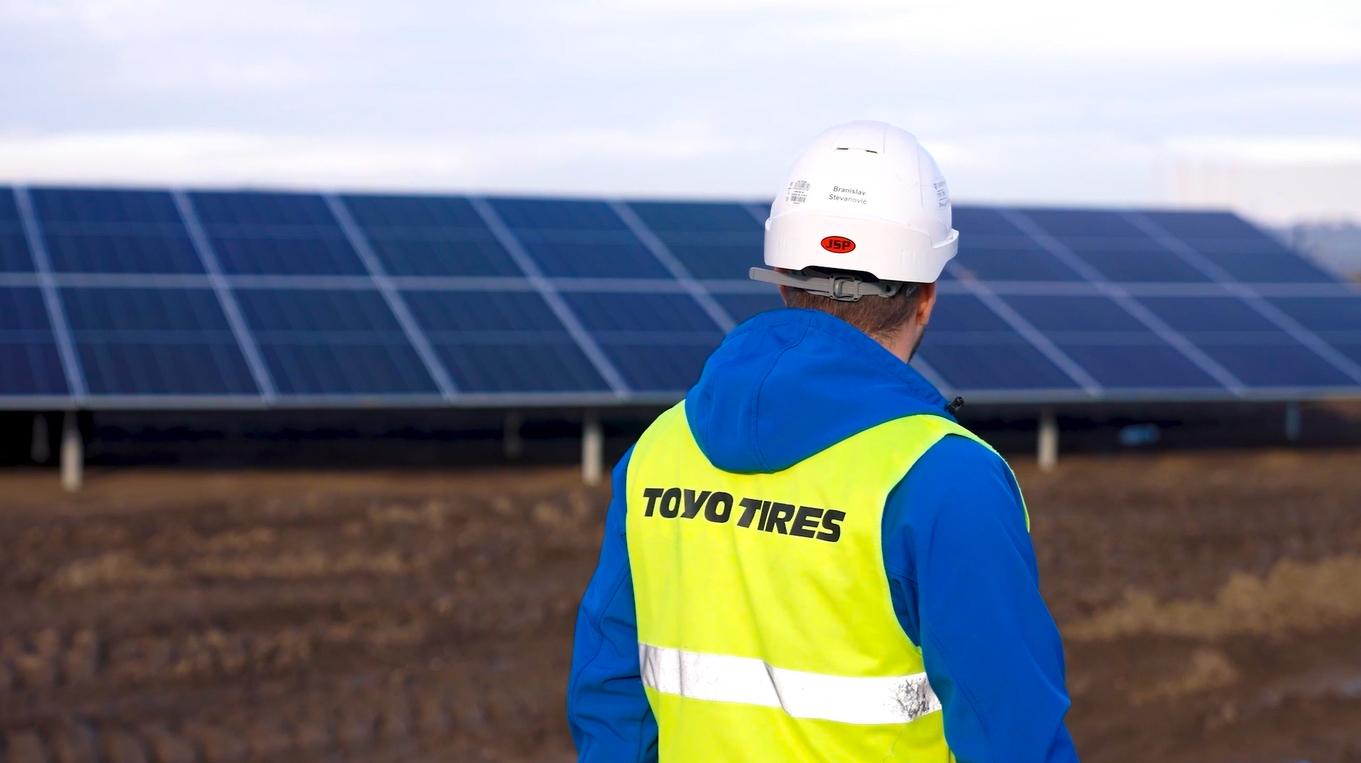 Photo: UNDP Serbia
A green, just transition in Serbia
In 2022, Serbia submitted its revised NDC, committing to an unconditional emissions reduction target of 13.2 percent compared to 2010 levels, or 33.3 percent compared to 1990 levels, by 2030. This is a significant increase compared to the first NDC which aimed to reduce greenhouse gas emissions by 9.8 percent compared to 1990 levels.
The new emissions reduction target is economy-wide and puts particular emphasis on decarbonizing the energy production and consumption sector, including through climate action from industries and businesses. Therefore, the support provided by Japan in Serbia focused on providing businesses with access to knowledge and finance for decarbonization efforts, while taking into account that the green transition should be both just and strategically planned, so that no one is left behind.
After a public call was issued in July 2022, 21 SMEs were selected to take part in the Accelerator for Decarbonization and Just Transition and participated in a series of workshops on green transformation and just transition between October and December 2022. Eight of the SMEs were then chosen, based on their business proposals, to receive co-financing for decarbonization projects that promote renewable energy, boost energy efficiency, and reduce greenhouse gas emissions.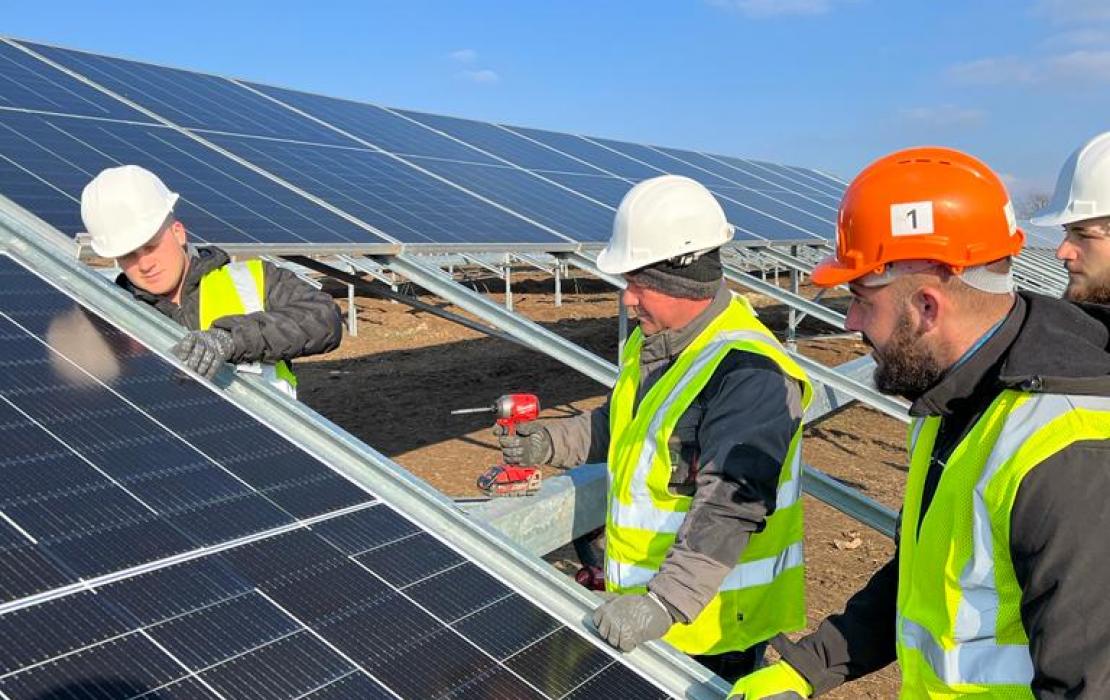 Photo: UNDP Serbia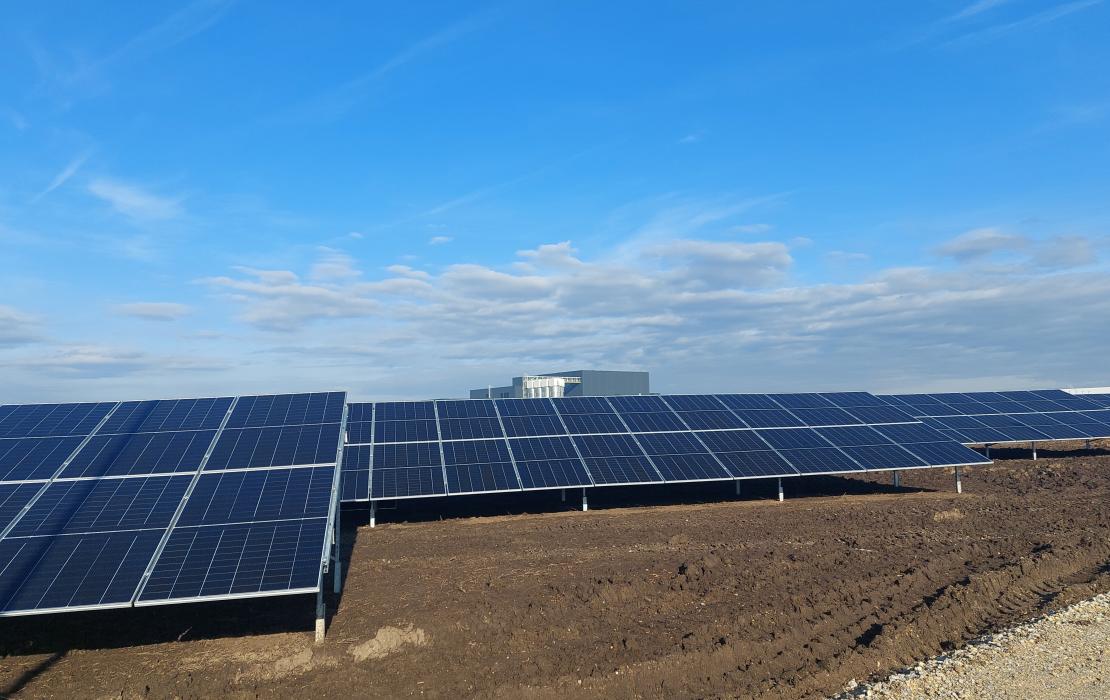 Photo: UNDP Serbia
Toyo Tire is one of the companies involved. To respond to the high energy consumption used in the tire industry, Toyo Tire has constructed the largest solar power plant to date in Serbia, with a capacity of 7.2 MW. The solar power plant is reducing the load on the public energy network and providing clean energy for the company's use, contributing to decarbonization while also training workers in green jobs that will be relevant in future. Another company that received financing support is Traken Tech. This software company developed a digital solution that helps consumers more easily access electricity from small producers of renewable energy. This solution enables large savings in electricity transport, lowers cost for consumers, and improves overall energy security.
Importantly, the eight initiatives were co-financed., The US$600,000 from Japan leveraged an additional $9.8 million in private sector investment that will result in a reduction of 12,563 tons of carbon dioxide emissions annually for the next 20 years.
Just transition is also a crucial component of the work in Serbia to ensure that the benefits and associated costs of increased climate ambition and green transformation are distributed equally across society. A series of four dialogues on what a just, green transition should look like in Serbia took place from October 2022 to March 2023 with representatives from energy, environment, labour, and education ministries, as well as representatives from public and private companies, trade unions, and civil society. 
The goal of these dialogues was to find society-wide solutions on how to minimise job and livelihood losses, timely re-train workers currently engaged in carbon-intensive sectors and diversify sources of income in cities and municipalities that rely on coal production, such as the regions of Kolubara and Kostolac. The inputs gathered through these consultations will support the Government of Serbia in developing a policy framework for a just, green transition as all countries in the region are working to align with the highly ambitious European Union Green Agenda for the Western Balkans.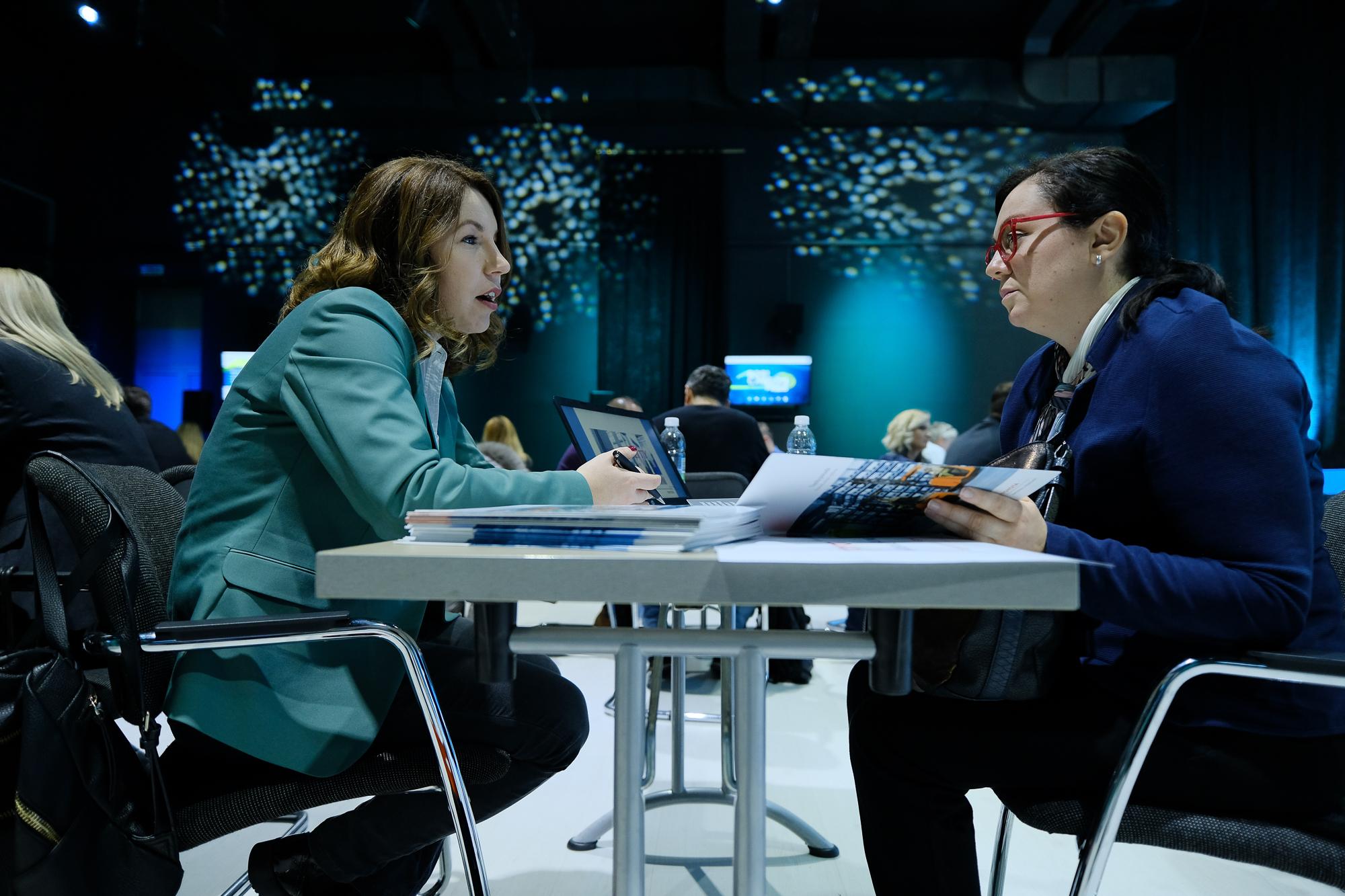 Photo: UNDP Bosnia and Herzegovina
Inclusive decarbonization in Bosnia and Herzegovina
Bosnia and Herzegovina's economy is highly dependent on fossil fuels, generating greenhouse gas emissions five times higher than the EU average in relation to its gross domestic product. In 2021, Bosnia and Herzegovina updated its NDC with plans to cut greenhouse gas emissions by 33.2 percent compared to 1990 levels by 2030, and almost 66 percent by 2050.
A high percentage of Bosnia and Herzegovina's greenhouse gas emissions come from the energy sector and carbon-intensive industries. Its coal-based power plants operate with high loses, requiring government subsidies to cover costs and keep running. If no action is taken, the predicted budget loss due to coal-based power plants is estimated to be € 750 million over the next 30 years.
Given these rising costs and the ambitious targets for emissions reductions, Bosnia and Herzegovina now faces the monumental task of achieving decarbonization, while increasing the well-being of its population and the health of its economy. However, transitioning from a highly fossil fuels-dependent economy to a low-carbon economy presents many risks, which is why the support provided by Japan in Bosnia and Herzegovina aimed to ensure that the transition happens in a just and gender-responsive way, without exacerbating inequalities.
Under the Japan-funded initiative, the first-ever strategic document for just transition was developed in Bosnia and Herzegovina, called a Blueprint for Just Transition, as well as just transition strategies for three carbon-intensive industries: energy, steel, and cement. Together, these four documents help identify and develop concrete actions to mitigate the negative impacts and scale up the positive impacts of the green transition on carbon-intensive industries, SMEs, women, youth, and vulnerable communities.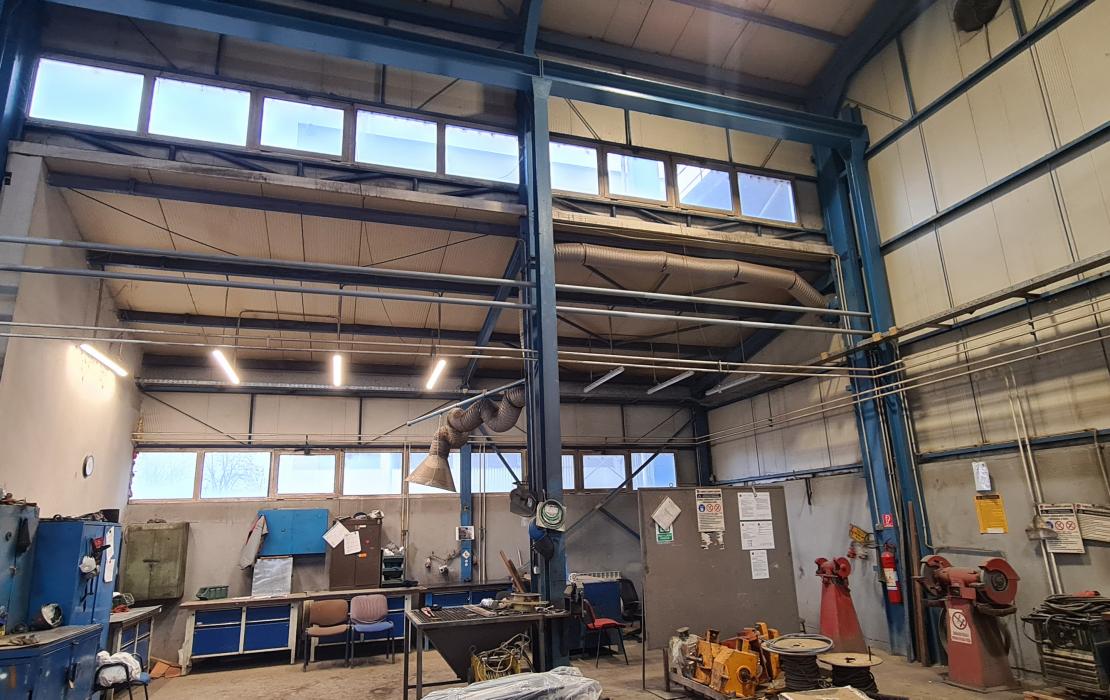 Photo: UNDP Bosnia and Herzegovina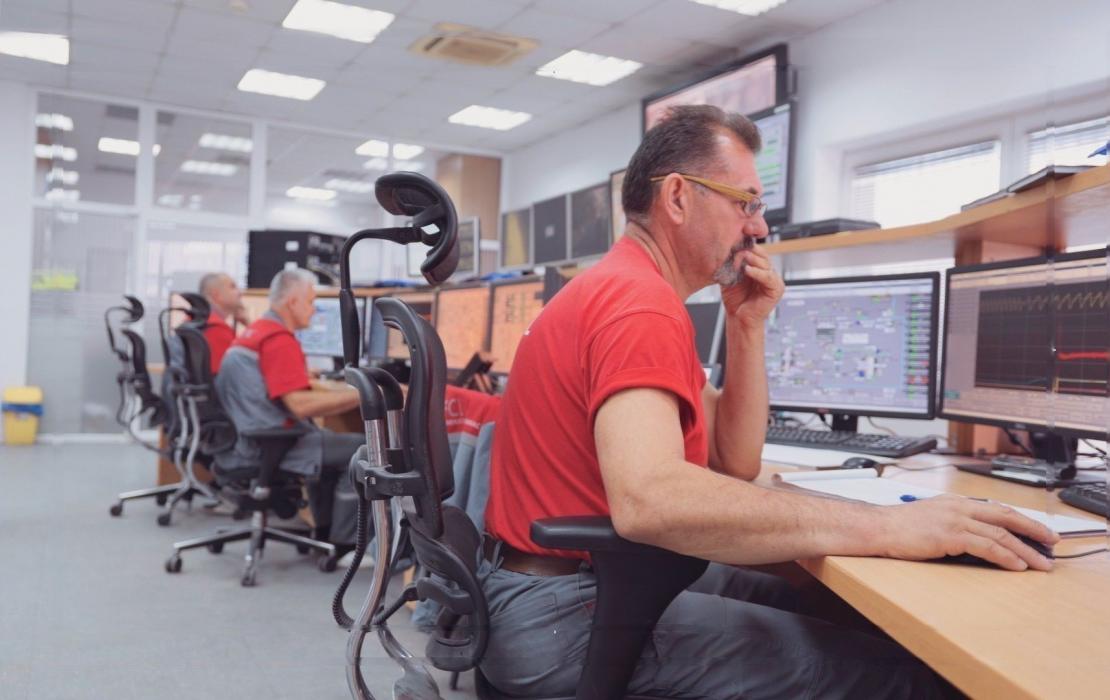 Photo: UNDP Bosnia and Herzegovina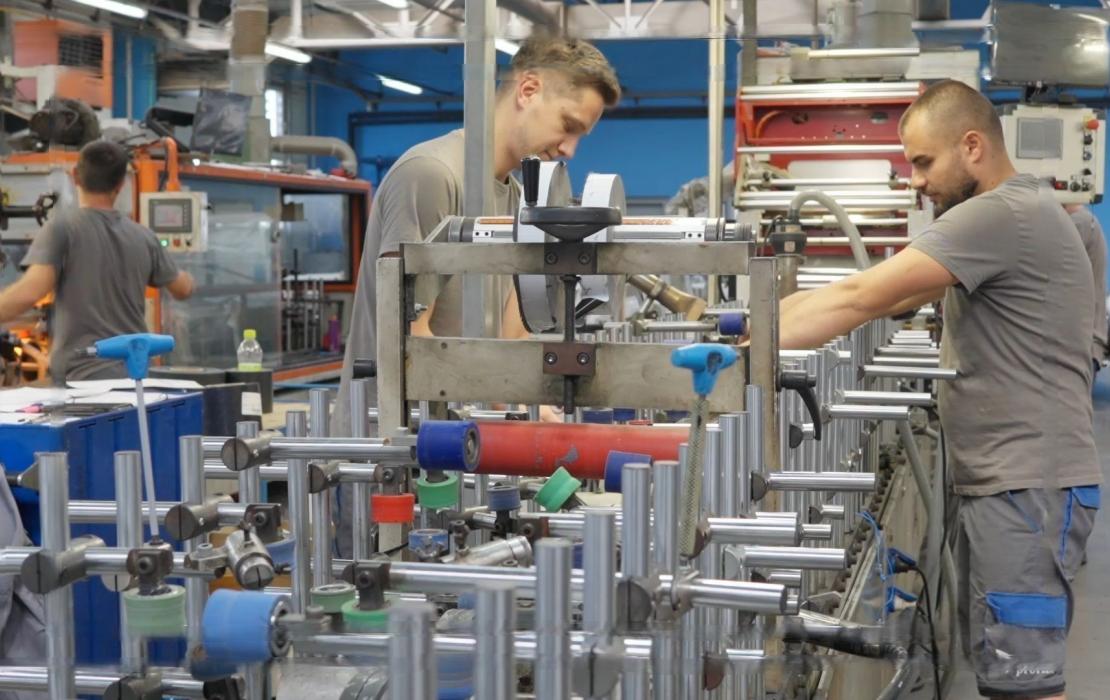 Photo: UNDP Bosnia and Herzegovina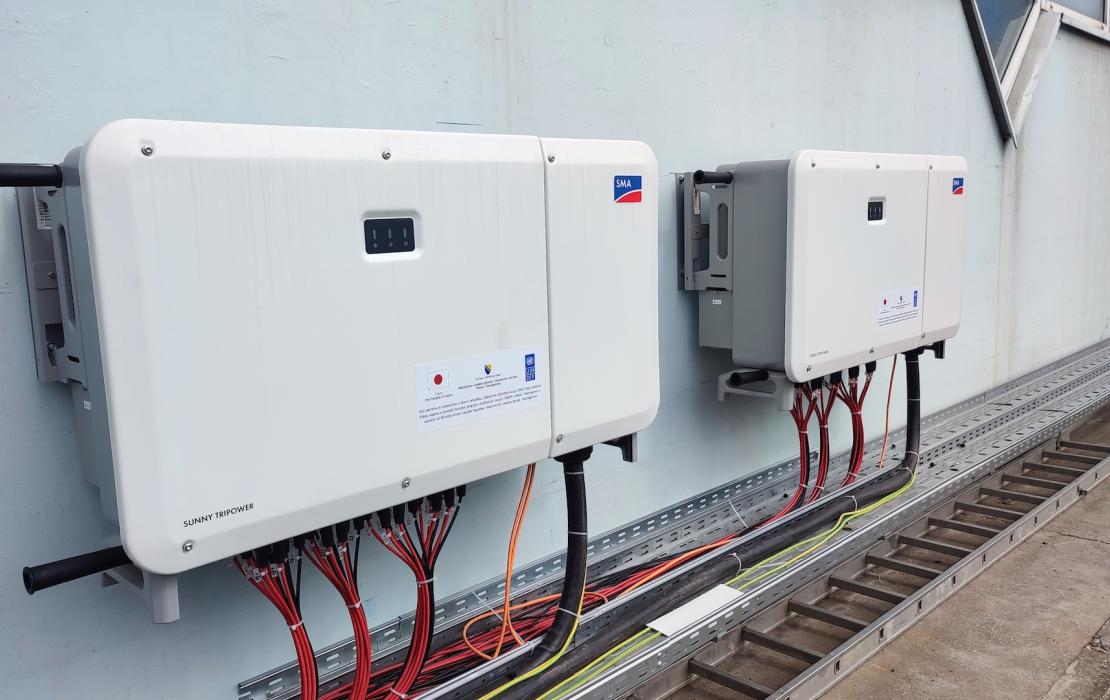 Photo: UNDP Bosnia and Herzegovina
Moreover, like in Serbia, a public call for technical and financial support for SMEs was issued in April 2022. As a result, 20 SMEs undertook energy audits and developed decarbonization projects that promote renewable energy and energy efficiency. The $1 million from Japan leveraged an additional $3.68 million in private sector investments. 
The investments include 10 solar power systems with a capacity of 3.5 MW, seven heat pumps with a capacity of 521 kW, and 16 energy efficiency measures. One of the companies involved is Lukavac Cement, which undertook a series of energy efficiency measures along its production lines, reducing the energy needed for cement production. Another company is Profine BH, a leading supplier of windows and doors, who replaced energy sourced from coal-based power plants with heat pumps and energy from a 800 kW solar power plant. Overall, the investments the 20 SMEs have made resulted in annual energy savings of 5.4 GWh and an annual reduction of 3,865 tons of carbon dioxide.
The decarbonization efforts that companies in Serbia and Bosnia and Herzegovina have undertaken offer prime examples of what the green transformation of the Western Balkans will look like. The path forward for countries in the region is clear: a just, green transition is the only way to achieve to a low-carbon and sustainable future.
***
Japan considers that the climate crisis is a threat to all humanity and, in cooperation with UNDP, leads countries to accelerate their climate action.
In 2021, UNDP launched a new phase of Climate Promise – From Pledge to Impact – aimed at translating NDC targets into concrete action. Japan is the largest supporter of this phase and joins longstanding partners such as Germany, Sweden, the European Union, Spain, and Italy and new partners such as the United Kingdom, Belgium, Iceland, and Portugal to accelerate these efforts.
Under Climate Promise, UNDP has so far supported 34 countries and territories to strengthen their just transition approaches. Explore our latest report 'How Just Transition can help deliver the Paris Agreement' to find out more.