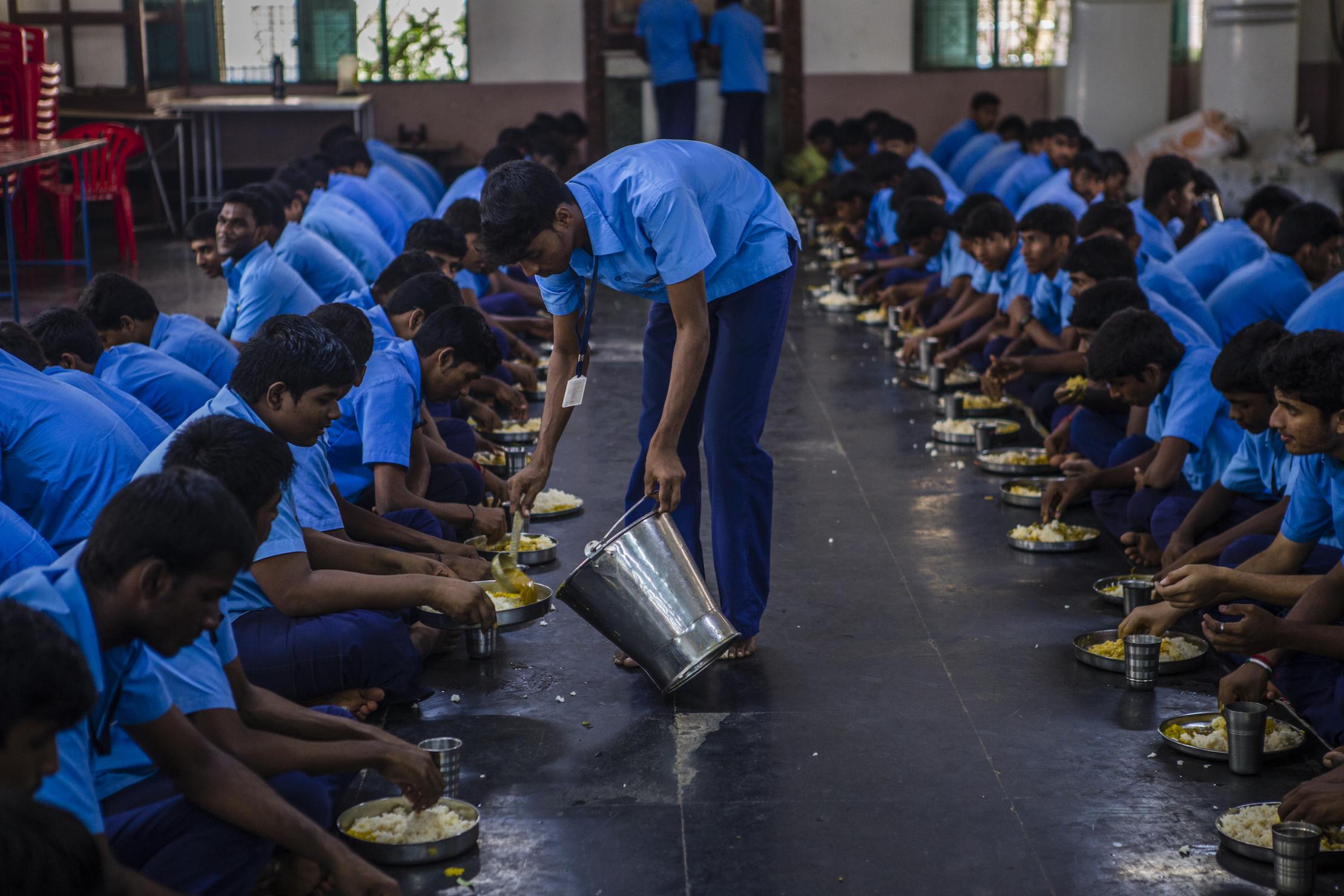 Photo: Prashanth Vishwanathan/UNDP India
Since the industrial revolution, fossil fuels have powered extraordinary growth and development, albeit with huge costs to our climate. As a direct result, we are today in a climate emergency.
To avert catastrophe, we must now radically switch to a sustainable, net-zero future. This transition needs to happen fast, but it also has to happen in a fair and inclusive way.
If done right, the transition offers immense opportunities: a systems change in which all communities, workers, and countries are lifted up.
Promisingly, momentum around "just transition" is gathering pace. We are seeing it emerge in the global dialogue around decarbonization and net zero. More countries are referencing it in their short and long-term climate plans. Partners are coming together, and coalitions are forming.
So what's it all about?
What is "just transition"?
The concept of "just transition" has been around since the 1980s, when it was used in a movement by US trade unions to protect workers affected by new water and air pollution regulations. 
In recent years, the concept has gained traction with reference to meeting climate goals by ensuring the whole of society – all communities, all workers, all social groups – are brought along in the pivot to a net-zero future.
The International Labour Organization (ILO) defines it this way: "Greening the economy in a way that is as fair and inclusive as possible to everyone concerned, creating decent work opportunities and leaving no one behind."
While this provides a sound basis, perception does vary between countries and regions.
What is important, though, is that each country fosters ongoing dialogue to develop a common vision for what a just transition means for their impacted workers, communities and businesses.
Why are we hearing more about "just transition" now?
With the adverse impacts of climate change worsening each year, and the window for action rapidly closing, countries are strengthening efforts to decarbonize, green their economies, and build resilience.
However, achieving the goals of the Paris Agreement, which is to limit global warming to 1.5 degrees Celsius or less, requires unprecedented change in how we do things. Yet, as history has shown, abrupt change can incur a hefty price on workers and society.
As these changes take place, momentum is growing around the concept of just transition.
The importance of such a transformation is increasingly recognized by governments worldwide as they cite just transition principles in their short- and long-term climate plans (known as Nationally Determined Contributions, or NDCs, and long-term strategies, or LTS, respectively).
According to the latest report launched by UNDP, just transition principles are now reflected in 38 percent of NDCs and 56 percent of LTS, as well as a growing number of high-profile global initiatives.
While there's certainly more to be done, these are promising signs.
What benefits does a just transition offer for tackling climate change?
There are many ways in which a just transition can help as countries address the impacts of climate change and green their economies.
First, by bringing the public along. If governments can demonstrate the socio-economic benefits afforded by a green transition – including economic benefits and new green jobs – they can build a broad base of public support for higher climate ambition as citizens will be more likely to get behind the associated policies and investments.
Second, by supporting a green jobs revolution in which the alternative jobs created have guaranteed living wages, proper workplace safety protections, and health benefits. These quality jobs will lift people, their families, and their communities up. But they will also help attract the workers needed for the economic transformation.
Third, by laying the social groundwork for a resilient net-zero economy. With transparent planning and the active participation of a broad range of stakeholders, governments can minimize the fear, opposition, and inter-community and generational conflict that may upend the move away from fossil fuels of old and other harmful activities that are warming our planet, such as deforestation and wasteful production practices.
Fourth, by driving local solutions. By applying a just transition lens to climate action – and undergoing the consultative processes associated with achieving just transition – countries can better understand the impacts (positive and negative) of bold climate action and then identify the best solutions for their context. And thereby help unlock the greatest benefits.  
Fifth, by reinforcing the urgency for concerted efforts to combat climate change. Transitions are often disruptive – and deliberate effort is needed to make them smooth. A just transition strategy, embedded within short- and long-term climate plans like NDCs and LTS, will help leaders stay focused on the urgent task at hand of rapid decarbonization, while also striving for fair and inclusive outcomes.
Importantly, however, a just transition doesn't just help advance climate action. It also helps advance progress against all the Sustainable Development Goals (SDGs), notably those related to affordable and clean energy, decent work and economic growth, reduced inequalities, and responsible production and consumption.
Photo: Yegor Goncharov/UNDP Kazakhstan
Who's responsible for, and involved in, making a just transition happen?
Governments at all levels – national, regional and local – businesses, and workers' organizations are all agents of change in the just transition.
As well as convenors of social dialogue and consultation, governments have the primary responsibility to put in place the policy and regulatory frameworks needed to accelerate climate action underpinned by a just transition. They are also investors – owners of state enterprises and infrastructure – and employers of public sector workers.
Meanwhile, businesses play an important role in identifying risks and tapping into opportunities, including training and developing new skills for workers. They are also key to ensuring labour rights and human rights are respected as businesses enter green sectors.
Workers' organizations – including trade unions and local and regional advocacy groups – are of course also pivotal to achieving a just transition, ensuring the needs of workers are represented as fully as possible.
What are the obstacles to achieving just transition – and how can we overcome them?
Governments face a number of obstacles to achieving a green just transition. Among them are a lack of clarity and consensus on what it is; a lack of data on the benefits of a green transition and the impacts of different policies on different segments of society; a lack of national capacity (to develop the required policies but also fill the skills gaps); and finally, inadequate investment.
UNDP is helping governments address these challenges as part of their short-and long-term climate plans through four key areas of support: conducting qualitative and quantitative assessments; support for enhanced social dialogue; institutional, policy, and capacity-building; and accessing/attracting needed finance.
Which countries are leading the way?
Under the Climate Promise initiative, UNDP is supporting 34 countries and territories around the world to strengthen just transition principles, processes, and practices using UNDP's Framework for Incorporating Just Transition into NDCs and LTS.   
Countries like Serbia, Costa Rica, and Zimbabwe are building a solid evidence-base for just transition by conducting qualitative and quantitative assessments (including economic modelling) looking at the socioeconomic impacts of a green transition. This information is also helping identify targeted measures for vulnerable populations such as women and informal workers. 
Meanwhile, South Africa and Antigua and Barbuda seek to demonstrate the benefits of a whole-of-society approach in which a wide variety of stakeholders are involved in defining a common vision for, and pathways towards, just transition. In India, capacity-building measures to bolster the national skills capacity, particularly for women and youth, are supporting the green jobs revolution.
***
If you found this piece useful, explore UNDP's new report 'How Just Transition can help deliver the Paris Agreement' to find out more how the world is faring on just transition.
Get more explainers and climate news delivered directly to your inbox with our monthly climate newsletter.