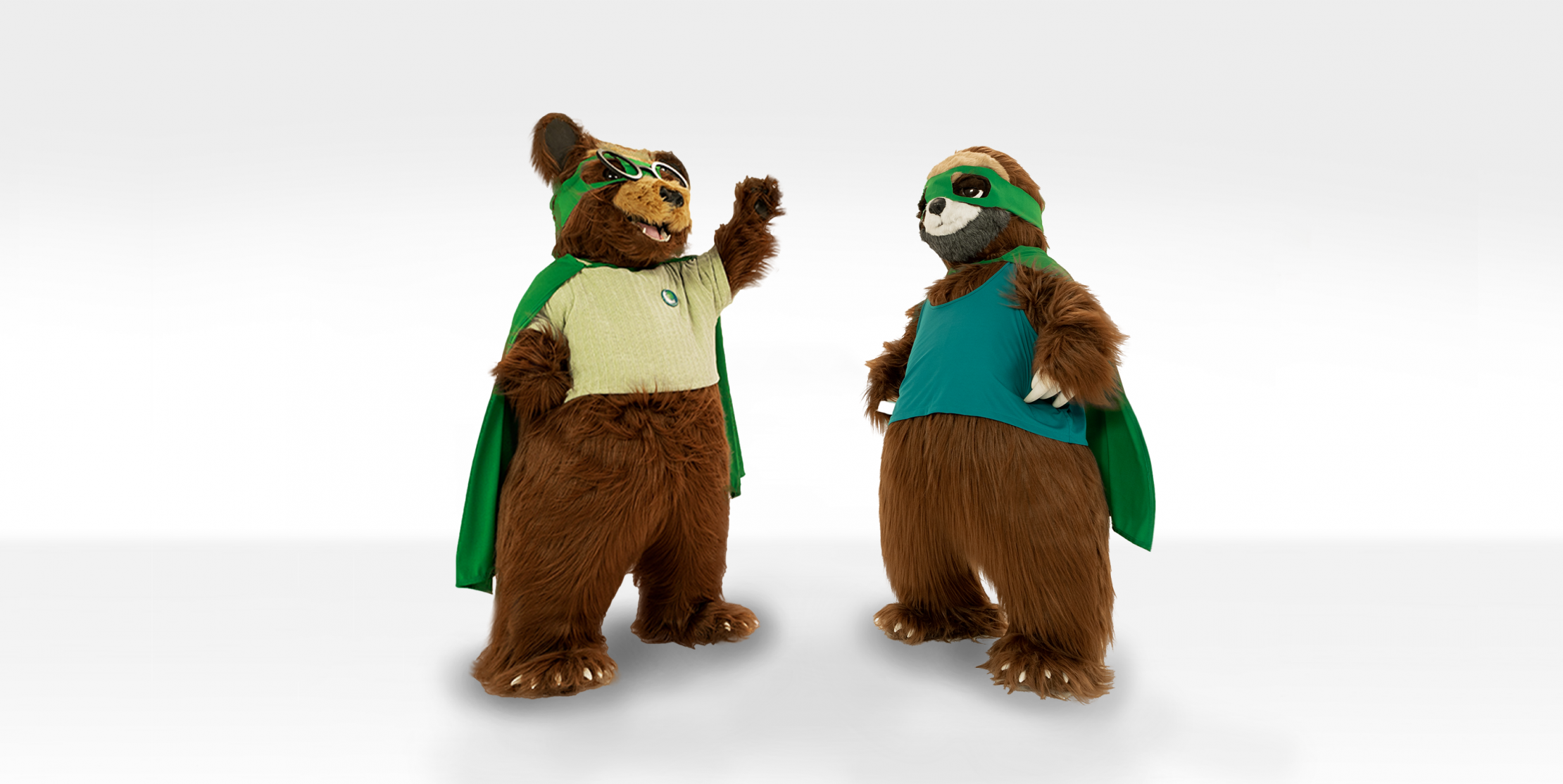 Image: Ministry of Environment, Peru
Gonzo and Nono will live many adventures to show the value of measuring and reducing organizational carbon footprint
Lima, January 31, 2022 – The Ministry of Environment of Peru has launched a citizen awareness campaign that seeks to recognize the efforts of public and private organizations in the correct management of their greenhouse gas (GHG) emissions, contributing to the country's climate action under the Paris Agreement.
Nono, el oso de la Huella de Carbono (the Carbon Footprint bear), is now joined by his cousin, Gonzo. They will remind organizations that tackling climate change is everyone's responsibility. They will share the message that when organizations measure their carbon footprint, they can help address the climate emergency and contribute to the country's national climate pledge, or NDC.
As part of the campaign, the public can help Nono and Gonzo by sharing their message. The goal is to get more organizations, public and private, to become part of the Peru Carbon Footprint platform.
Citizens are encouraged to tag their favourite organization with the hashtag #TodosAMedirSuHuella or share the videos and stories of Nono and Gonzo on social media, mentioning those organizations that should measure their carbon footprint and, in this way, help protect the planet.
The campaign is supported by the NDC Support Programme, which is implemented by the Ministry with the technical assistance of UNDP, and part of the International Climate Initiative (IKI).
The campaign is launched under Peru's Carbon Footprint initiative, a government tool that provides an official recognition award at four consecutive levels: measurement, verification, reduction and, finally, reduction over time of GHG emissions.
To date, nearly 700 organizations have registered, 315 of which have measured their GHG emissions. 71 have verified this measurement, 35 have reduced their footprint, and 12 have reached the maximum recognition award.
Learn more about Huella de Carbono Perú here.
Media contact: Jenny Chimayco, jchimayco@minam.gob.pe