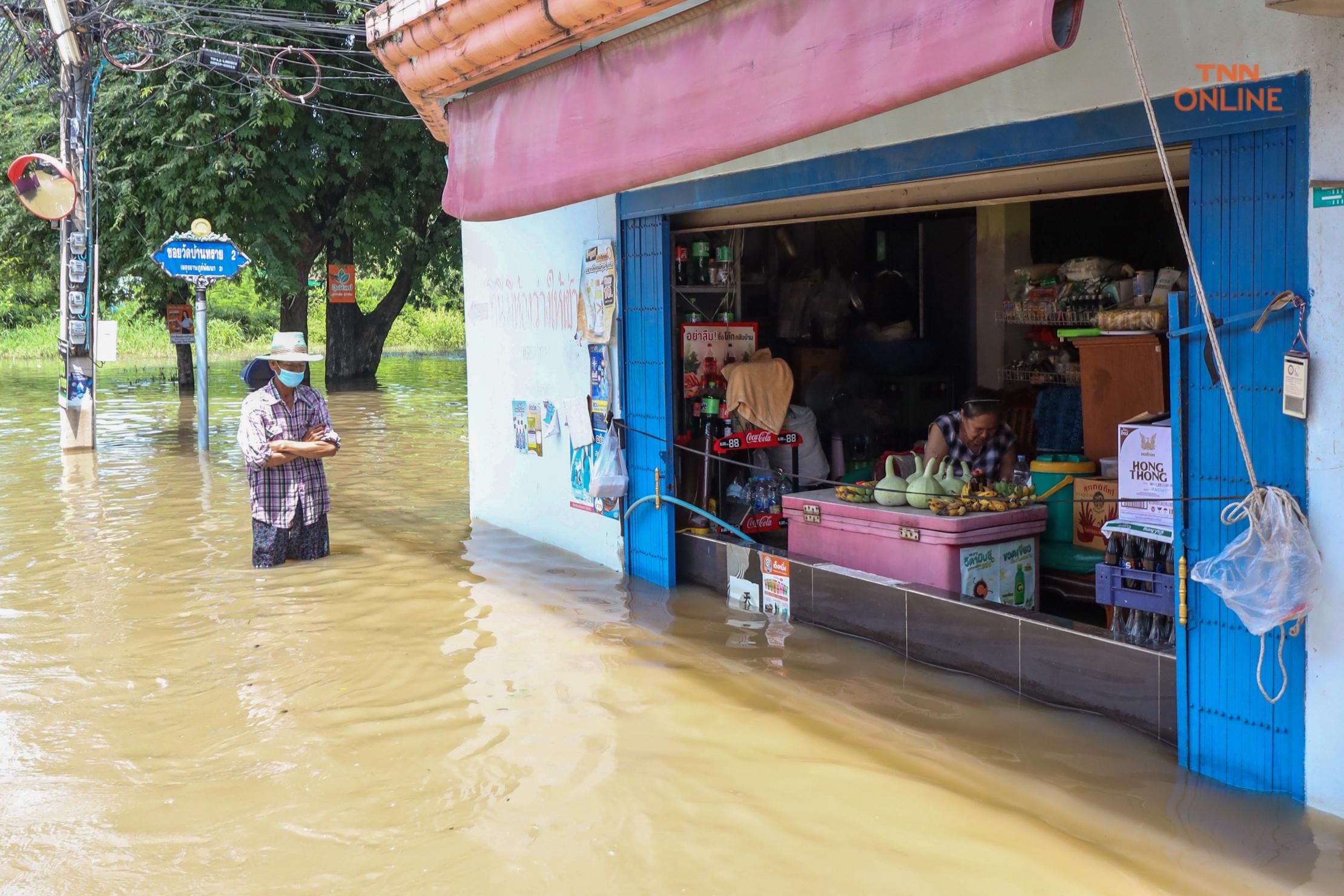 Photo by UNDP Thailand
Since September, heavy rainfalls and floods have devastated many parts of Thailand, affecting nearly 40 percent of the country. Roads were closed, transport was disrupted. Standing in knee-deep waters, the navy helped carry the elderly and vulnerable, while others resorted to boats for transportation.
According to the Ministry of Interior, as of October, more than 150,000 households and more than 485,000 people have been affected by the floods. To support relief and rehabilitation efforts, the government allocated 23 billion Thai baht (US $602 million). All of this tells us that the human, economic and social costs of climate-induced disasters are skyrocketing. The need to protect people against the worst impacts of natural hazards is more urgent than ever.
Transport has a circular relationship with climate change – it is both greatly impacted by and contributes to climate change. In Thailand, it accounts for the largest consumption of energy at 39.4 percent, offering great potential for cutting carbon emissions. Thailand's updated Nationally Determined Contribution (NDC) commits to reducing transport emissions by 30 percent by 2030 as compared to the business-as-usual scenario. In turn,  the transport sector is one of the main contributors to Thailand's NDC Roadmap (2021-2030) with a planned reduction of 41 million tonnes of CO2 by 2030.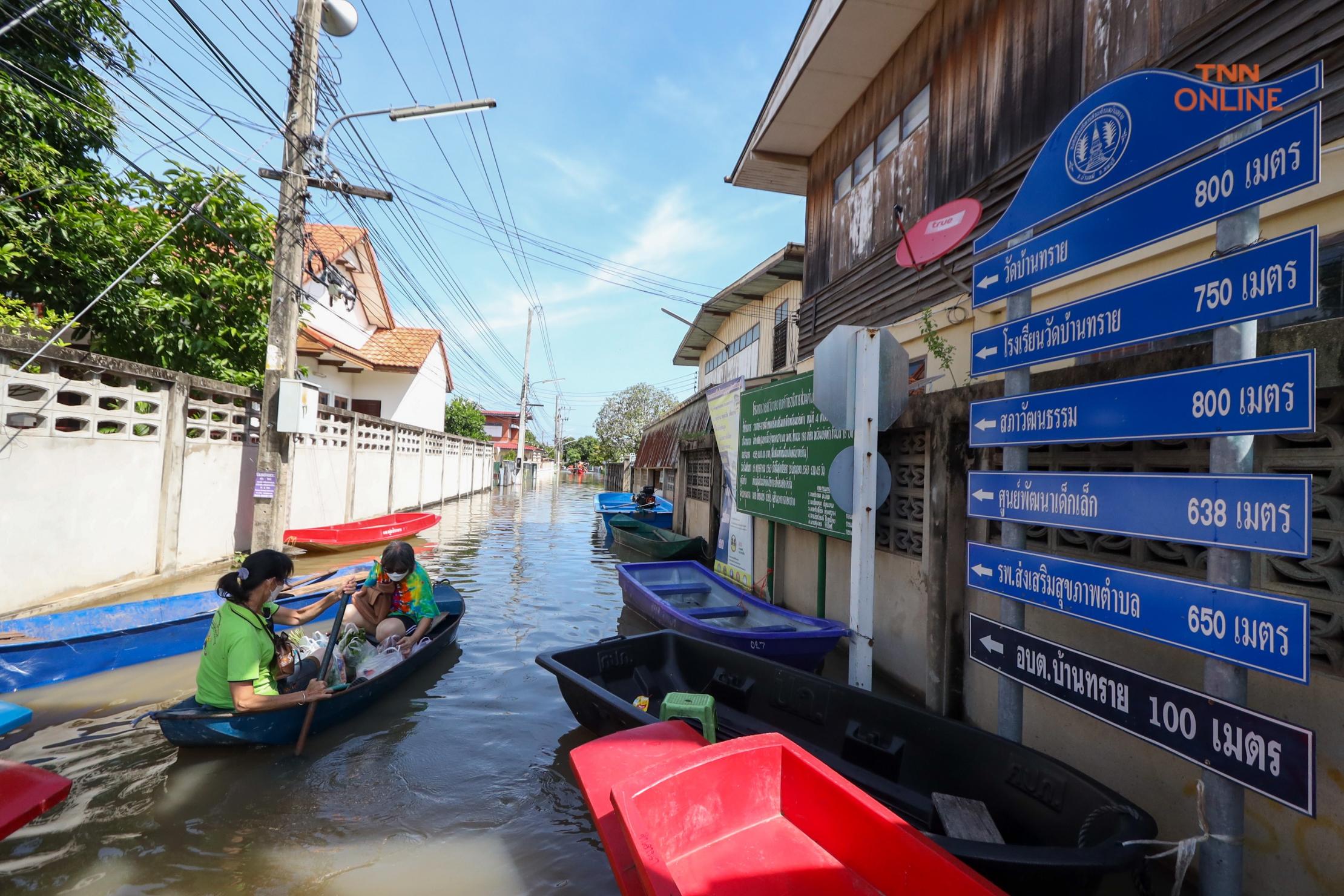 Photo by UNDP Thailand
These commitments show that the government has made the transportation sector a priority when it comes to mitigation efforts. Here are three reasons why the sector deserves more attention for its adaptation potential as well:
Infrastructure is highly vulnerable to climate change. The total loss and damage from the 2011 flood, for example, amounted to $46.5 billion, of which close to $1 billion was attributable to the transport sector. In Phuket, two main highways used by 18,000 people daily were damaged significantly by the floods this past October, making the roads impassable. Thailand's NDC highlights adaptation as a top priority in the country's response to climate change, and the country is undertaking a range of adaptation actions from safeguarding biodiversity and establishing early warning systems to training farmers to increase climate resilience of nature and people. Yet, transport infrastructure is mostly left out of these adaptation measures.  More needs to be done to safeguard these resources given their high vulnerability to climate-induced disasters and the vital role they play in society.
We now have the data and information on how to make roads more climate-resilient. So far, there has not been a comprehensive study that looked at different scenarios of how roads and rails, the major modes of transportation in Thailand, could be adapted to climate change. Our new assessment conducted together with the Government reveals that Thailand would need 13-14 billion THB ($400 million) to make transport infrastructure more resilient to climate change. This is equal to approximately half the amount that the government is spending on relief and rehabilitation efforts on this year's flood alone.! The assessment looked at adaptation measures for roads and rails, such as drainage system improvements, asphalt concrete resurfacing, and sleeper replacement, and calculated the investments required for making such changes to major highways and railways. These adaptation investments would not only be economically beneficial, leading to savings and reducing emergency budgets, but more importantly would help save lives, while protecting livelihoods and critical infrastructure.
Solutions are affordable when innovative financing approaches are considered. There are several options for financing these solutions, through carbon taxes, public-private partnerships, green, social and sustainability bonds, and other forms of green financing. For instance, UNDP's upcoming diagnostic study on inclusive insurance and risk finance for Thailand highlights the role that insurance and risk financing can play in enhancing the resilience of vulnerable populations, particularly through disaster risk transfer solutions to protect critical public assets. Making roads more resilient to natural hazards and climate change would also help accelerate Agenda 2030, as a number of Sustainable Development Goals focus on building stronger, safer and greener infrastructure that is accessible to all. In short, investing in climate-proof roads is not only the right thing to do, but it also, economically, is the smart thing to do.
A key next step would be to turn these insights into concrete actions. Through the OECD-led Sustainable Infrastructure Programme in Asia (SIPA) supported by Germany's International Climate Initiative (IKI), UNDP will continue to support Thailand to strengthen institutional capacity for climate-resilient infrastructure planning in the transport sector.  A series of training workshops will be undertaken and practical guidelines for transport infrastructure planning that integrate climate risks will be developed.
Floods, storms, heatwaves, and droughts are becoming all too common and carry deadly consequences. These efforts will help the nation be stronger and more resilient to extreme weather as we continue the race towards a zero-emissions future.