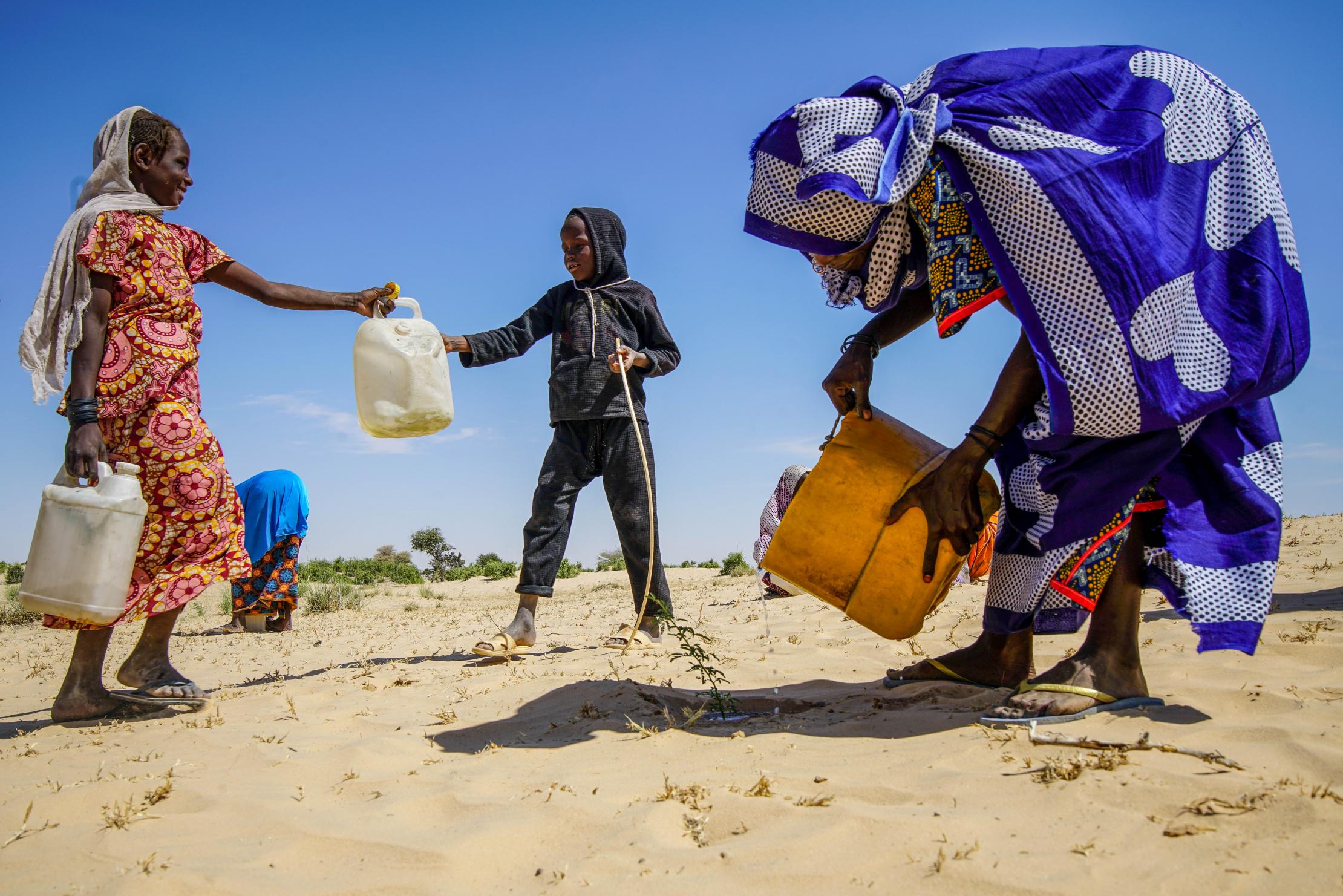 Photo: Jean Damascene
Africa is significantly vulnerable to impacts of the climate crisis. 
In 2020, 9 out of the 10 countries most affected by climate change were African countries, with extreme weather events only increasing in scale since then. 
From 2011 to 2020, approximately 16.5 million people on average have been impacted by droughts and floods annually across the continent. This has resulted in serious consequences for rain-fed agriculture and livestock systems, detrimentally impacting communities' food security. Meanwhile, sea level rise has worsened the situation for coastal communities, who are experiencing shrinking land area, coastal flooding, and more powerful storm surges. Seeing as Africa's seven largest coastal cities — Lagos, Luanda, Dar es Salaam, Alexandria, Abidjan, Cape Town, and Casablanca — are projected to grow by 40 percent by 2030, this is indeed worrying.
This year in the Horn of Africa alone, at least 31.9 million people are in urgent need of humanitarian assistance due to the most prolonged and severe drought in recent history. Meanwhile, Madagascar, Mozambique, and Malawi were recently hard hit by cyclone Freddy, the longest tropical storm ever recorded.
Keenly aware of the risks posed by climate change, African countries aim to tackle its adverse effects through their Nationally Determined Contributions (NDCs). Many of these national climate pledges include budgets and investment frameworks for achieving their mitigation targets and adaptation goals. 
Despite emitting the lowest levels of greenhouse gas (GHG) emissions that are driving climate change, countries in Africa are taking the issue seriously and stepping up their ambition. In fact, our analysis shows that NDCs from African countries are more robust than the global average. Yet, for these goals to come to life, countries across Africa need significant and sustained climate finance support. 
From 2020 to 2030, the estimated funding required for African countries' NDCs is approximately $2.8 trillion, representing more than 93 percent of Africa's GDP.
Despite competing development priorities and high debt burdens, African governments have committed $264 billion of domestic public resources towards financing the implementation of their respective NDCs, amounting to 10 percent of the total estimated costs for implementation. The remaining $2.5 trillion needs to be sourced from the international donor community and the private sector. 
But trust has been severely undermined due the failure of developed countries to deliver on an agreed climate finance target of $100 billion annually by 2020.
Still, we urgently need to prioritize and accelerate the mobilization of financial support and for this it is crucial to have a comprehensive understanding of how these funds will contribute to the efforts of addressing climate change. 
Here is what we can learn from the data provided by 51 out of 53 countries that submitted NDCs in the region:
Two-thirds (66 percent) of the climate finance wanted in Africa is for mitigation. The sectors most in need include: energy, agriculture, forestry, industry, and transport. 
Adaptation measures account for one-quarter (24 percent) of total climate finance needs – equivalent to $52.7 billion. Countries primarily reported adaptation needs in the sectors of agriculture (25 percent), water (17 percent), infrastructure and building (12 percent), disaster prevention and preparedness (10 percent), and health (8 percent).
However, these needs are potentially underestimated due to limited data and technical expertise, particularly at subnational levels, to assess the actual cost of adaptation measures. Social, economic, and political barriers also contribute to this underestimation, including uncertainty regarding future GHG emissions and climate impacts. 
Only 10 percent of the measures included in these NDCs tackle both mitigation and adaptation simultaneously, highlighting the lack of focus on approaches that can provide benefits in both areas.
In 2019 and 2020, an average annual climate finance commitment of $11.4 billion was made by donors to adaptation measures in Africa. When compared to the annual financing needs of $52.7 billion required for adaptation measures by 2030, the financing gap equals $41.3 billion per year.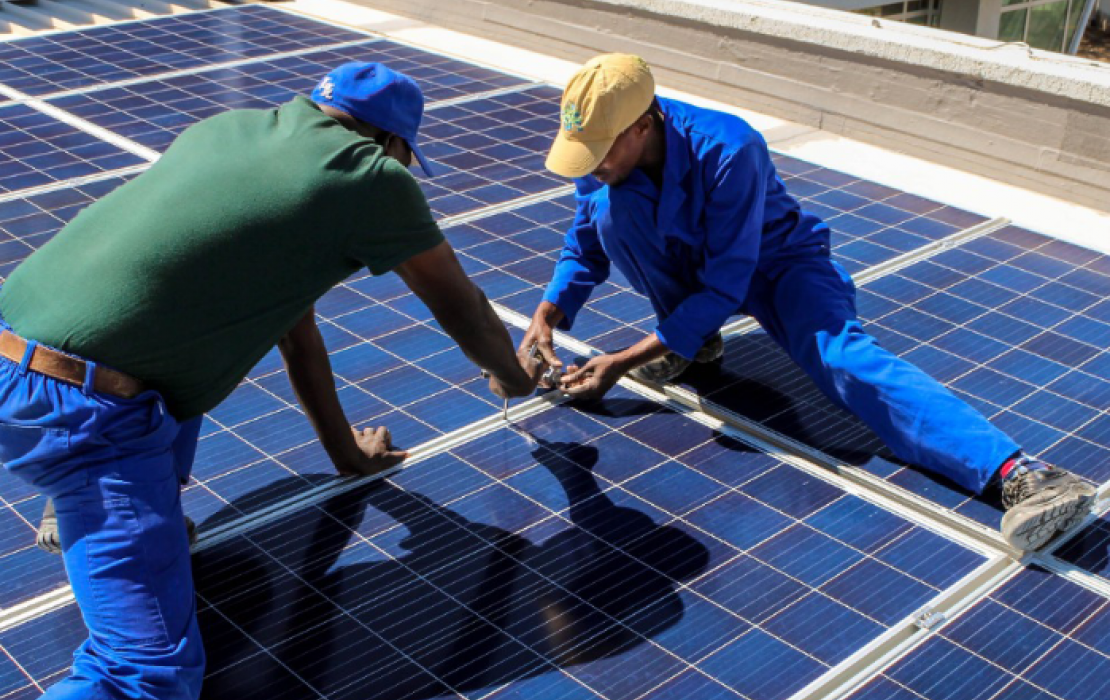 Photo: UNDP Ghana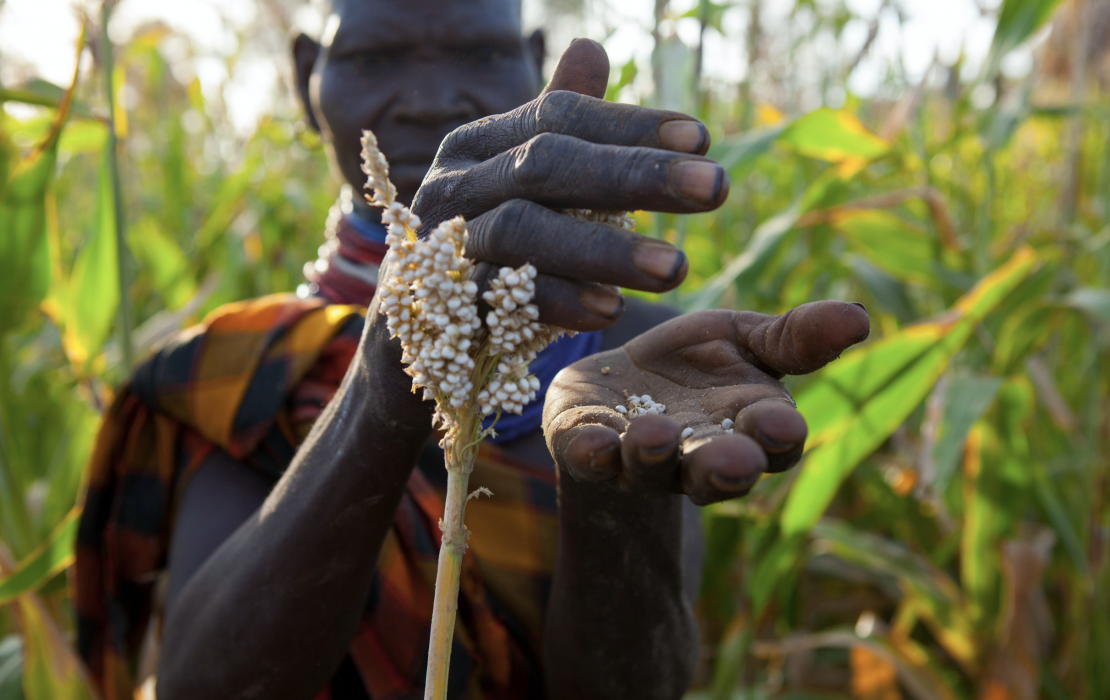 Photo: James Ochweri, UNDP Kenya
Looking ahead
These figures tell us how important strong collaboration is between stakeholders, governments, international organizations, international financial institutions, and the private sector to implement NDCs at the scale and speed needed in Africa.
Since its launch in 2019, UNDP's Climate Promise has become the world's largest initiative that supports NDC implementation worldwide, with its largest portfolio to date being in Africa. This includes helping countries mobilize and align financial resources to fulfill their commitments under the Paris Agreement, as well as promoting a global financial architecture that is fit for purpose to achieve the Paris Agreement. 
In the coming weeks and months, several major events will offer renewed opportunities to bring about a transformative shift in climate finance for the region and influence financial aid, debt relief, climate financing, trade, investment, and economic governance for Africa. 
African nations must be heard and supported to secure necessary financial, technological, and capacity building resources, allowing them to fully contribute to shaping a more inclusive and equitable global financial landscape that puts the needs of the most vulnerable front and foremost.