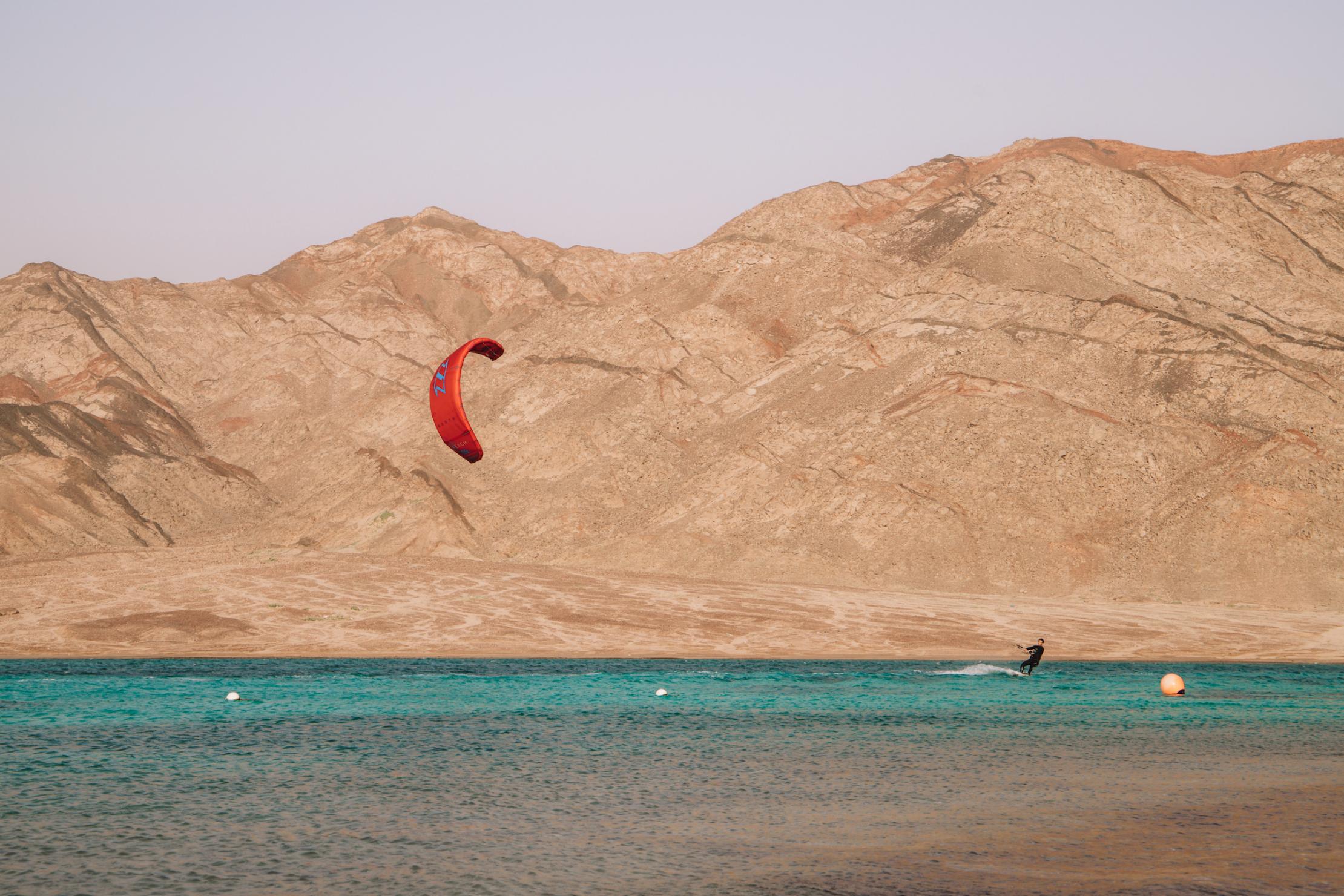 Photo: ECO EGYPT Experiences
Sharm El-Sheikh and its surroundings offer an abundance of natural attractions and experiences to visitors and travellers.
Located on the Red Sea coast at the southern tip of the Sinai Peninsula in Egypt, Sharm El-Sheikh has become an international tourist destination in recent years, popular with Egyptian and foreign visitors alike on account of the region's history, nature, culture and its all-year-round dry climate.
Sharm El-Sheikh and its surroundings offer a rich array of attractions and experiences for visitors, including beaches perfect for sun-sand-and-sea holidays, some of the world's most exciting and acclaimed sites for scuba-diving, as well as breath-taking ancient world Egyptian temples and tombs.
When Egypt hosts COP27 in November this year, the whole world will turn its attention to Sharm El-Sheikh, where world leaders will be meeting to take crucial decisions to reduce carbon emissions and scale up efforts to tackle climate change.
Climate action matters now more than ever.
Nearly half the global population is now adversely affected by rising sea levels, droughts, and more frequent and intense weather events that threaten lives, livelihoods and homes. Continuing to ignore the science will put people and the planet in peril as never before.
UNDP has been providing support to Egypt's government in its preparations for COP27. in its preparations for COP27. This support is helping to install solar rooftops on large hotels and small-scale PV systems in landmark buildings throughout the city, including the airport, the main hospital, and key government buildings.  The country is also exploring how to limit the use of plastics and strengthen green transport.
All these efforts are another reminder that Sharm El-Sheikh has what it takes to lead the energy transition in Egypt, setting an example for other cities to follow.
UNDP has been working in close partnership with the government of Egypt in recent years to help protect the country's cultural and environmental diversity, including through the promotion of sustainable tourism in Sharm El-Sheikh. 
Drawing on our experience across the country, here are a few places you should visit in your free time while attending COP27.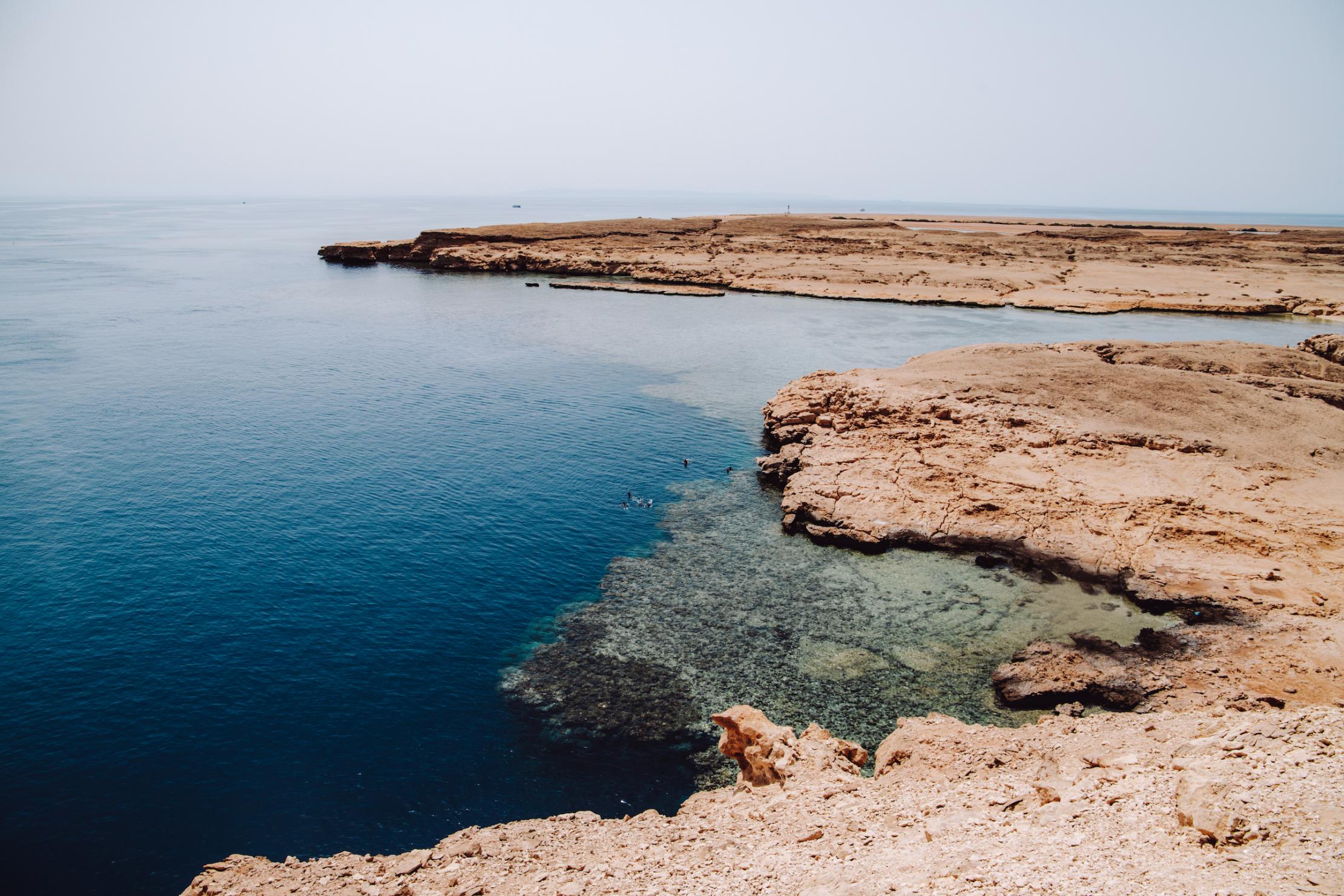 Photo: ECO EGYPT Experiences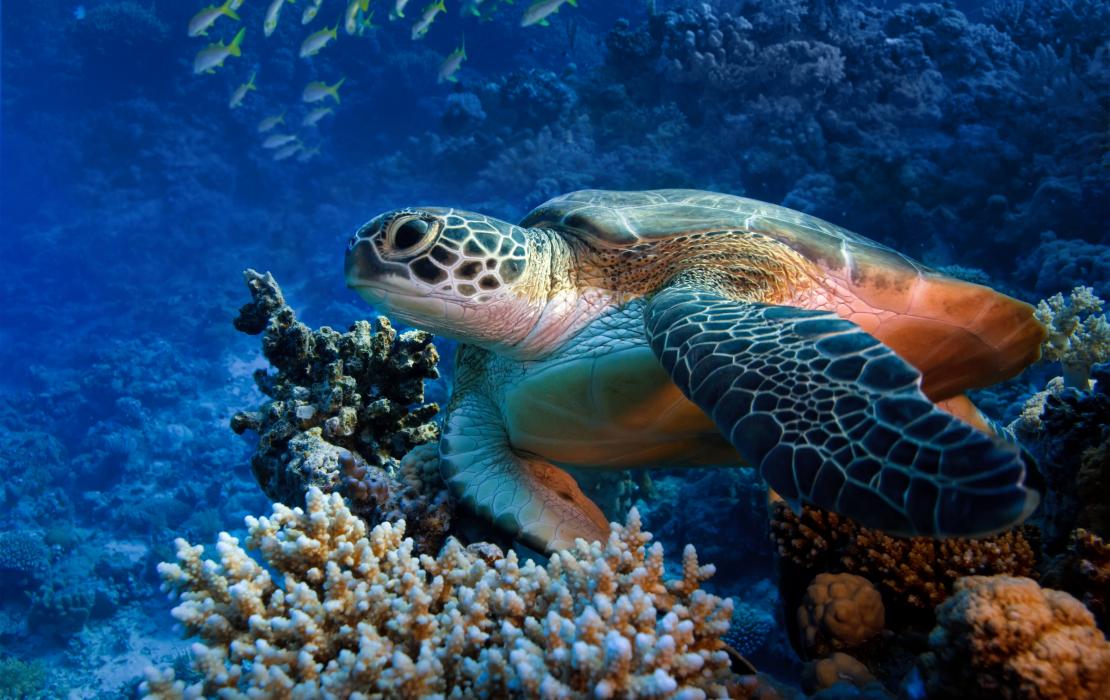 Photo: Shutterstock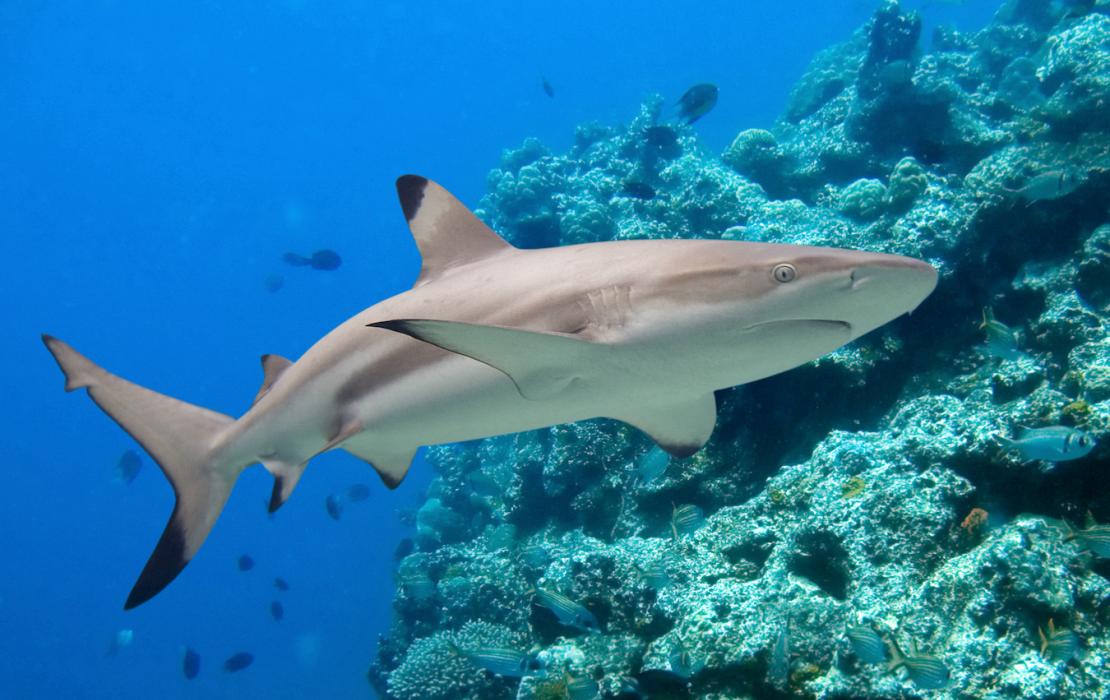 Photo: Shutterstock
1. The Ras Mohamed Nature Reserve – A coral reef haven
This reserve is located at the southernmost tip of the Sinai Peninsula in one of the most serene spots of Egypt's Red Sea coast. This protected area includes a small mangrove forest located between rich coral reefs and the inland peninsular desert.
Beneath the crystal-clear waters of the Red Sea, divers and snorkellers can explore a rich variety of exotic vertebrate and invertebrate species. Further offshore, dolphins can easily be observed in their natural habitat, while birdwatchers have the chance to spot some of the 240 or more species of birds in this area, including vast number of migrating white storks.
With funding from the Global Environmental Facility and in partnership with the Ministry of Environment, UNDP has been helping to ensure the sustainability and self-financing of this valuable protected area. In 2018, for example, we officially launched the Ras Mohamed National Park first Visitors' Centre to promote ecotourism.
Egypt is known for snorkeling, camping, and hiking. But for anyone seeking an alternative to these activities, we recommend you check out the new Visitors Centre and support the local Bedouin communities in this area. UNDP has helped train 2,400 women in the production, packaging and marketing of local products that are for sale to visitors.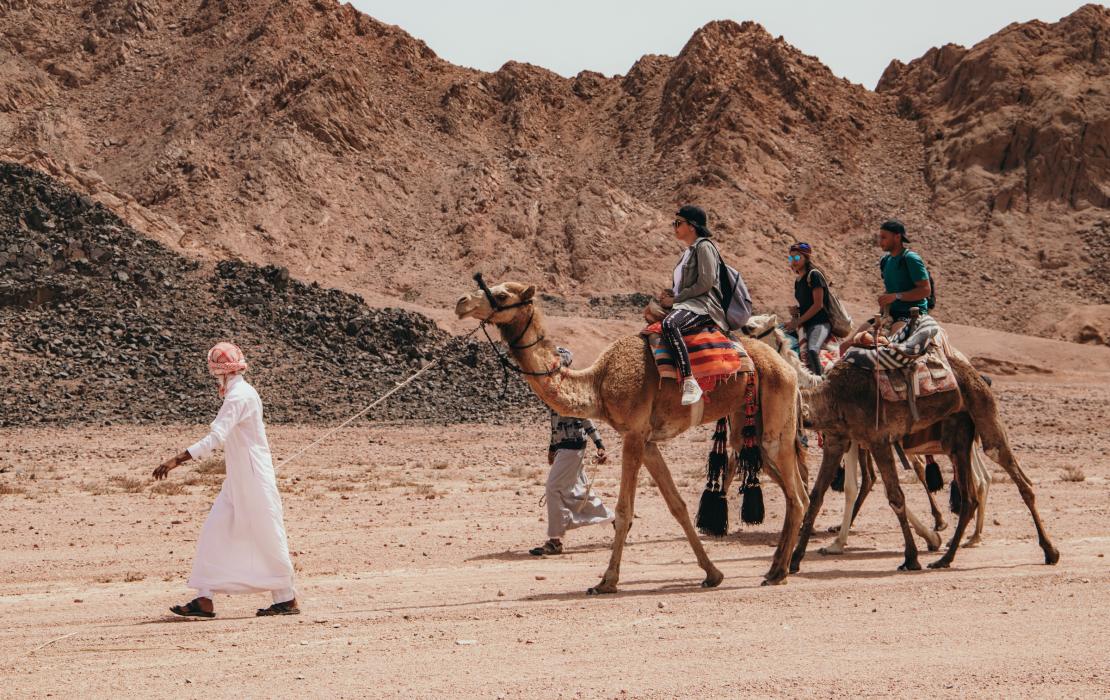 Photo: ECO EGYPT Experiences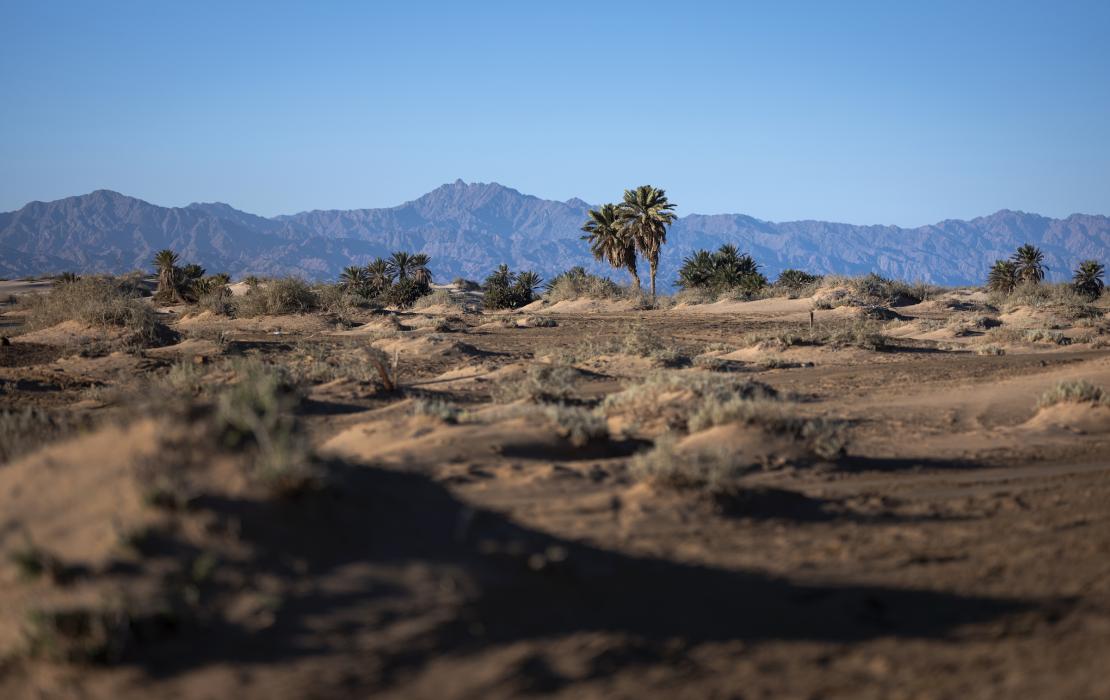 Photo: Shutterstock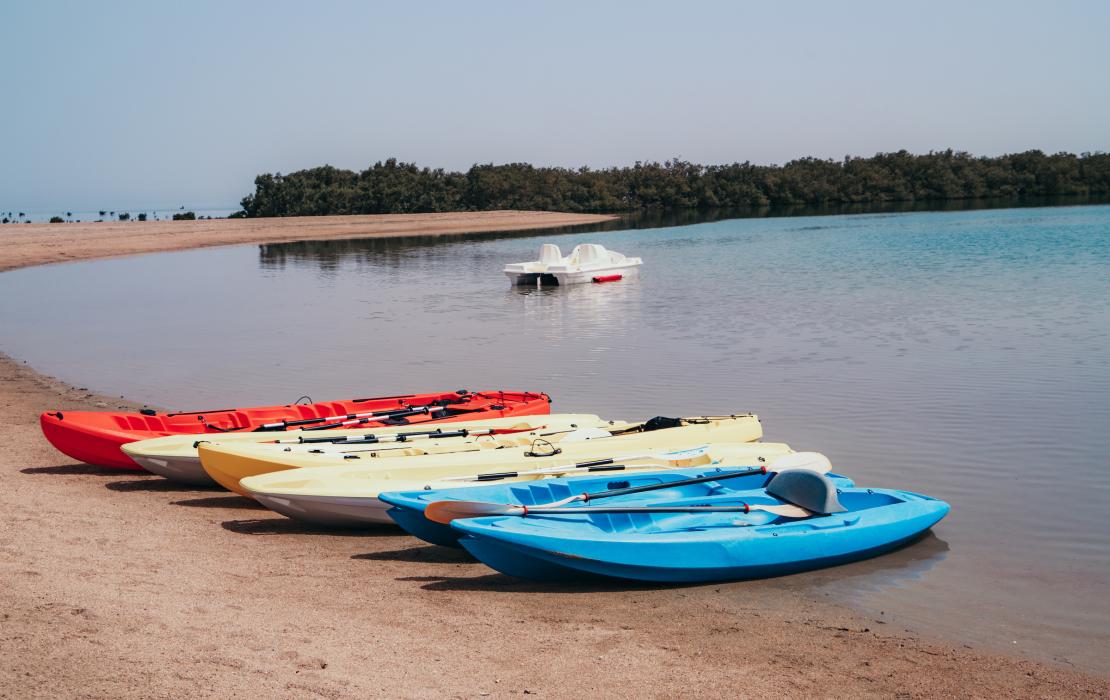 Photo: ECO EGYPT Experiences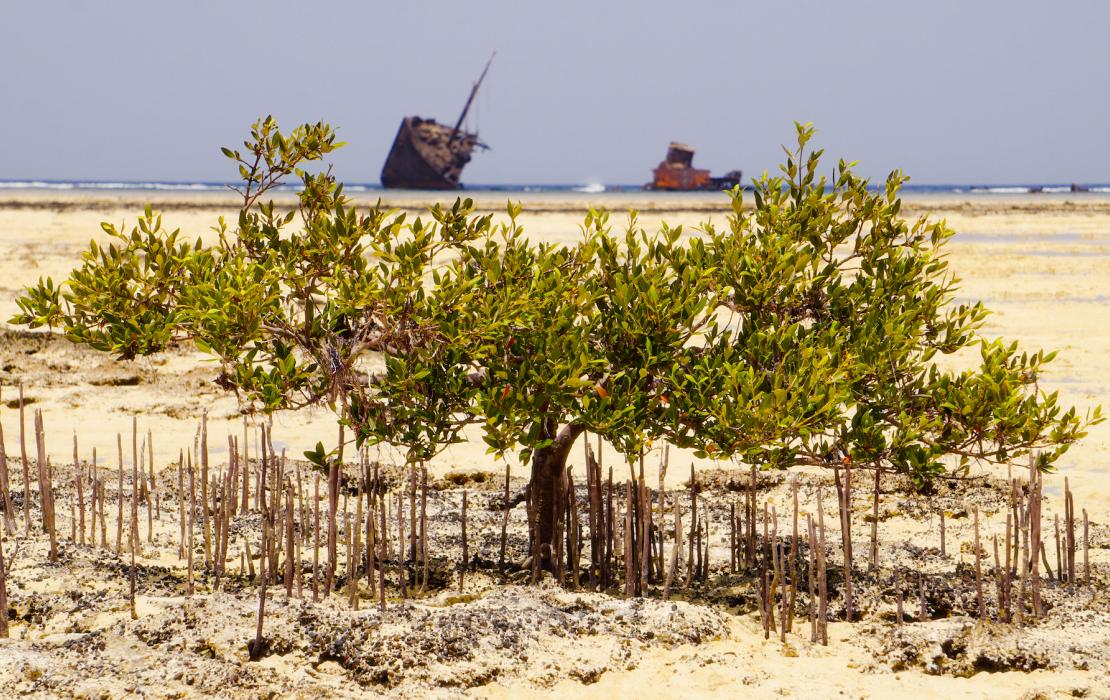 Photo: Shutterstock
2. Nabq Protected Area – History, wildlife, and underwater exploration
This area lies at the narrowest part of the Gulf of Aqaba. A 30-minute drive from Sharm El-Sheikh, this protected area includes one of the most northerly mangrove forests in the world, and provides beachside camping, hiking, stargazing and multiple water sports. Marine creatures live and breed among the mangrove-root networks, while the crowns of these trees provide a nesting and feeding habitat for shorebirds such as spoonbills and osprey. Inland, the desert is well vegetated by so-called Toothbrush Bush and supports small numbers of dorcas gazelle.
Together with its partners, UNDP has been working on the rehabilitation of mangroves in Nabq and on renovating and upgrading the visitor centre into a research centre to help monitor and study the effects of climate change on the sea and land in the area.
Nabq also boasts an abundance of palm trees that yield delicious and nutrient-packed dates. The women of the local Tarabin and Mazayna tribes produce traditional craft items with striking decorative embroidery and beadwork in distinctly stylized motifs reflecting their cultural heritage. You can support these communities by buying their goods while travelling in this beautiful park.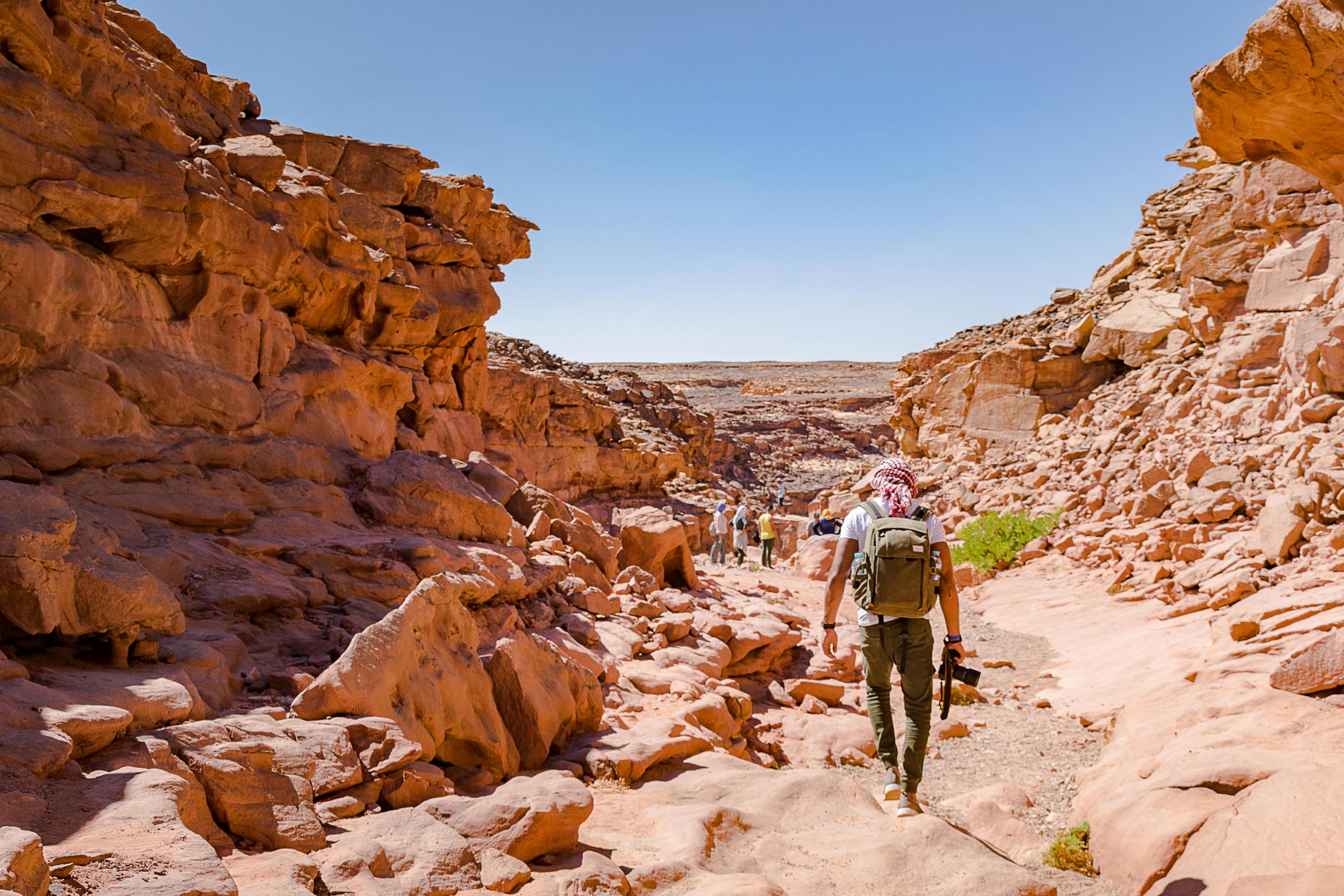 Photo: ECO EGYPT Experiences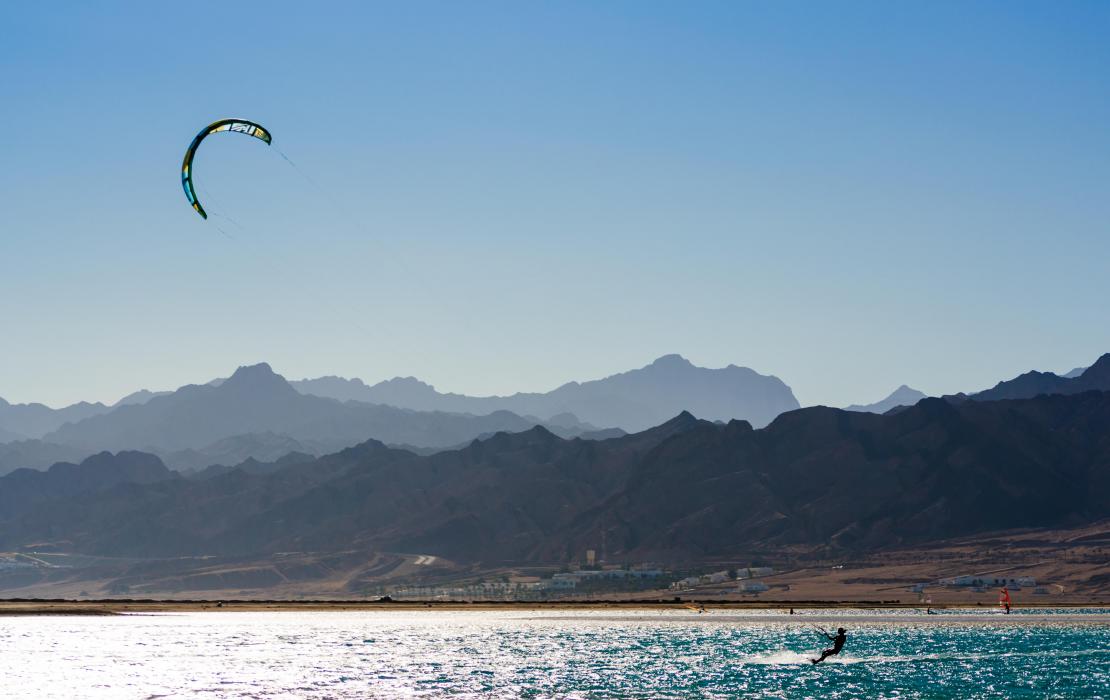 Photo: ECO EGYPT Experiences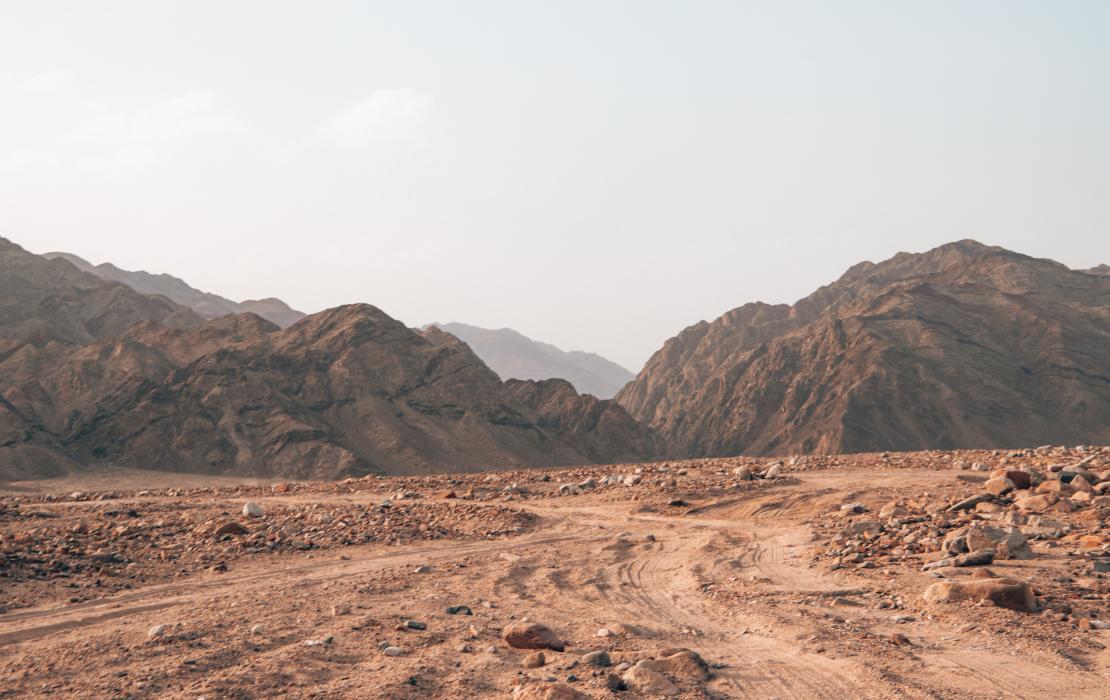 Photo: ECO EGYPT Experiences
3. Abu Galum Protectorate – A paradise for divers and snorkelers
Home to the globally renowned 'blue hole' and many other world-famous diving sites, the Abu Galum protected area covers 500 square kilometres. Declared a protected area in 1992, the area includes high coastal mountains as well as the coral reefs for which the Red Sea is famous. Along the Gulf of Aqaba, the coastal plain is narrow, and this protected area plays an important role in regulating land use. The Nubian Ibex is found on virtually inaccessible peaks and the reefs, still in pristine condition, are among the finest in the world.
Along with our partners, we have contributed to installing basic infrastructure in this protected area and renovated the park-rangers' quarters. To protect marine life in the area, UNDP is implementing a marine monitoring programme, and has supported the local communities to renovate their traditional cafes to match with the surrounding environment.
When you visit Abu Galum, don't forget to meet the Mazayna tribe, known for their hospitality and their Marmaria tea.
In all our efforts we are guided by the recognition that the sustainability of protected areas depends first and foremost on the communities living in these areas. Improving the livelihoods of these communities and building their resilience to climate change are fundamental pillars of nature conservation.
We hope to see you in Sharm El-Sheikh later this year!