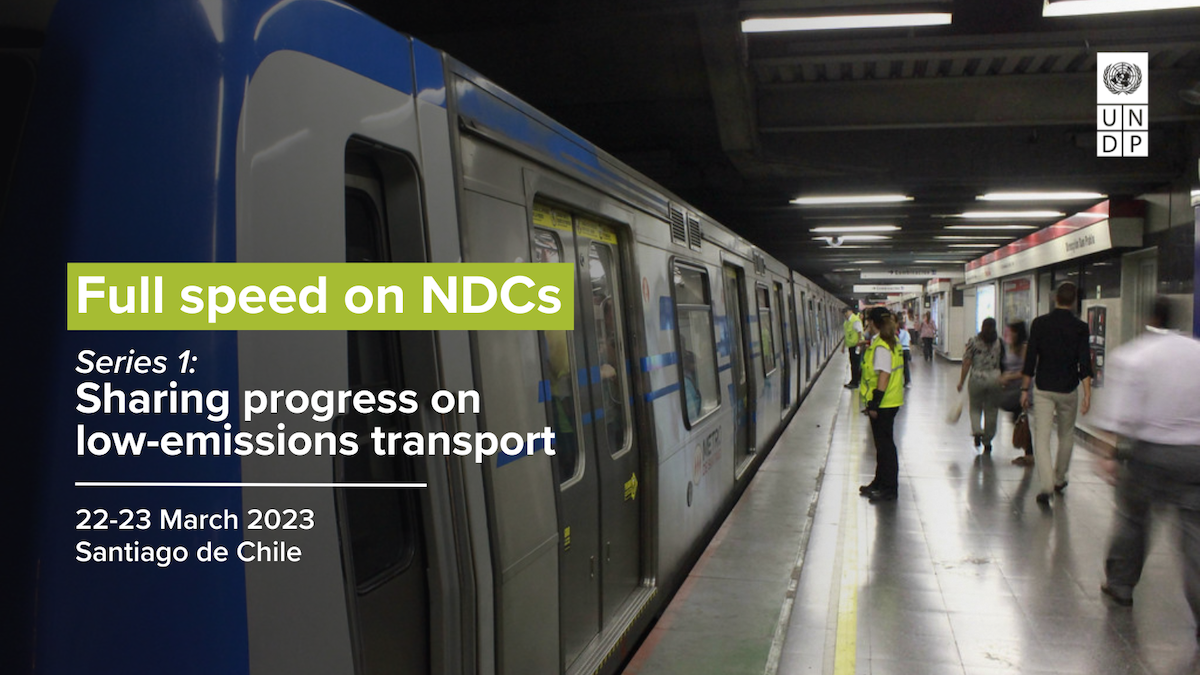 An international exchange on low-emissions transport will took place in Santiago, Chile, on March 22 and 23. The event was hosted by UNDP Chile, UNDP's Climate Promise and the UNDP Sustainable Energy Hub.
The event was livestreamed in English and Spanish from the @PNUDChile YouTube channel.
Link to recorded sessions:
See the detailed agenda here.
Background
The transport sector in Latin America and the Caribbean (LAC) accounts for nearly 40 percent of all regional energy-related greenhouse gas (GHG) emissions. Transport systems in the region are carbon-intensive and often inefficient, and thus interventions in this area have the potential to achieve significant emissions reductions. Also, the region being highly urbanized, with 80% of its population living in cities, other positive impacts could be expected in addition to climate benefits, such as air quality health improvements.
Low-emissions transport is essential to achieve the necessary GHG emissions reductions for long-term decarbonization. As a region with one of the cleanest power sectors worldwide and one of the greatest potentials for the development of green hydrogen at lower costs, Latin America and the Caribbean offers many opportunities.
The sector is a key aspect of the region's efforts to achieve the goals of the Paris Agreement. Out of the 25 countries supported by the Climate Promise in LAC, 20 have included low-emissions transport strategies in their Nationally Determined Contributions (NDCs). Moreover, all the climate change Long-Term Strategies submitted by countries in LAC to the UNFCCC consider low-emissions transport as a key sector for achieving decarbonization. Many countries, like Chile, Colombia and Uruguay, are already implementing these solutions to achieve their Net Zero goals.
To accelerate and strengthen the critical transition to e-mobility in LAC, UNDP hosted an international exchange, with participation from 20 countries in the region, as well as countries from Asia Pacific, where several low-emissions transport initiatives are being supported by UNDP and financed by the Japan Supplementary Budget. Representatives from the private sector and government officials from key sectors such as finance, energy and transport also took part.