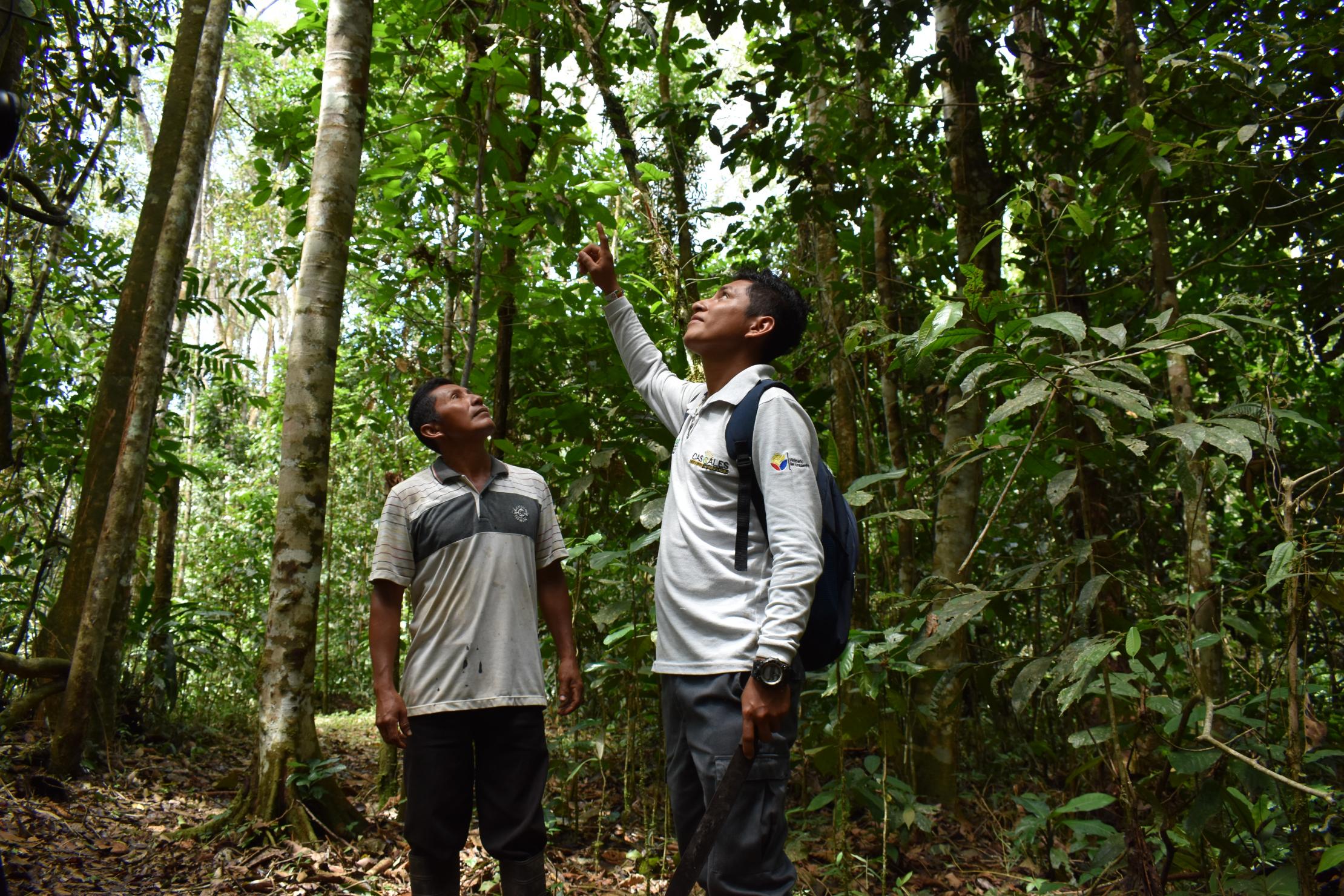 Photo credit: PROAmazonía
My relationship with forests began more than 10 years ago as a lawyer in forestry legislation, and later through my involvement in the approach for reducing deforestation and forest degradation (REDD+). This has allowed me to understand the role of forests as a source of goods and services, and as an essential resource for people.
Forests are a natural solution to face climate change. They absorb carbon dioxide from the atmosphere, purify the air, act as a climate buffer and protect life on the planet.
Ecuador has a lot to contribute in that regard; it's a mega-diverse country with four different regions, each with a unique natural wealth, with a variety of ecosystems and species of plants and animals. 51.2 percent of the continental territory of Ecuador is covered by native forests, of which 74 percent is in the Amazon region. This region covers a total area of 120,000 km2, and is home to 14 indigenous nationalities, who depend on forests to live. This forest area is also home to 8 percent of all animal species and 10 percent of the planet's flora.
Between 2014 and 2016, however, deforestation levels in Ecuador amounted to approximately 94,000 hectares (ha) per year. Although deforestation rates are slowing down, this number remains significantly high. 99 percent of the deforested land was transformed into agricultural areas, and this change meant the second largest greenhouse gas (GHG) emission at the national level.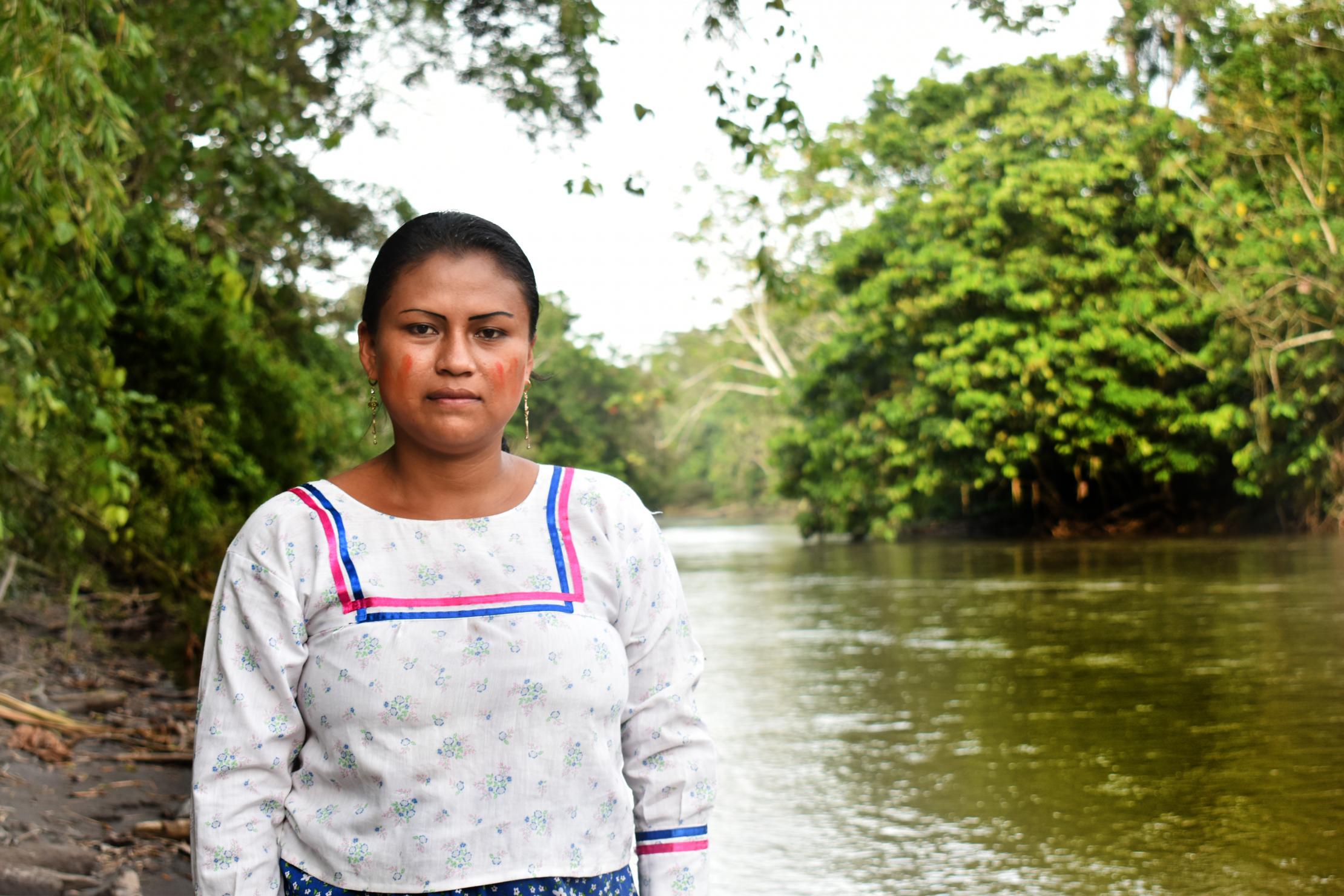 To tackle this situation and contribute to the fight against climate change, Ecuador has taken some pioneering steps to promote policies and positive incentives for reducing deforestation and forest degradation.
First, Ecuador designed its first Nationally Determined Contribution (NDC), an important step towards the goal they had set to achieve net zero carbon emissions by 2050. The NDC was submitted in March 2019 and was declared state policy at the highest level. It included a primary focus on forests.
Some of the targets the country has set in its NDC are below:
The net reduction of GHG of at least 20 percent by 2025 compared to the levels of forest emissions for the period 2000-2008. Based on Ecuador's resources and capacities, it commits to a 4 percent reduction in GHG emissions for the land use, land-use change and forestry sector (LULUCF). An additional reduction of 16 percent is expected, conditional on international support.
The reforestation of 210,000 hectares of cleared land.
The maintenance of climate regulation services (carbon) and others such as the regulation of water and associated biodiversity.
Second, Ecuador received more than USD 100 million from the Green Climate Fund (GCF), and from the Governments of Germany and Norway, to implement its REDD+ Action Plan.

Last but not least, the country launched the Amazonian Integral Forest Conservation and Sustainable Production Programme (PROAmazonía), an initiative led by the Ministries of Environment, Water and Ecological Transition (MAATE); and Agriculture and Livestock (MAG), which has the support of the UN Development Program (UNDP) and financing from the Green Climate Fund and the Global Environment Facility (GEF). This was done in partnership with UNDP's Climate and Forests Programme.
PROAmazonía focuses on territorial planning, the transition towards sustainable production, forest conservation and restoration, good forestry practices and support for bio-enterprises.
Here are some milestones achieved towards the protection of the Amazon forest: 
The preparation of guides for climate change, conservation and sustainable production for the updating of 28 Territorial Development and Planning Plans (PDOTs) at the provincial, cantonal and parish levels in the Amazon. These guides are now the official instruments for the development of the PDOT at the national level.
Maintining more than 159,000 hectares of forest by ten Amazonian communities with the Socio Bosque Project. This initiative from MAATE provides direct transfers of resources to rural owners and to local and indigenous communities, promoting forest conservation and improving the quality of life of the country's indigenous and mestizo populations.
More than 15,000 hectares in restoration in four provinces of the Amazon and the Dry Forest of Southern Ecuador, benefiting more than 120,000 people directly and indirectly.
Actions that contribute to sustainable forest management put in place in more than 90,000 hectares. These include forest use permits and delivery of non-monetary incentives, such as training, guidance, supplies, tools, and seedlings, to producers and indigenous communities.
Transition to sustainable and deforestation-free production systems in the coffee, cocoa, oil palm and sustainable livestock production chains in 34,090 hectares, helping to improve the income of Amazonian producers. The producers have committed to conserving the native forest on their farms and moving towards deforestation-free production with a view to serving specialized markets, which not only seek quality, but also the promotion of responsible production and consumption with the forests. These efforts were rewarded by agreements with the private sector, through the sale of 3.8 tons of organic and fine aroma cocoa and the signing of a contract for the sale of a container of Arabica coffee.
REDD+ Measures and Actions Management System and the Safeguards Information System designed and in the testing phase, with the aim of monitoring the implementation of the REDD+ Action Plan.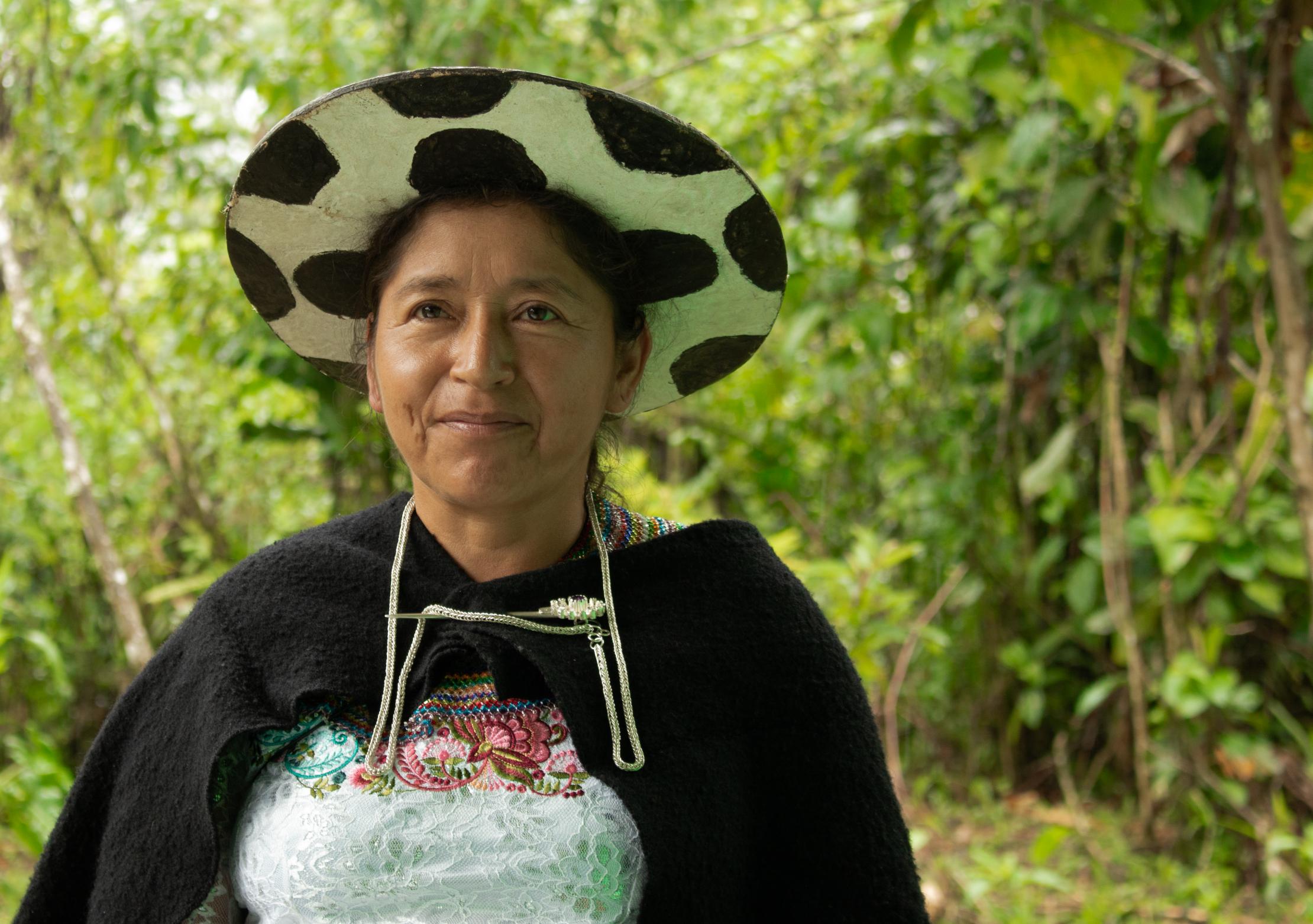 This is just a sample of Ecuador's efforts to combat climate change and its effects worldwide.
I think of future generations and the challenges they could face if we don't act today. I believe that the main challenge we often face is our level of participation and engagement, in addition to how we get the population and each individual to join us in caring for the forests and assume it as their own responsibility.
On a personal level, I will continue to work with the team of PROAmazonía to contribute to the conservation of Amazon forests. In these years, I have witnessed that forests conservation is a dream that can become a reality and for which it is worth fighting.
This article was originally published here.