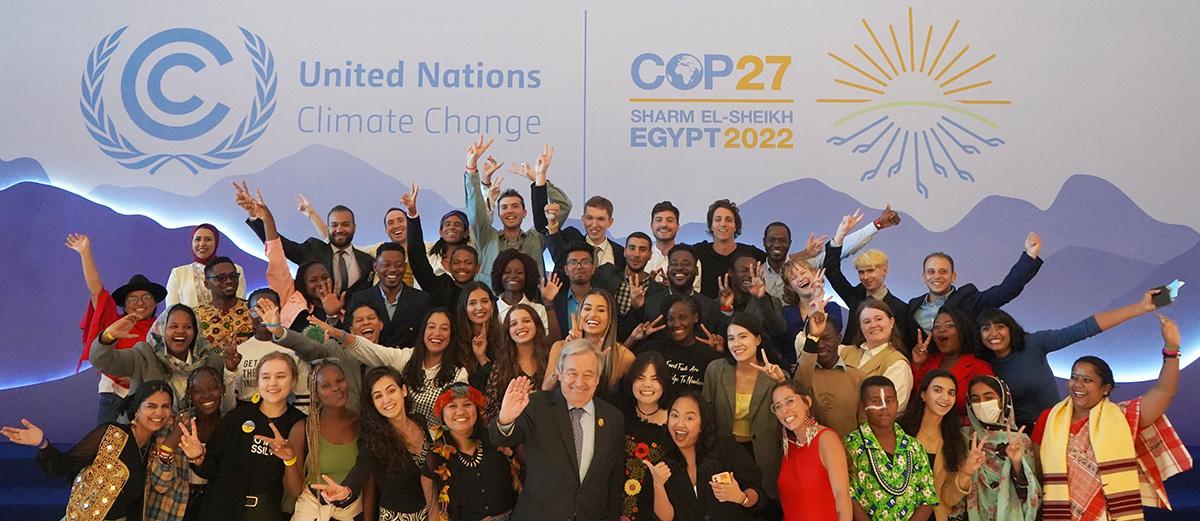 Young climate leaders meet with UN Secretary General António Guterres
In November, the United Nations Climate Change Conference of Parties (COP27) was held in Sharm El-Sheikh, Egypt, with attendance from more than 35,000 people all around the world.
UNDP's Climate Promise supported two young climate leaders – Ibrahim from Nigeria and Shamim from Bangladesh – to take part and represent the perspectives of their countries and other young people.
Here are their personal reflections from the event.
Ibrahim, Nigeria
I went to Sharm El-Sheikh with mixed feelings, knowing this was largely seen as a meeting about implementation of climate action and an African COP. There was a lot of talk around making sure the Global South gets justice for a crisis they didn't cause but that they have to deal with the most.
People from the Global South were hopeful that this COP would be a big step forward on major issues like securing climate finance for developing countries (US$100 billion), loss and damage, and increasing support for adaptation. However, instead of high ambitions of climate activists like me to phase out all fossil fuels, all we got is a continued agreement to accelerate efforts on phasing down coal power.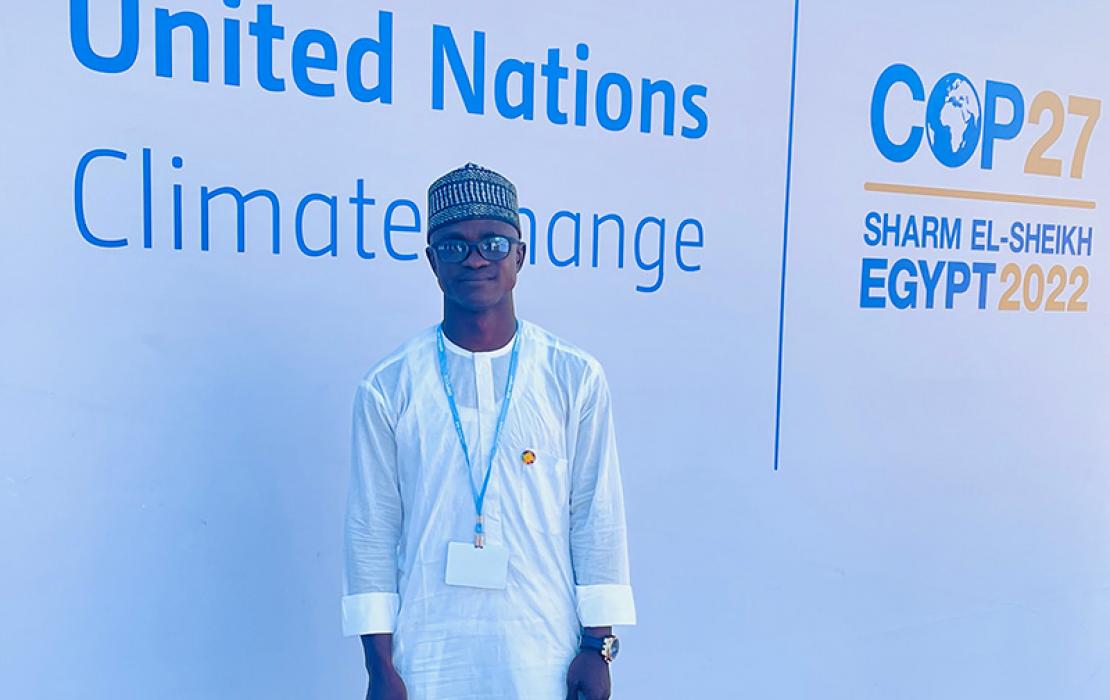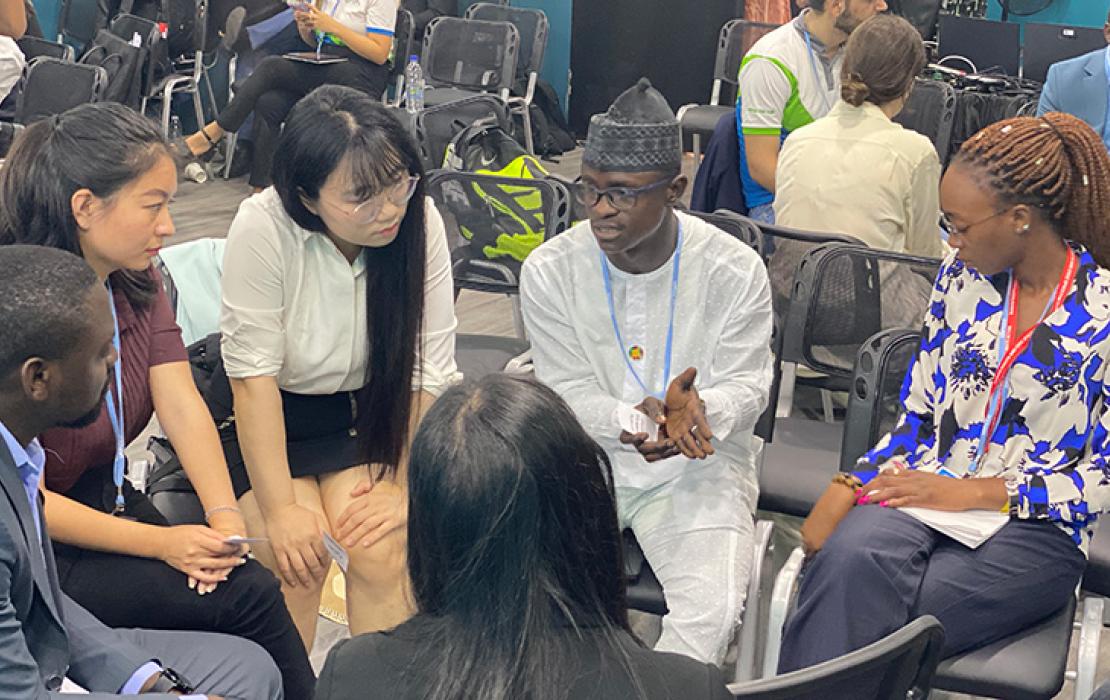 Another big takeaway from COP27 is that countries agreed to create a "loss and damage" fund for areas affected by climate disasters, making history in the process. This big step forward in the fight for climate justice was made possible by the tireless work of activists all over the world. But now I am grappling with the question: After agreeing to create the loss and damage fund, what comes next? How long will it take us to actually have a funding stream to compensate those impacted for loss and damage?
We in the Global South have already been dealing with losses and damages for decades, and this year's experience has been catastrophic, with floods in Pakistan and other African countries such as mine, Nigeria, where farmlands, agricultural outputs, and properties have been washed away. Food insecurity is a threat to civilization, and the latest scientific reports released this year are a reminder that this will affect about 700 million people in Africa. This means that Parties and non-Parties need to work together to make sure that COP27 isn't just another pipe dream, but that the commitments made are actually followed through.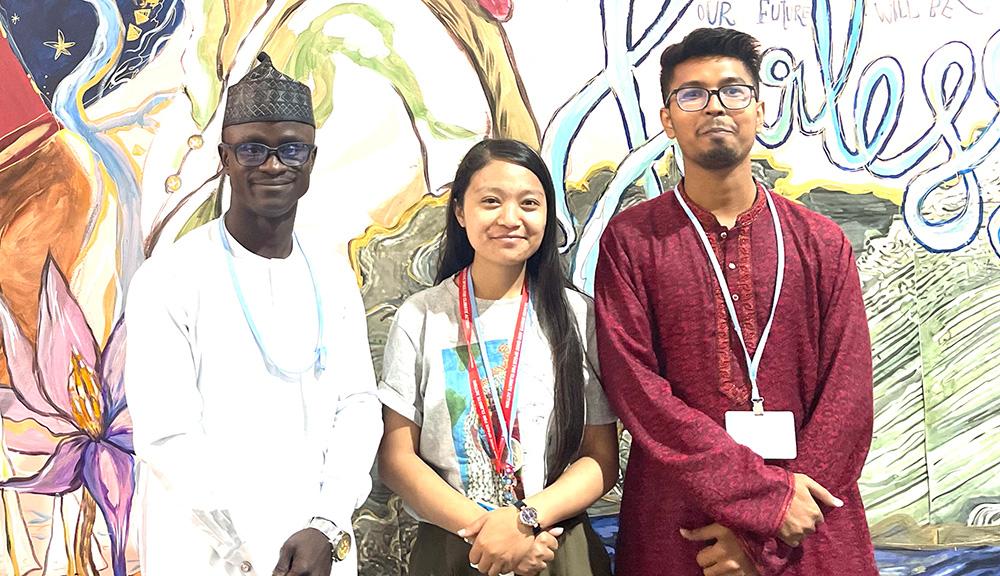 There is still a long way to go in the struggle for climate justice. COP27 didn't make any progress on either the urgent need to stop using fossil fuels or the long-overdue promise from wealthy countries to provide substantial funding for climate action in developing countries. Even though the Parties talked about the important topic of financing loss and damage for the first time at COP27, I think the conference fell short of what Africa wanted to see on financial commitments. Thus, I conclude that COP27 failed to inspire the level of ambition and commitment required to cut greenhouse emissions and promote adaptation to climate impacts in order to tackle the climate crisis judiciously.
COP27 also failed to bring up Africa's unique circumstances and needs for discussion. Instead of building global climate policies and measures needed to address the urgency of climate change impacts on the African continent, it felt like our concerns were swept under the rug. But the climate crisis will not be solved without Africa.
Shamim, Bangladesh
While the least developed nations make negligible contributions to climate change, they bear the brunt of its negative effects, such as rising sea levels and natural disasters.
Bangladesh, where I come from, is the seventh most vulnerable nation to climate change, and hugely impacted by climate change. Annually, floods, cyclones, storm surges, droughts, and other climate extremes have now become too commonplace.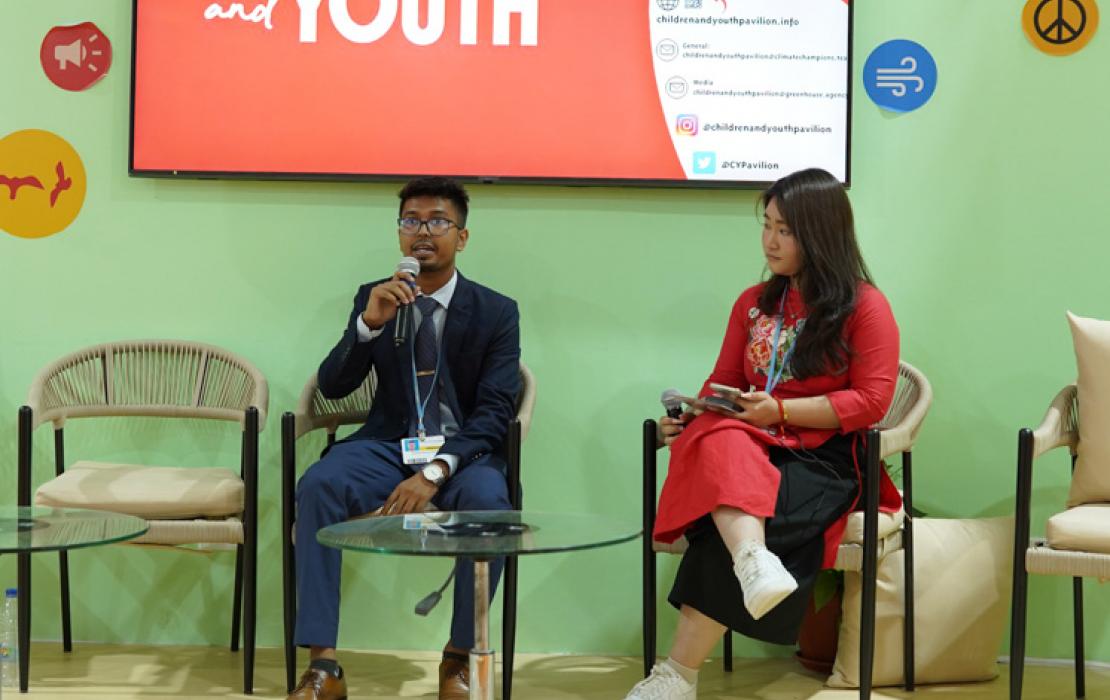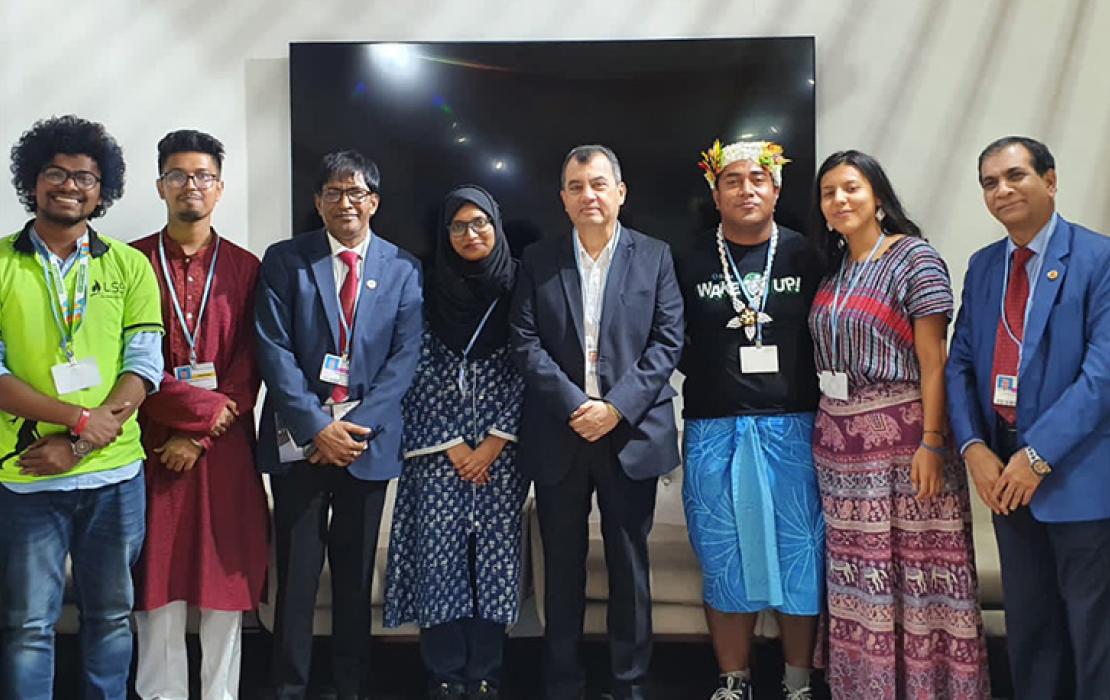 COP27 was a high priority for Bangladesh because the country requires funds for delivering on its climate targets and investing in urgent climate action needs to sustain its economic growth.
For me, my participation by Bangladesh in COP27 yielded significant takeaways and revealed a number of deficiencies. First, it was good to see Bangladesh among the initial recipients of assistance from the Global Shield against Climate Risks, which is a long-requested financial protection structure for the most climate-vulnerable economies that has received approximately 170 million euros from Germany and over 40 million euros from other nations. At the same time, the conference was dominated by arguments for reimbursing all nations that have suffered the most climatic damage, and developing nations made repeated and impassioned pleas to reach an agreement.
So perhaps the most significant discussion at COP27 this year was loss and damage, and Bangladesh is one of the countries that will continue to push forward the discussion. In contrast, the COP27 agreement failed to reduce net carbon emissions and consumption of fossil fuels, which was a key objective for achieving the Paris Agreement's aspirational goal of limiting the global temperature rise to 1.5 degrees Celsius above pre-industrial levels by 2030.
Participating in COP27 was a great opportunity for me because it gave me the chance to meet delegates from developed countries and discuss with them in person the suffering of young people, women, and girls in Bangladesh as a direct result of climate change. I have no doubt in my mind that the presence of so many young people at this conference contributed to its diversity.
What I found especially meaningful was meeting other youth delegates at COP27. For the first time ever, there was a "Children and Youth Pavilion" and it was great to see that it was one of the most crowded pavilions. This is a reminder of the power that youth voices can hold in the fight against climate change. Because young people are the most susceptible to the effects of climate change, I have faith that young people from all over the world, both in the north and the south, will band together to fight the effects of climate change and save our planet.