Thumbnail Image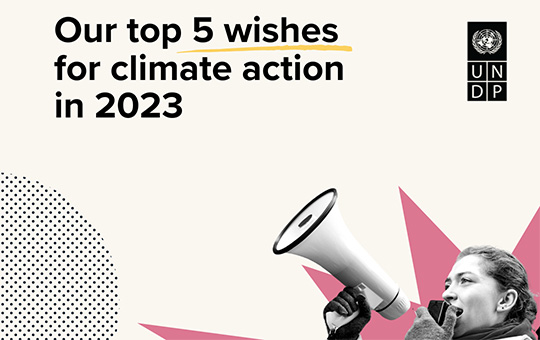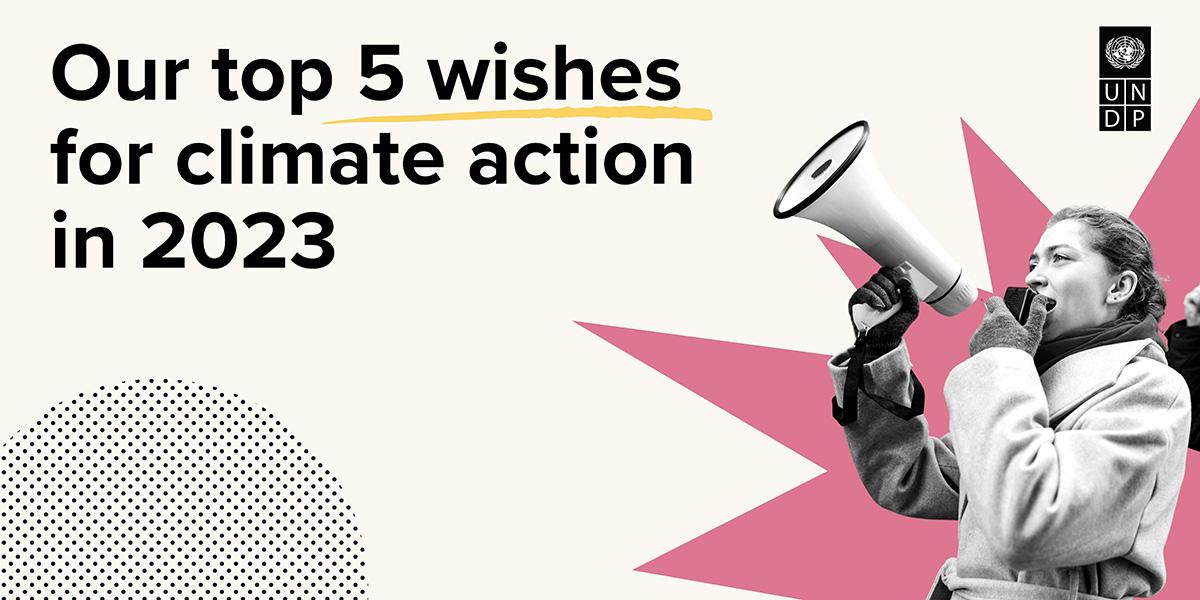 This year has highlighted, once again, just how urgently we need bold decisions on climate.
Latest scientific reports on adaptation and vulnerability and mitigation brought home just how rapidly our window for action is closing.
The evidence gives us a clear path: If we are to keep the planet from warming more than 1.5 ° C, we need to cut greenhouse gas emissions by at least 43 percent by 2030. Unfortunately, our current trajectory remains far from that goal.
Even as the past 12 months have seen mixed results on climate action, a new year always offers hope for doing better - for reaching higher and pushing further as a global community.
As UNDP's Climate Promise team, we work every day with governments and climate leaders across the globe to achieve their climate commitments. Here are our top 5 wishes for climate action in 2023.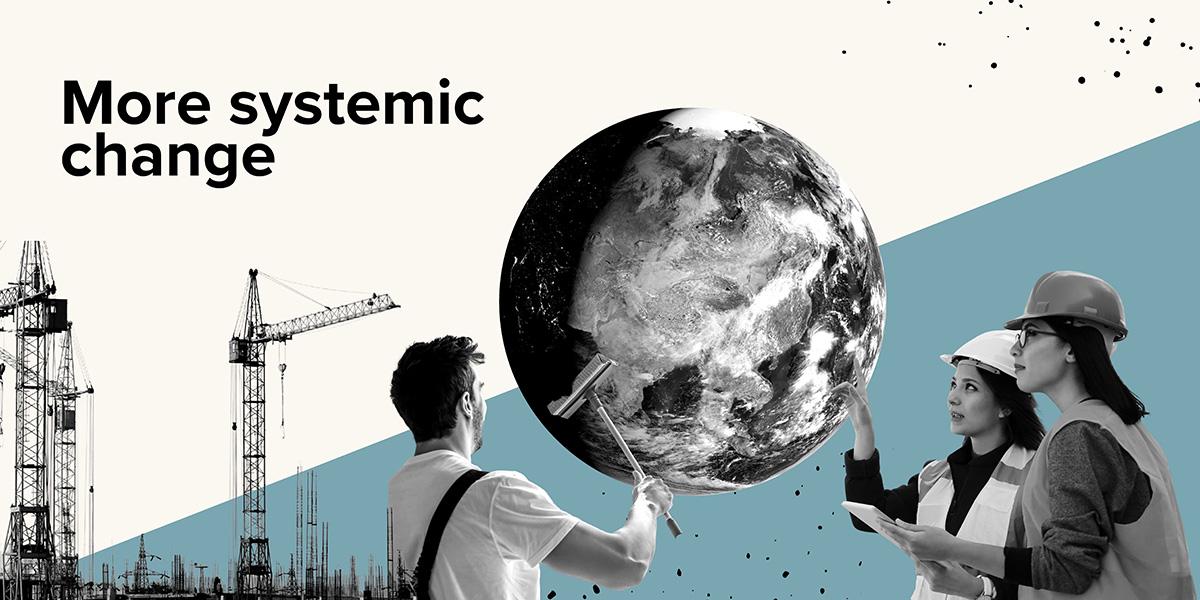 1. More systemic change.
Rethinking and reshaping the way we do things isn't easy. But it's necessary.
Burning fossil fuels and expanding industrial agriculture have been cornerstones of modern industrialized societies. But rich countries remain the most responsible for putting huge amounts of greenhouse gases into the atmosphere and also causing irreparable biodiversity loss.
This has to stop.
We want to see the world speed up the phasing out of coal, oil, and gas, replacing them with clean and renewable energy sources. We want to see sustainable agriculture practices take hold that stop deforestation and protect habitat.
We want to see funds redirected from fossil fuels subsidies to scaling-up renewable energy, creating green jobs for young people, and protecting nature, in partnership with Indigenous Peoples and local communities.
2. A bigger platform for adaptation.
Adaptation to the irreversible impacts of climate change has to move further up the global agenda. Investments in adaptation are the smart thing to do because they help build resilience to the impacts of climate change. In this way we can limit the damage caused and make use of new opportunities to benefit affected communities.
Adaption finance is also the right thing to do, since developing countries are suffering the consequences of a crisis for which they bear little responsibility. However, we are currently witnessing a huge shortfall in investment in adaptation. International adaptation finance flows to developing countries are 5-10 times below estimated needs and slipping even further behind.
We need adaptation action to get the attention it deserves. Developed countries need to deliver on the support promised to the world's most vulnerable countries and communities.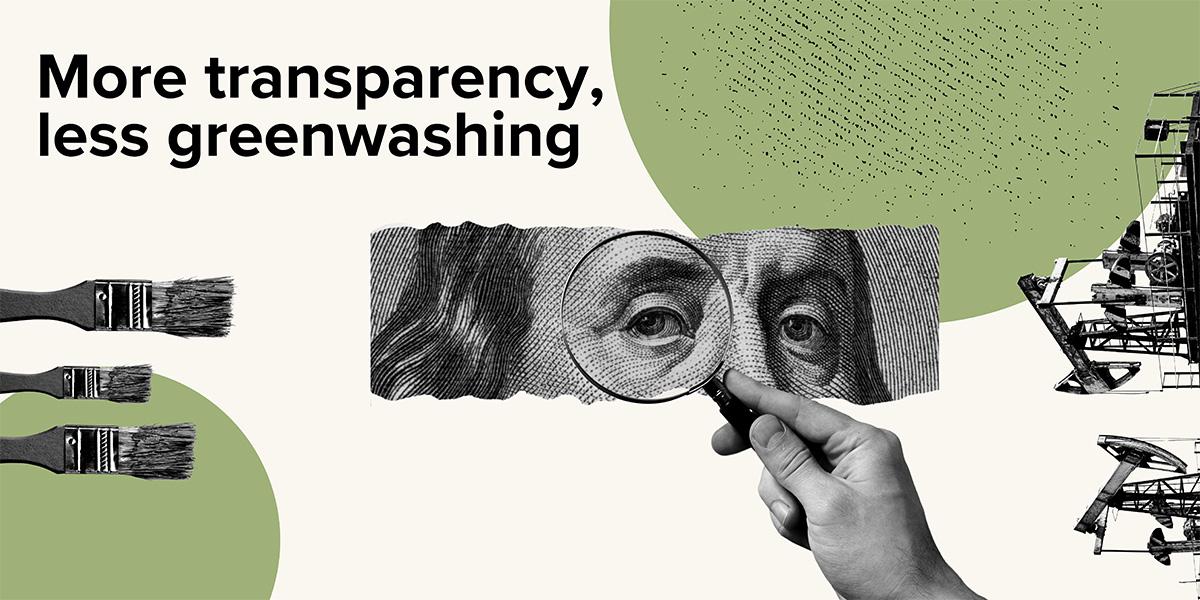 3. More transparency and less greenwashing.
The climate crisis is a global crisis. Everyone must do their part.
To successfully tackle it, we need to be able to trust that the climate progress touted by governments and corporations is accurate.
While it has been encouraging to see new pledges from many governments and many businesses, we need to make sure that these plans are strategic, set targets, and are monitored and reported on. We need to hear about successes, as well as challenges and bottlenecks, as part of a transparent process.
Only by establishing trust and credibility can we create incentives to rise up to this urgent challenge. There is no room for greenwashing efforts.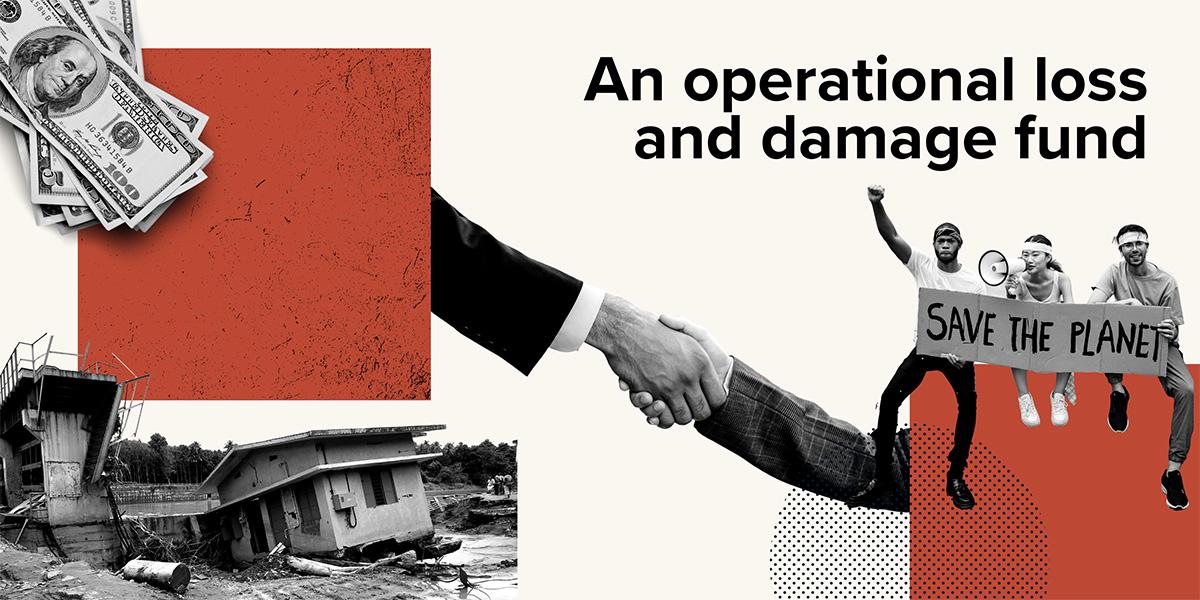 4. An operational loss and damage fund.
Many countries and communities are learning that there are even limits to adaptation and resilience building. They are experiencing loss and damage from unavoidable climate impacts that need to be urgently addressed.
The establishment of a loss and damage fund at COP27 was a hard-won moment for countries that are bearing the brunt of climate change impacts yet bear little responsibility for the problem itself.
In the year ahead, we wish for the fund to be fully operationalized, with all the necessary details figured out for it to be successful.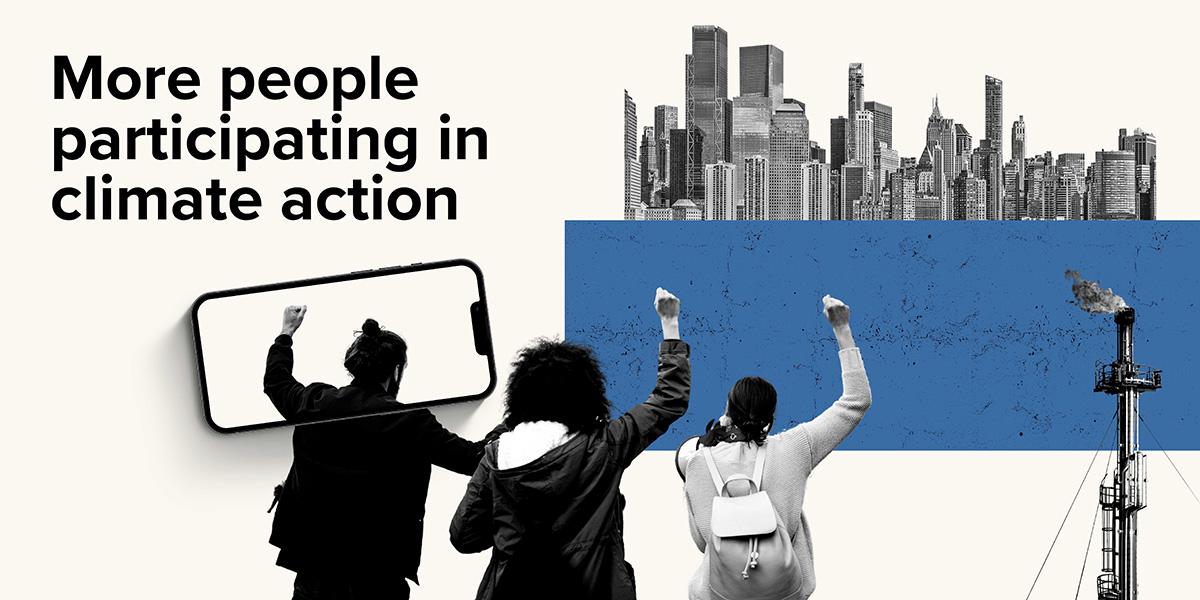 5. More people participating in climate action.
From ramping up pressure on political leaders, to keeping corporations accountable, to driving locally-led solutions, we have witnessed the extraordinary power of people to drive climate action.
Everyone is affected differently by the climate crisis and creating spaces where a diversity of voices can join forces, inform each other, and drive collective action is crucial.
Every voice matters, every action is important. So we hope to see even more people embrace their roles as organizers, educators, entrepreneurs, communicators, and innovators in the mission to fight climate change and ensure our victory.
These are our wishes for climate action in 2023. What are yours? Tweet your wish and tag us at @UNDPClimate.