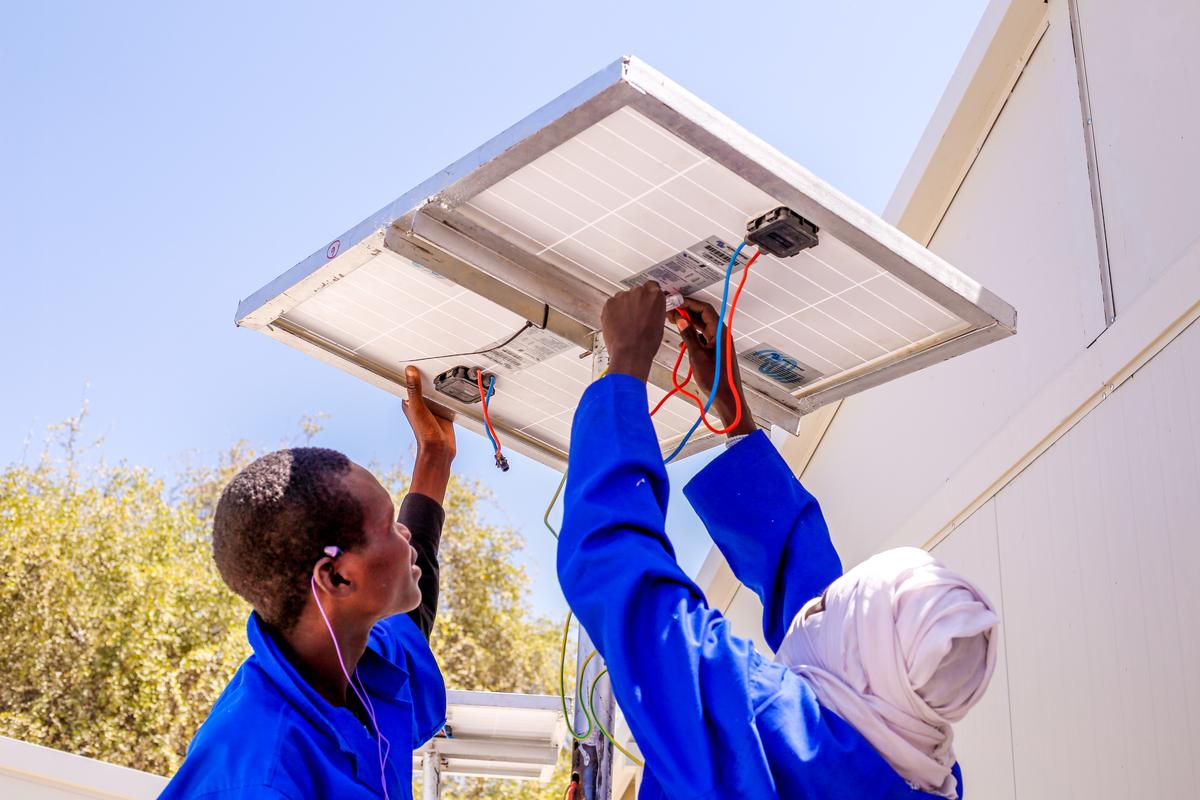 Photo: UNDP Niger
Solar is now the cheapest form of power available. Recent data shows that the price of solar energy equipment has dropped significantly. For instance, between 2010 and 2021, the weighted average cost of electricity for large-scale solar photovoltaic (PV) infrastructure fell by 88 percent. This staggering drop is partly due to technological advancements and increased production. But it is also a result of governments' policies and incentives as well as innovative financing models.
West Africa experiences high levels of sunshine, presenting the region with a unique opportunity for harnessing solar energy. However, the region hasn't yet been able to take advantage of the lower costs of PV technologies and attract investments to deploy them on a large scale.
It seems the problem is widespread across the continent. In 2021, only 0.6 percent of the $434 billion dollars invested globally in renewable energy production went to African countries, the lowest investment since 2011.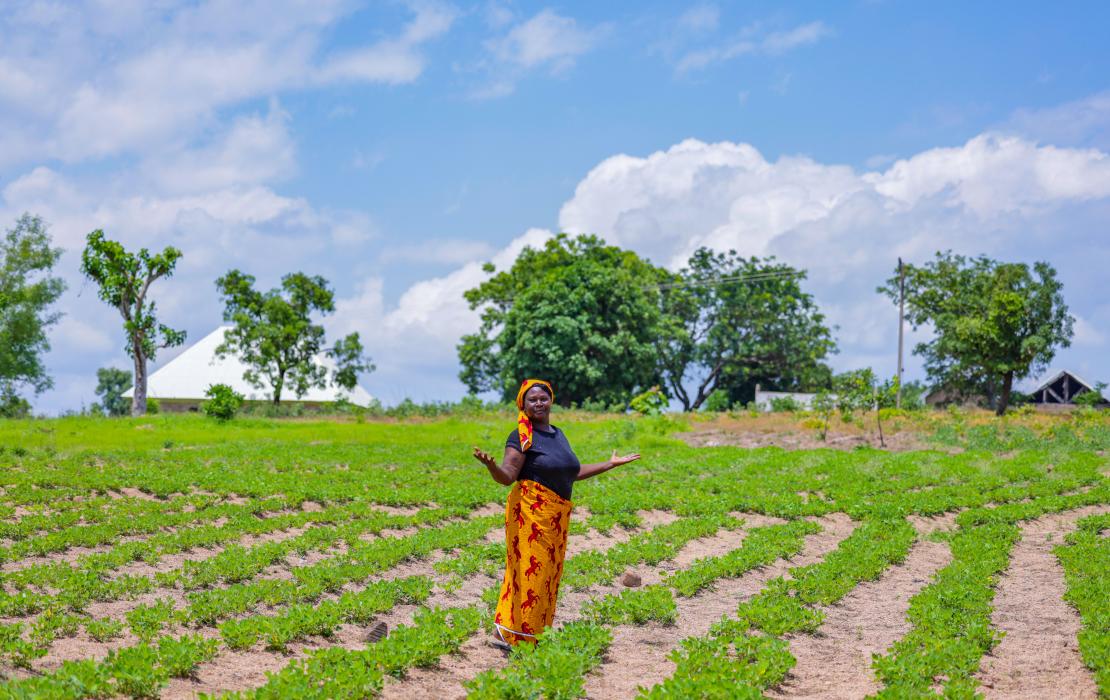 Photo: UNDP Nigeria/Rejoice Emmanuel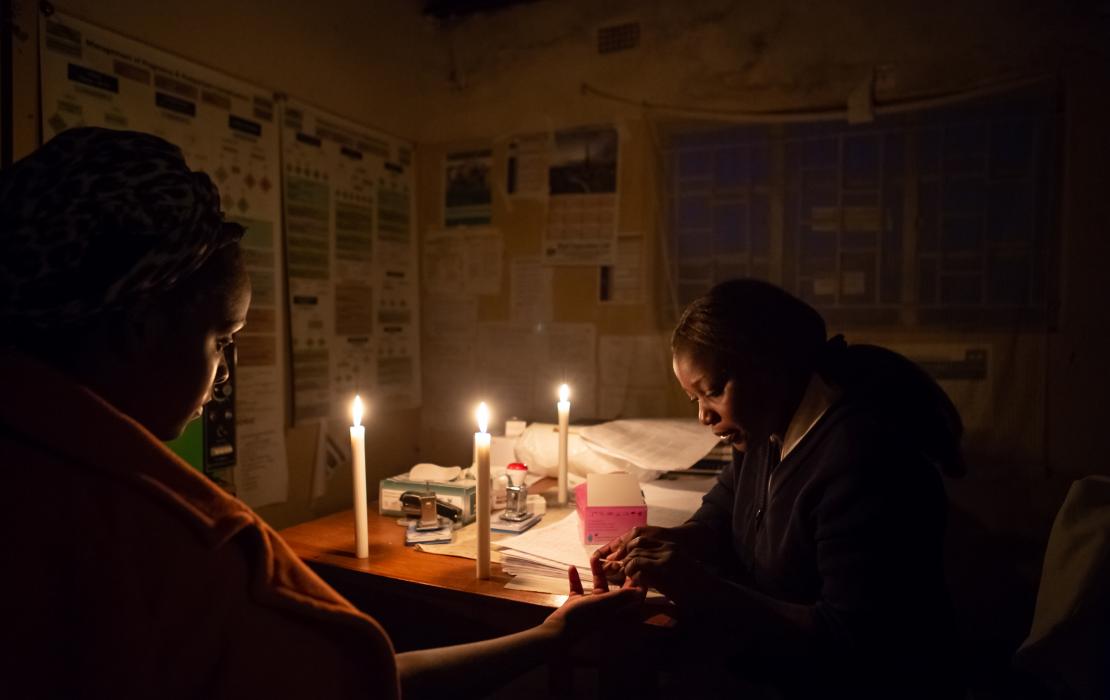 Photo: UNDP Zimbabwe
Why is solar power struggling to make a breakthrough in West Africa despite its increasing competitiveness? What can be done to release its potential and help countries in West Africa pursue low-carbon development while also bringing energy access to those who still need it? We see four major challenges:
Enabling policies are not being implemented quickly or effectively enough. Despite the efforts made by the Economic Community of West African States (ECOWAS), through its regional policy on renewable energy, to define and adopt National Renewable Energy Action Plans (NREAPS), the lack of follow-up during the implementation phase has caused a significant delay in promoting solar power.
The situation is worsened by the inadequacy of existing regulatory frameworks. They are often out of step with current energy policies and, even where they are aligned, also suffer from poor implementation.
National energy companies lack technical and financial capacities, and incentives. National electricity companies in West Africa are biased towards extending the existing grid and using conventional energy sources because it is seen as the practical and best-known choice. There also are not yet strong enough incentives from government to change energy sources. Furthermore, a lack of understanding about how solar power can be stored or integrated into the grid leads to unfounded concerns about intermittent access.
Compounding the situation is companies' financial capacity. Many national energy companies suffer commercial losses due to illegal connections to the grid, unpaid consumer bills, and the dilapidated state of infrastructure, and are therefore limited in their capacity to invest, receive independent power producer (IPP) type investments, or connect solar power to the grid.
Consumer demand for solar energy is affected by the lack of skilled labour and low-quality equipment. Given that one of the main ways of promoting and scaling up new technologies is through word of mouth, there is significant harm caused by low-quality products that have disappointed consumers. The lack of national quality assurance standards for technologies coupled with a shortage of skilled labour at the local level to install and maintain solar energy infrastructure, can make it difficult for consumers to trust and embrace this technology.
In addition, limited awareness about the economic and environmental advantages of solar energy leads many individuals, particularly those living in rural areas, to favour conventional power sources, missing out on the many benefits that solar energy and innovations with mini-grids can bring to remote areas.
There are many obstacles to attracting private investment. The lack of data on the solar energy market in West Africa is the first major impediment for private investors. Another is that solar power-related technologies, in several West African countries, are not entitled to duty and tax exemptions, which adds to the cost of the initial investment.
Furthermore, despite the fall in prices at the global level, the cost of investing in solar technology remains significant in West Africa because of high financing costs applied by commercial financial institutions. The lack of knowledge about the sector means banks and other financial institutions perceive solar investment as high risk. As a result, they apply very high interest rates – between 15 and 20 percent for microfinance institutions– which contributes to high transaction costs and foreign exchange-rate risks.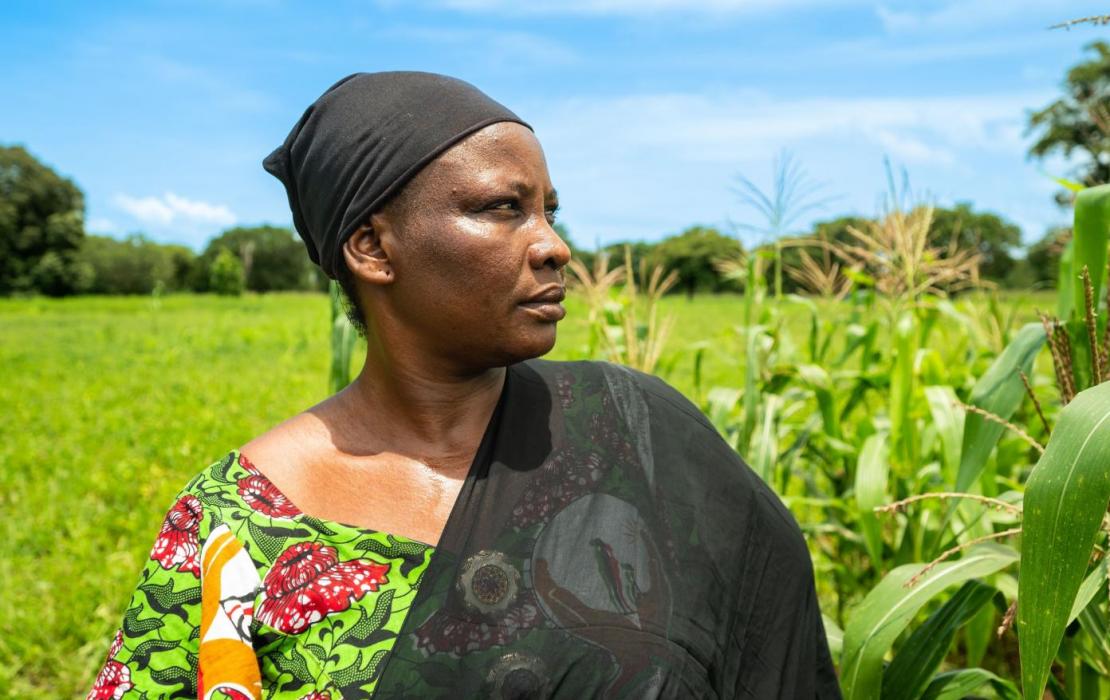 Photo: UNDP Burkina Faso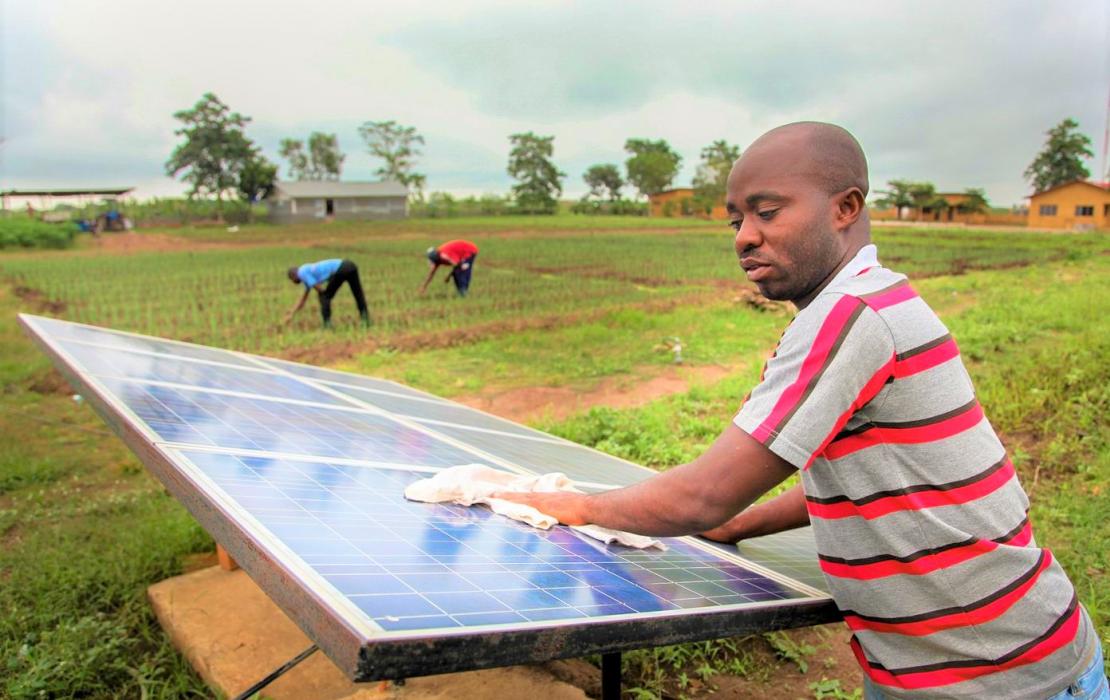 Photo: UNDP Benin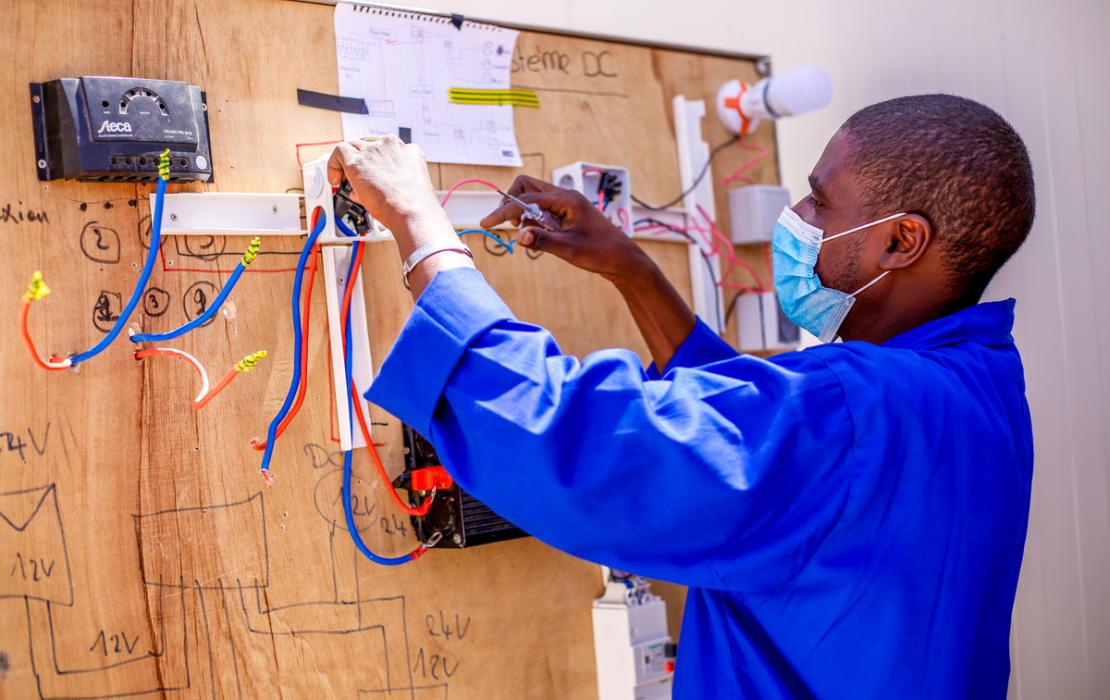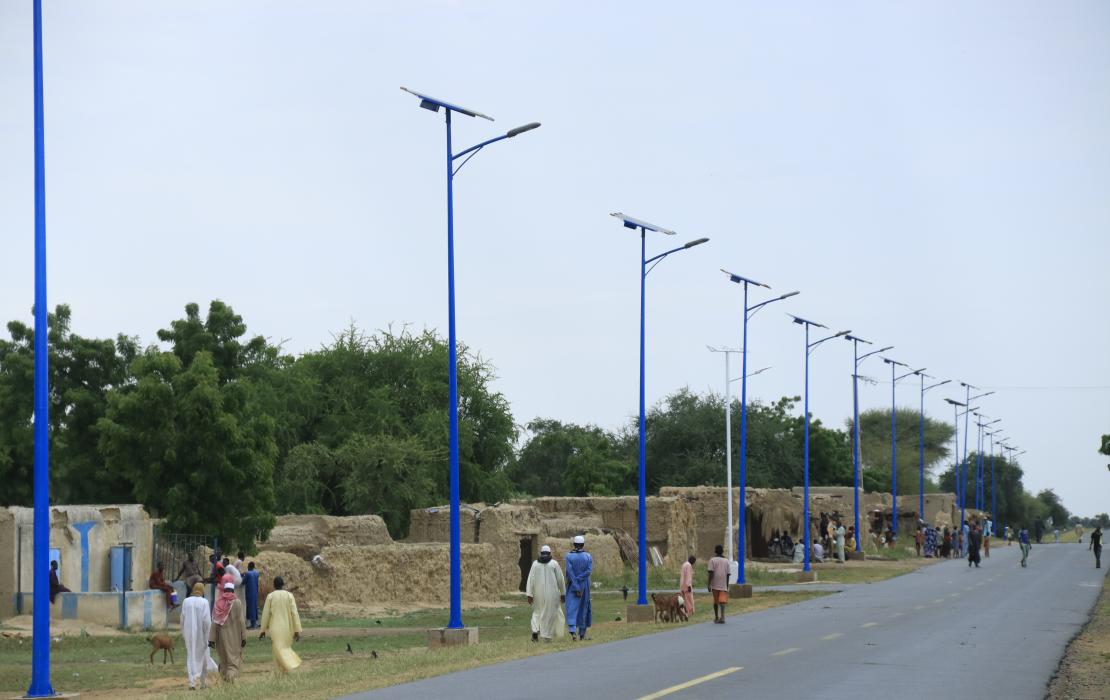 To unleash the great potential of solar energy and achieve its adoption at scale across the region, countries in West Africa need to find ways to overcome these challenges. There are already signals of hope, based on the progress made in promoting solar energy, both on- and off-grid, in countries such as Senegal, Togo, Burkina Faso, Nigeria and Mali. These are our ten recommendations for fast-tracking the expansion of solar power:
Scale up the regional skills certification scheme of solar photovoltaic installers, set up and piloted by the ECOWAS Centre for Renewable Energy and Energy Efficiency (ECREEE), to strengthen the technical capacities of local installers and technicians.
Pass regional quality standards to re-establish consumer confidence in solar technologies. In addition to setting quality standards, there is a need for regional and national quality assurance frameworks through standards and testing laboratories, as well as closer involvement of the customs authorities to support the enforcement of policy and regulatory frameworks around standards.
Adapt national legislation to include tax-exemption on solar technologies. This policy should encourage the adoption of solar energy by lowering prices. This effort, however, will require collaboration with customs authorities to facilitate the smooth execution of tax exemptions associated with solar equipment.
Provide countries with the technical and technological infrastructure to integrate variable renewable energy sources to the grid and ensure production of quality solar equipment and installation.
Implement a proactive policy of expanding the market by systematically installing solar power on public-sector infrastructure, which helps reduce greenhouse gas emissions while contributing to the development of national and regional solar markets.
Promote the positive effects of solar energy for productive uses especially in the agriculture and small industry sectors, to create demand for solar technologies.
Set up a regional guarantee fund to encourage investments by making it easier for businesses to obtain funding from financial institutions and at lower interest rates through blended finance schemes.
Support access to information, market data, and risk assessments by providing market research and feasibility studies in countries, as well as a database to host this information like the ECOWAS Observatory for Renewable Energy and Energy Efficiency (ECOWREX). Similarly, UNDP's Derisking Renewable Energy Investment (DREI) tool that provides users with a detailed risk map and recommends targeted derisking mechanisms, will be important in promoting investment.
Make use of technological, digital and business model innovations related to off-grid solar, which can be deployed in rural areas and help increase energy access. Prominent programs such as the UNDP's Africa Minigrids Program (AMP) and the UNDP's Energy Offer can serve as flagship examples to follow in this pursuit.
Implement Nationally Determined Contributions (NDCs), most of which prioritize renewable energy sources to reduce greenhouse gas emissions. NDCs are a country's main strategic policy vehicle for combating climate change, laying out their national pledges to meet the goals of the Paris Agreement.
West Africa has an immense opportunity to lead the renewable energy transition across the continent. To seize this potential, however, a suitable mix of policies, regulations, skills, data, and investment must be put into action. Crucially, an inclusive approach that involves governments, the private sector, and civil society is essential. The possibilities are within reach, and now is the moment to unleash them.