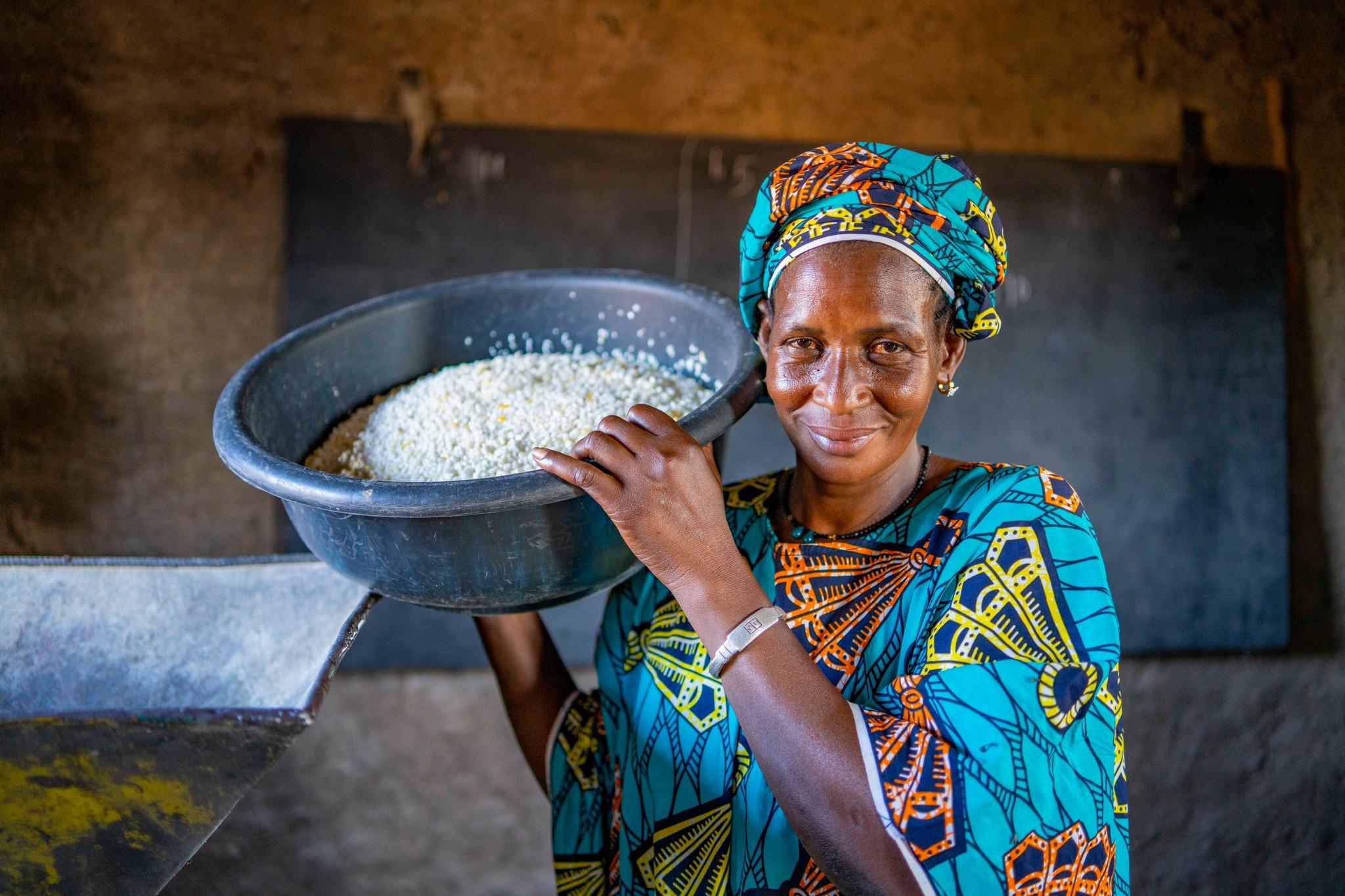 Photo: UNDP Mali
Located on the borders between the West African countries of Burkina Faso, Mali, and Niger is the landlocked region of Liptako-Gourma.
With around 17 million people living across 536,000 square kilometres of the Sahel, it is a region rich in traditions, languages, and customs, intertwined over centuries. 
It is also an area rich in possibilities. Young people under 25 make up two-thirds of the population. Above and beneath the ground are considerable mineral, water, and biodiversity resources. At the crossroads of West Africa, its location presents economic opportunities while serving as a potential bridge for cultural exchange and cooperation.
Despite this, the region remains beset by intersecting economic, environmental, political, and humanitarian crises. The security situation continues to be marked by terrorism and violent extremist groups. Inter-communal tensions frequently boil over, fuelled by conflict over dwindling natural resources.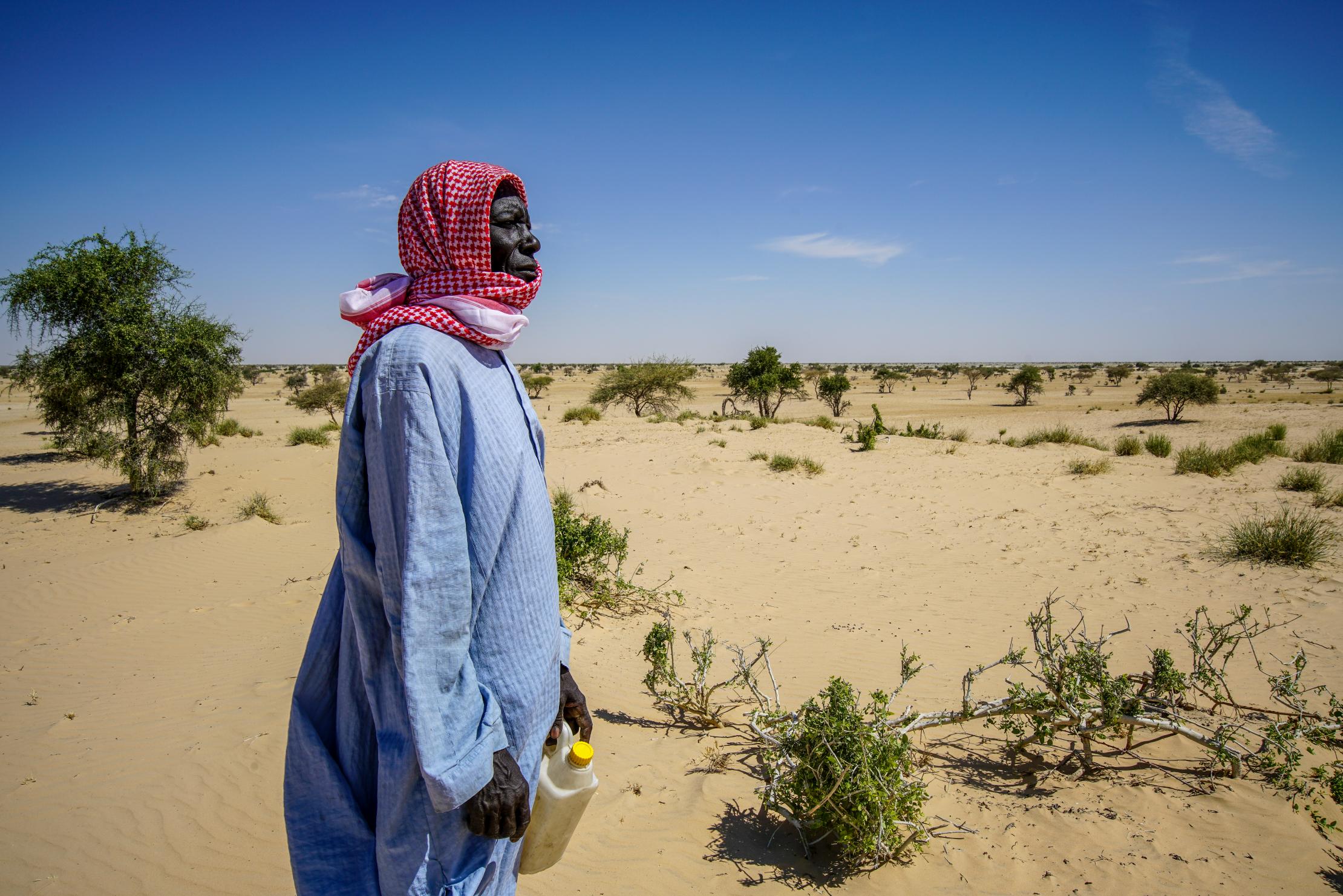 Photo: Jean Damascene Hakuzimana / UNDP Chad
The impacts of climate change, including long-term stress and sudden shocks, are acting as a threat multiplier. 
The UN Development Programme's focus on climate security is about understanding the risks to peace and stability in the region, brought on by the climate crisis – and weaving a safety net of adaptation, collaboration, and innovation. 
Our work in Burkina Faso, Mali, and Niger illustrates the challenges but also the solutions at hand.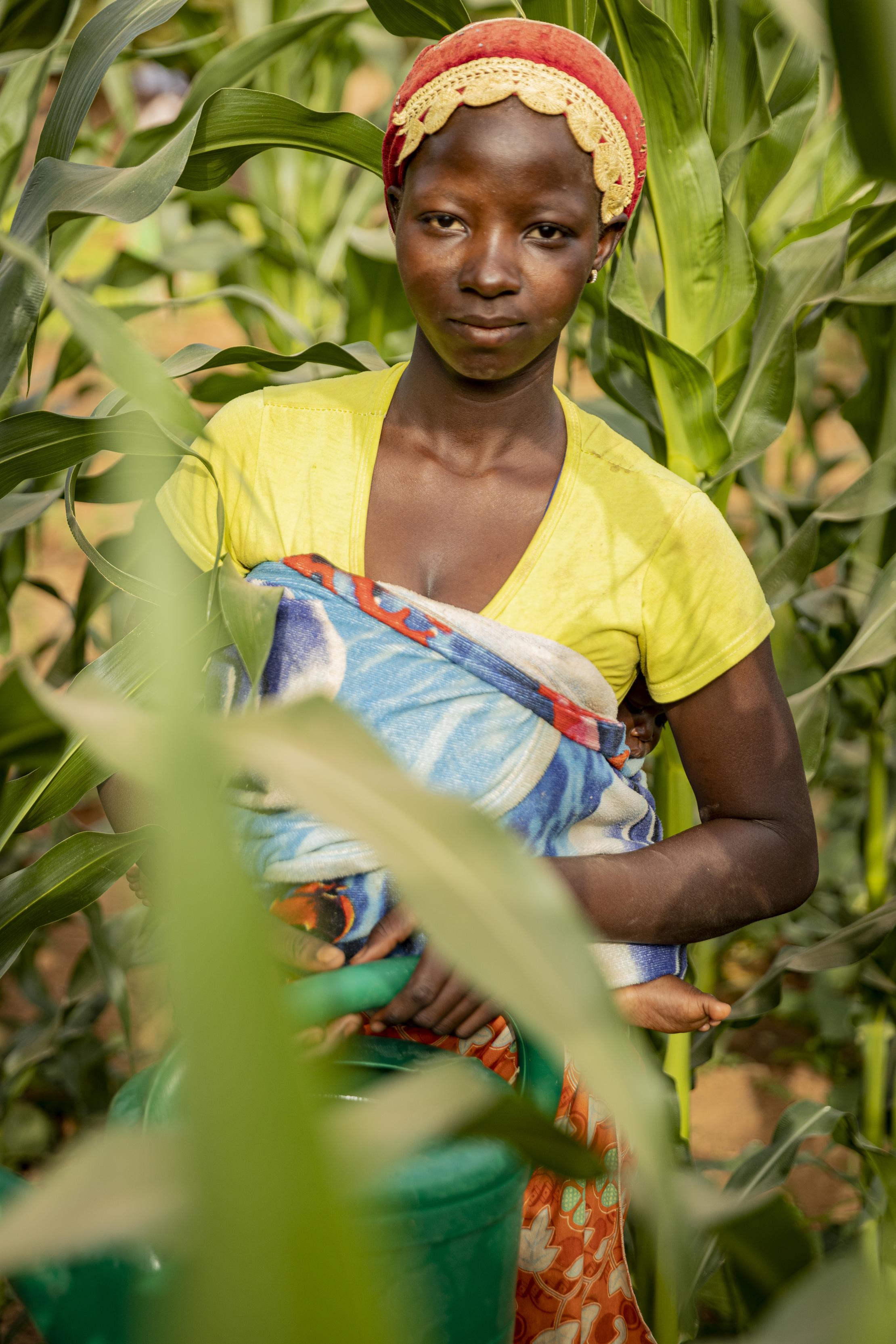 Although cut off from the political centre, Burkina Faso's remote northern province of Séno is dynamic. Young people are attracted by the proliferation of gold panning sites. Rapid urbanization is accompanied by a rapidly-growing population.
Outside the urban centres, things are also changing. In recent decades, many of the region's traditional pastoralists have turned to agriculture, which was seen as more resilient in the face of erratic rainfall. The combined increase in agricultural land, development of (over)exploited land, and a gradual reduction in crop yields, however, have triggered a vicious circle of environmental degradation and conflict.
Climate action matters in such conflict-affected and fragile contexts, helping to improve the wellbeing and livelihoods of communities, while also limiting the harmful interplay between climate change, conflict, and security.
With this in view, UNDP and partners are working with the government and local actors to build resilience by improving natural resources governance and dialogue; advancing nature-based solutions; providing hydrometeorological and climatological information and services; and crucially, supporting communities to adapt. 
In February, the government launched the Africa Minigrids Programme with the aim of increasing access to clean energy by improving the financial viability of, and promoting large-scale investment in, decentralised solar PV mini grids. It is expected to significantly contribute to accelerating the country's rural electrification efforts, improving lives and livelihoods.
In March last year, the Global Environment Facility's (GEF) Least Developed Countries Fund approved a project to increase the resilience of Nakanbé basin communities by safeguarding lives and livelihoods from droughts and floods.
Meanwhile, an ongoing UNDP-supported project is advancing an index-based weather insurance system for 20,000 households in Burkina Faso and building a comprehensive resilience package that includes access to credit and improved climate-resilient agricultural tools, technologies and inputs.
The government has also recognised the co-benefits of climate action in the country's updated Nationally Determined Contribution, developed with the support of UNDP.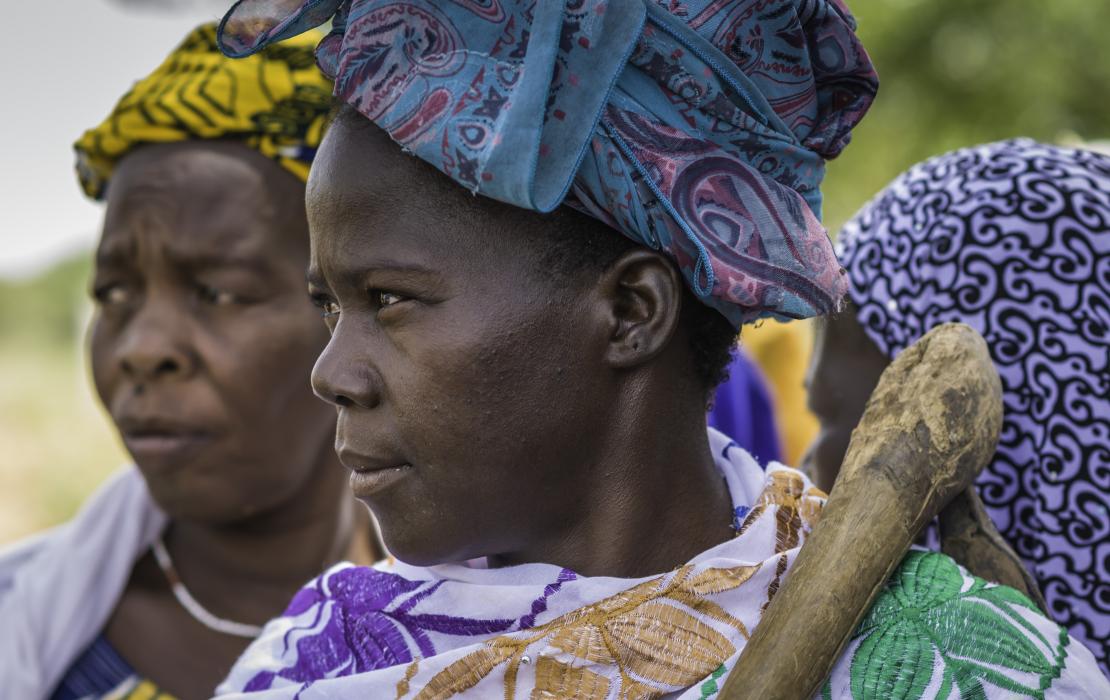 Photos: UNDP Mali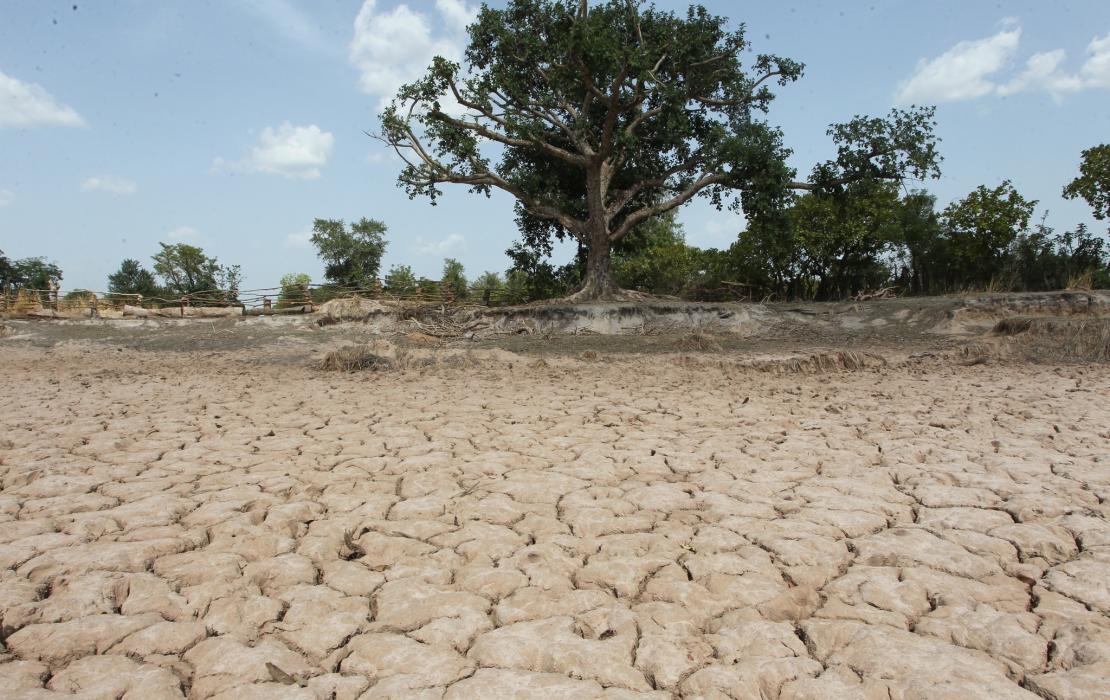 Mali
Above and around the Bandiagara plateau in Mali, rising between the valley of the Niger and the Bani river to the west, and the plains of Seeno to the east, sits Bandiagara Cercle. In the centre of the plateau is Bandiagara town, with a population of around 20,000 people. 
It is an area of immense geological and archaeological beauty, with the Cliff of Bandiagara (Land of the Dogons) included on the UNESCO World Heritage List in 1989.
Since the outbreak of conflict in Mali in 2012, however, the region has been destabilized by an escalation of deadly violence. Armed attacks are concentrated in the flat lands surrounding the Bandiagara plateau, including the "flooded zone" of the Niger River and especially the "exposed zone" of Seeno.  
Bandiagara has not been spared. Last year, the area suffered a number of attacks and inter-communal clashes, internally displacing more than 91,000 people and impacting infrastructure such as roads, bridges, and schools.
Intra- and inter-ethnic tensions between farmers and herders, but also among herders and within the community itself have also been rising, driven by a scarcity of land and natural resources (themselves driven by population growth, soil degradation, climate variability, and access constraints linked to the conflict).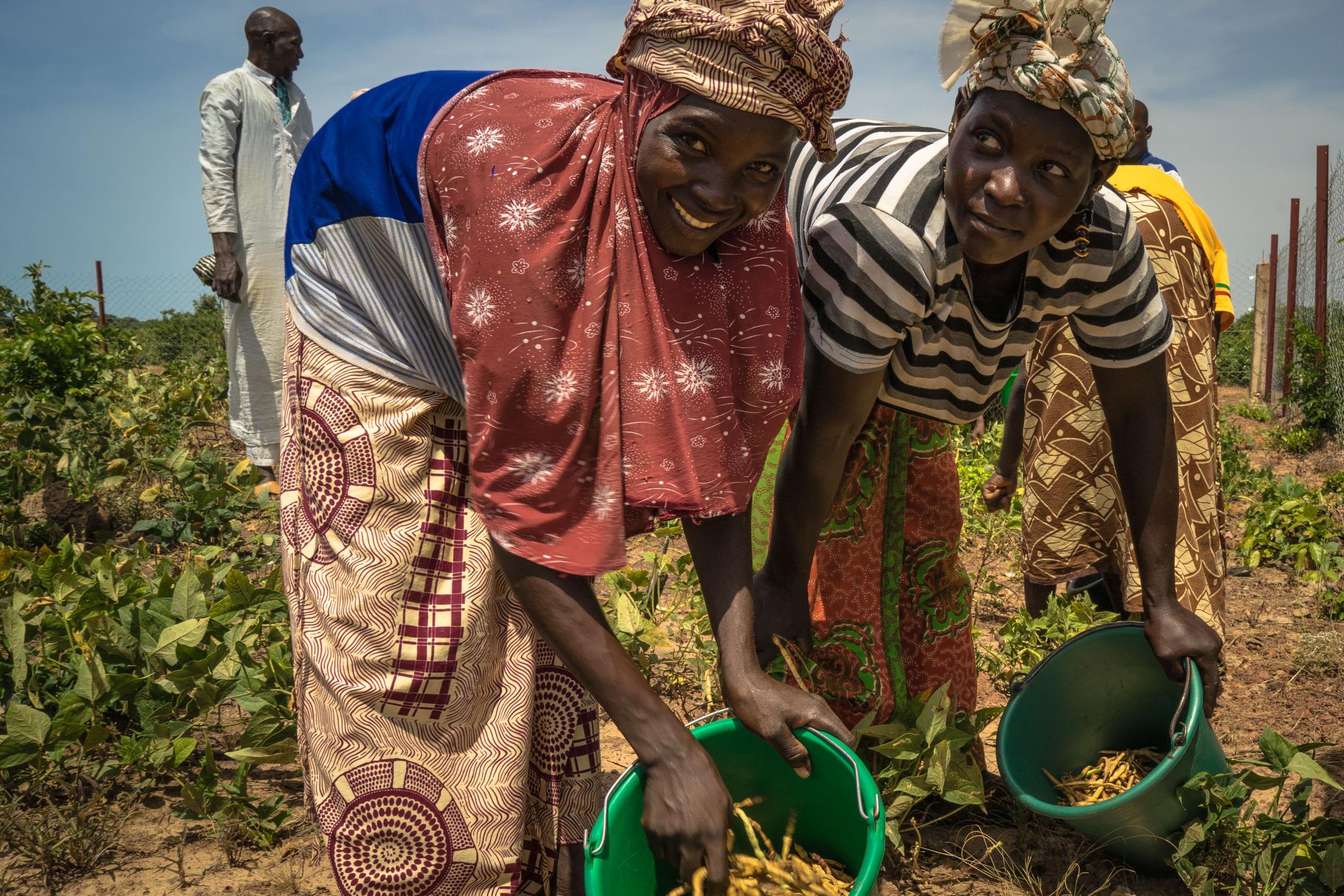 Photo: UNDP Mali
UNDP, the World Bank, Dutch government, and other partners are cooperating in the centre of Mali to build communities' resilience through nature-based solutions, including restoring landscapes and improving the management of natural resources. 
Meanwhile, many local and international NGOs are working in the Bandiagara Cercle to strengthen the climate resilience of the agricultural sector –  for example, providing farmers with water and soil conservation techniques, hydrometeorological and agrometeorological information, and access to financing, including micro-credits.
Malian decision-makers are prioritising the empowerment of local actors in climate action. With a view to strengthening the capacity of local authorities, the Malian Agency for the Environment and Sustainable Development has developed guides for the preparation of integrated development plans, sustainable development plans, and protection of the environment. 
With funding from the GEF-Least Developed Countries Fund and support from UNDP, the government has this year launched a project focused on climate security and sustainable management of natural resources in the central regions. The project involves strategies that will combat land degradation and restore land productivity, helping vulnerable communities adapt to climate change, and promoting peacebuilding.
UNDP's regional climate security programme has launched activities in Mali, including Bandiagara Cercle, and at regional level with the financial support of Denmark, while a new partnership between UNDP and the International Organization for Migration (IOM), with funding from Sweden, seeks to further integrate migration-related aspects through a climate security approach.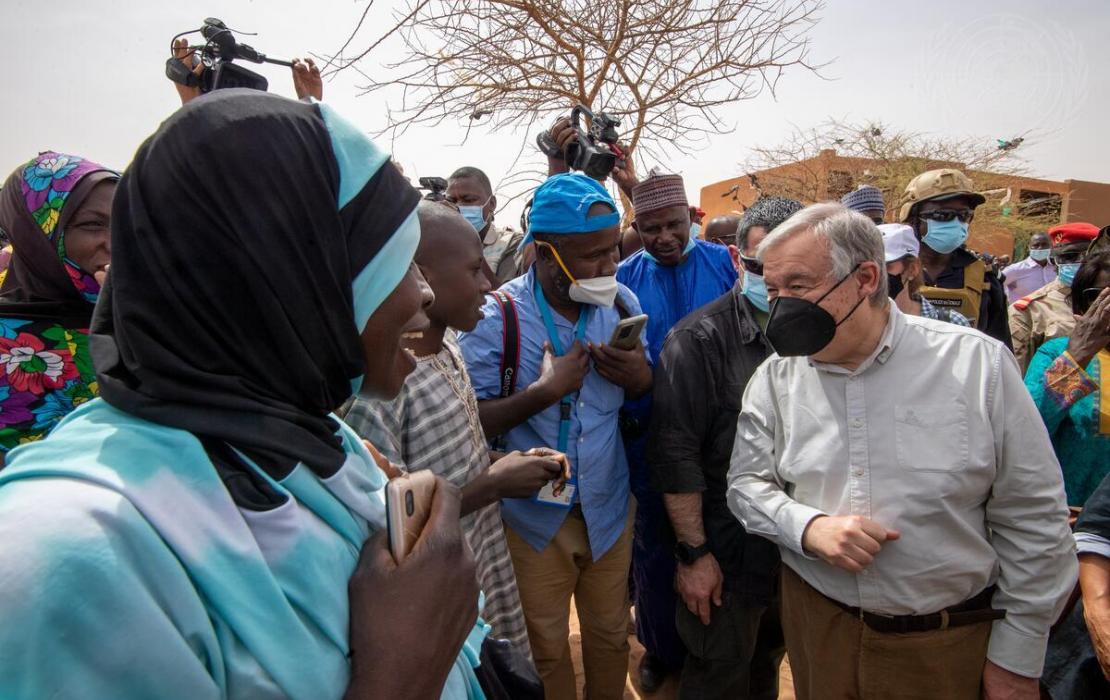 UN Secretary-General visits Ouallam refugee camp in Niger. Photo: Eskinder Debebe/UN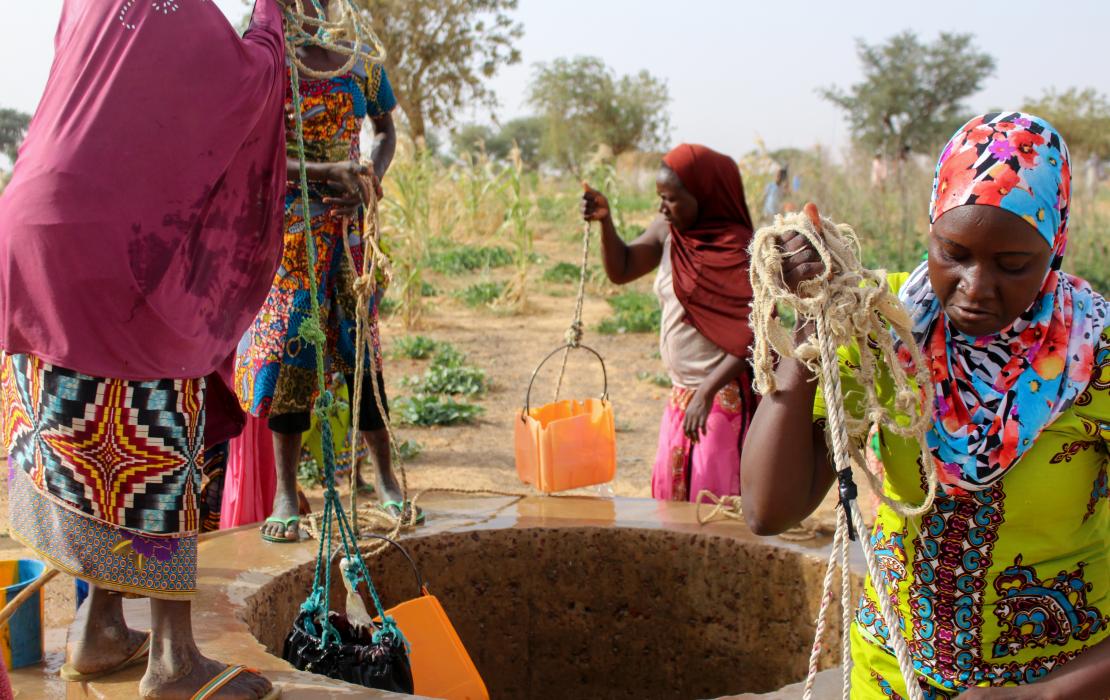 Photo: Amadou Djibo / UNDP Niger
Niger
In neighbouring Niger, the nomadic commune of Bankilaré is witnessing a rise in the frequency and duration of dry spells during the rainy season, as well as more intense and extreme rainfall events.
The climatic changes pose an increasing threat to soil fertility, forest cover, and biodiversity, with dire impacts for rural communities.
At the same time, Bankilaré is very exposed to the instability of the region. In recent years, the proliferation of armed attacks and threats has led around 5,000 nationals to flee to neighbouring Téra, as well as the closure of health dispensaries and many schools. 
In the long term, climate change has the potential to exacerbate existing tensions and conflicts, particularly those concerning access to natural resources and land (as in Burkina Faso, in recent decades many pastoralists have turned to agriculture).
The effects are likely to be more profound with the current political upheaval and international sanctions.
To address the issues, UNDP is collaborating closely with the government and partners to improve the sustainable and efficient use of natural resources (including water and forests) and to strengthen communities' resilience and adaptive capacity to climate-related hazards. 
With support from the Green Climate Fund and GEF-Least Developed Countries' Fund, progress is being made in adaptation planning and budgeting for the medium- and long-term and in integrating adaptation into relevant frameworks at national and local levels. Under the UNDP-FAO programme 'Scaling up Climate Ambition on Land use and Agriculture' (SCALA), work is underway to mobilise private sector finance towards climate action. 
Under the regional Sahel Resilience Project, supported by Sweden, UNDP is also strengthening capacities for disaster risk reduction and adaptation for resilience.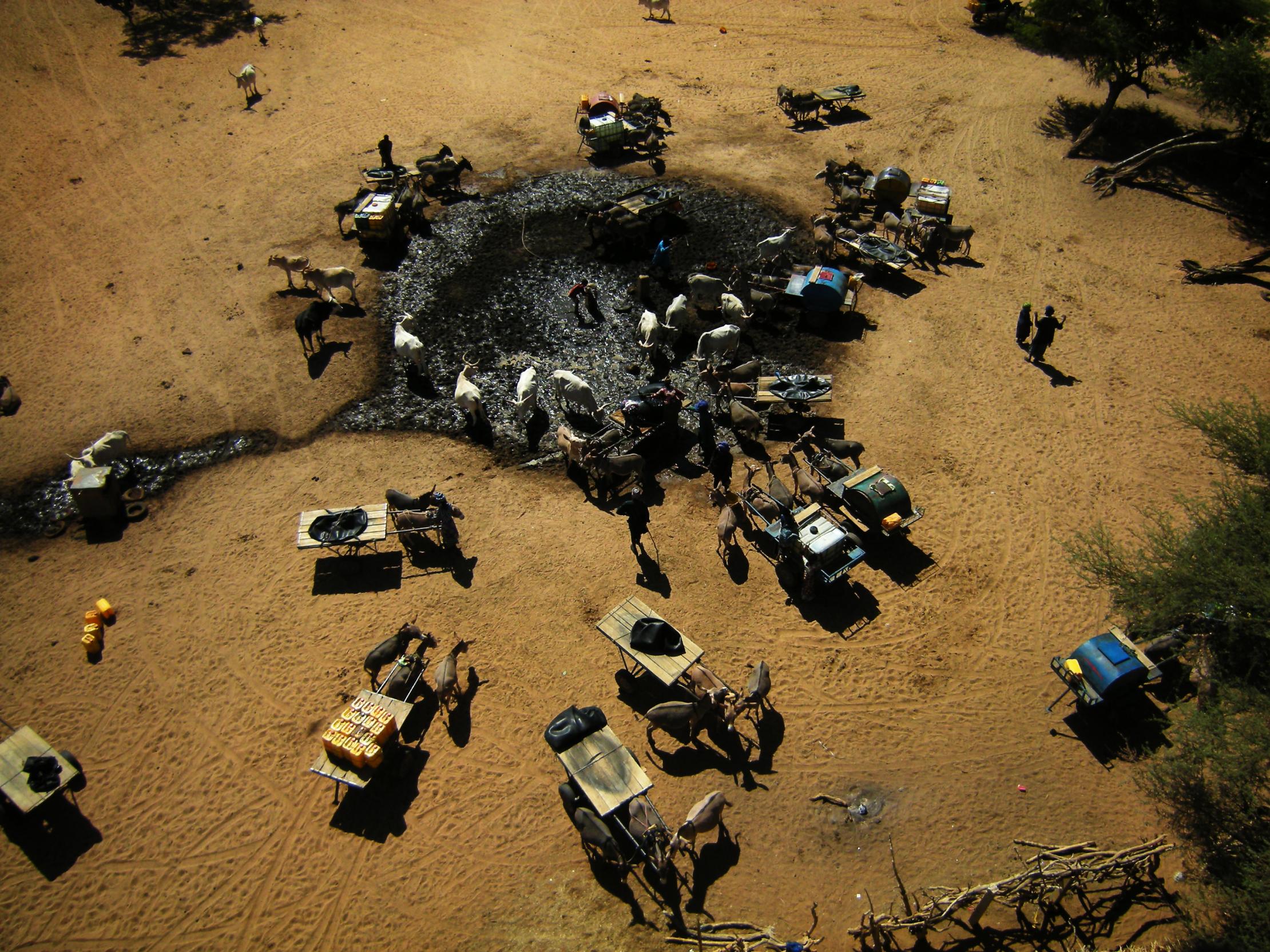 Photo: UNDP Senegal
Cultivating climate-positive security solutions in the Sahel
With wide-ranging impacts on lives and livelihoods, the climate crisis is testing the resilience of nations worldwide. This is no truer than in the heart of the Sahel, where environmental challenges are woven into the very fabric of peace and security.
Delivered in collaboration with partners at all levels, UNDP's climate security work is about weaving a safety net that safeguards the environment while also promoting a more secure, sustainable, and resilient future for all.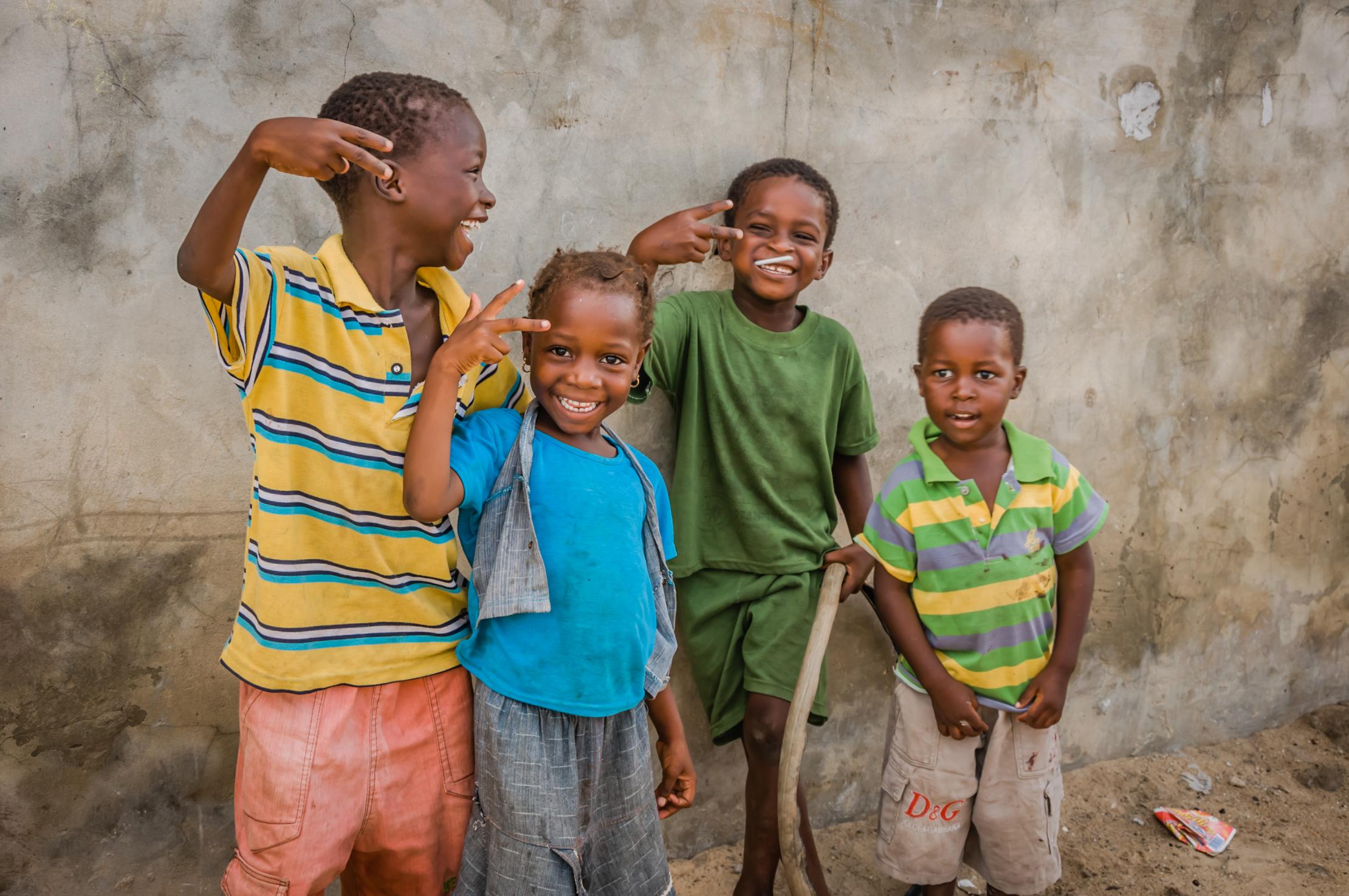 Photo: UNDP Senegal